If you love boba, why not throw a boba tea party? Create your own boba bar, add a few boba-themed decorations, and even play a boba board game! Read on to learn how to make your next gathering all about boba. 
What Is a Boba Tea Party?
Any occasion can be a boba tea party— you just need to serve boba tea. You can throw a boba tea party to celebrate any occasion, such as a:
Baby shower
Birthday party
Corporate event
Engagement party
Board game night
Fundraiser
Girls night in
Holiday party
School events
Retirement party
If you have an intimate gathering or even a game corner, this bubble tea card game is a great way to get your guests mingling and laughing. It's a lighthearted family game for kids and adults. This boba board game is also a great option.
How to Set up a Boba Bar
A boba bar is a great way to serve bubble tea at your boba tea party. Each guest can make their bubble tea combination according to their needs or likes. A boba bar needs bubble tea essentials, along with some festive items.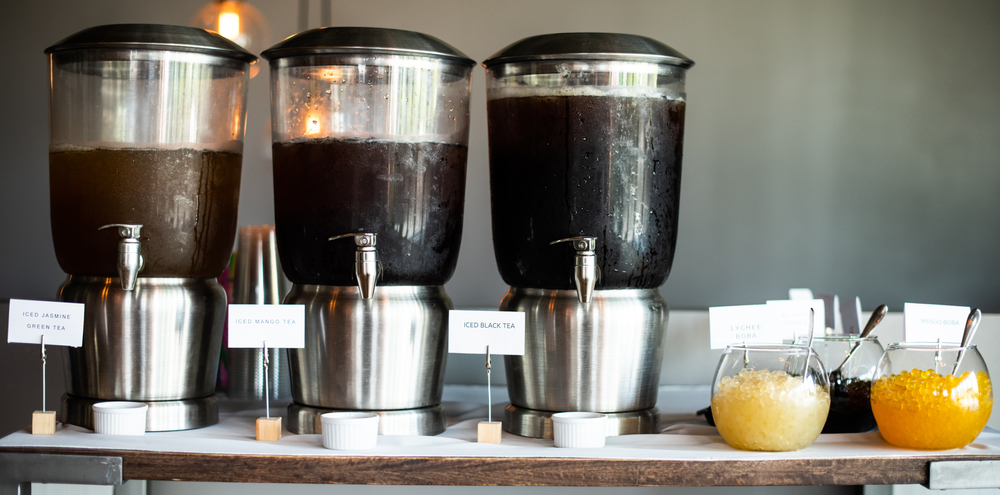 When you set up your boba bar, make sure you have the following:
Several tea bases
Brew the tea ahead of time and pour the cooled tea into big tea dispensers. Include an assortment of tea flavors such as black tea, green tea, fruit tea, or taro tea powder (most come with non-dairy creamer; be sure to read the ingredients).
Milk
Pour a few different milk varieties into small milk jugs. Include whole milk, half and half, oat milk, almond milk, or coconut milk.
Ice
Include a big tub or cooler of ice and a scooper since bubble tea is usually served chilled.
Several types of sweeteners
Set up small containers or dispensers with brown sugar simple syrup, white sugar, and a sugar alternative like stevia. Remind your guests that less than 1/4 teaspoon of stevia will likely be enough for a serving of bubble tea—too much will make their drink bitter.
Toppings
Set out bowls of tapioca pearls, popping boba, jellies (coffee jelly, rainbow jelly, or fruit jelly), fresh fruit, sweetened red bean topping, shaved chocolate, or coconut flakes.
Equipment
Cups and boba straws are a must. You can even include a cocktail shaker so guests can shake their drinks together before they pour them into their cups. You can buy a drink party kit with cups, straws, lids, and labels to make it easier.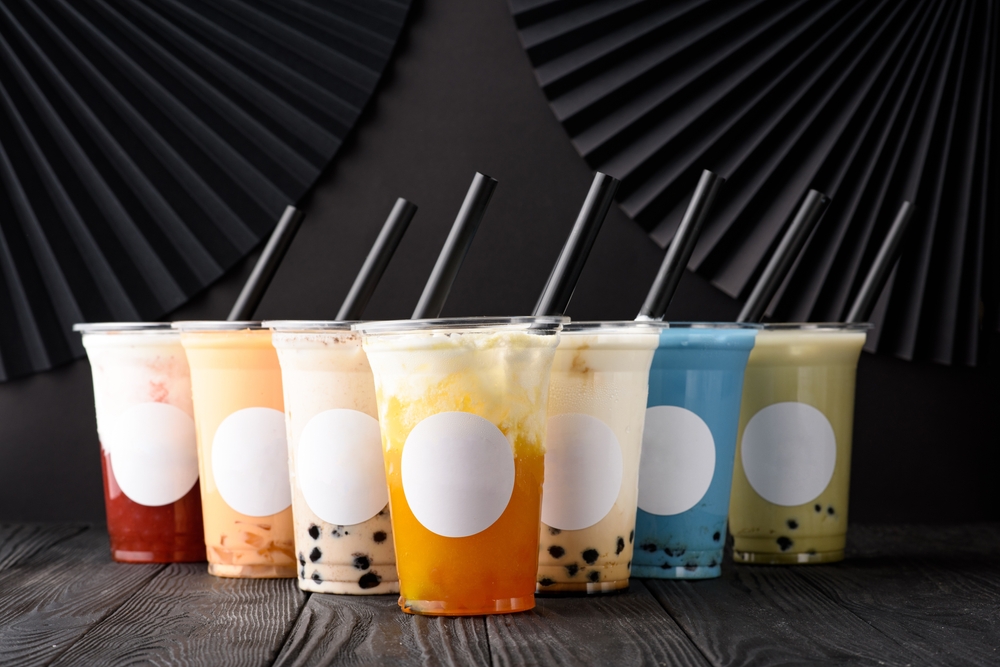 What Type of Food Should You Serve With Bubble Tea?
Matcha and green tea are slightly bitter and pair well with sweeter foods. Black tea is stronger and pairs well with savory or sweet foods. Fruit teas pair with both sweet and savory foods. Tea flavors like mango and pineapple pair exceptionally well with spicy foods.
Bubble tea and snacks make a great party combination. Whether you're looking for finger foods or dinner foods, there are many ideas for what to pair with bubble tea.
Savory foods:
Avocado toast (pairs well with matcha tea)
Chicken wings with dipping sauces
Dumplings (pairs well with Thai tea)
Mini pizzas
Nachos with an assortment of meat and cheeses
Popcorn
Potato wedges (pairs well with black tea)
Ramen or hot pots
Sushi (pairs well with green tea)
Sweet foods:
Belgian waffles with fresh fruit and syrup
Cake
Cinnamon rolls (pairs well with fruit bubble tea)
Cookies
Croissants
Fresh fruit
Fruit tarts (pairs well with Thai tea)
Muffins
Pancakes
Pretzels
Scones (pairs well with black tea)
Best Bubble Tea Party Decorations
Decorations help bring any party together; a bubble tea party is no different! Choose decorations based on your party theme or party colors. Sites like Etsy and Amazon offer an array of bubble tea party decorations. Popular decorations include:
Bubble tea balloons—DIY your own balloon bubble tea with this template from Etsy
A backdrop for photos
Boba tea plushies or pillowcases
Neon signs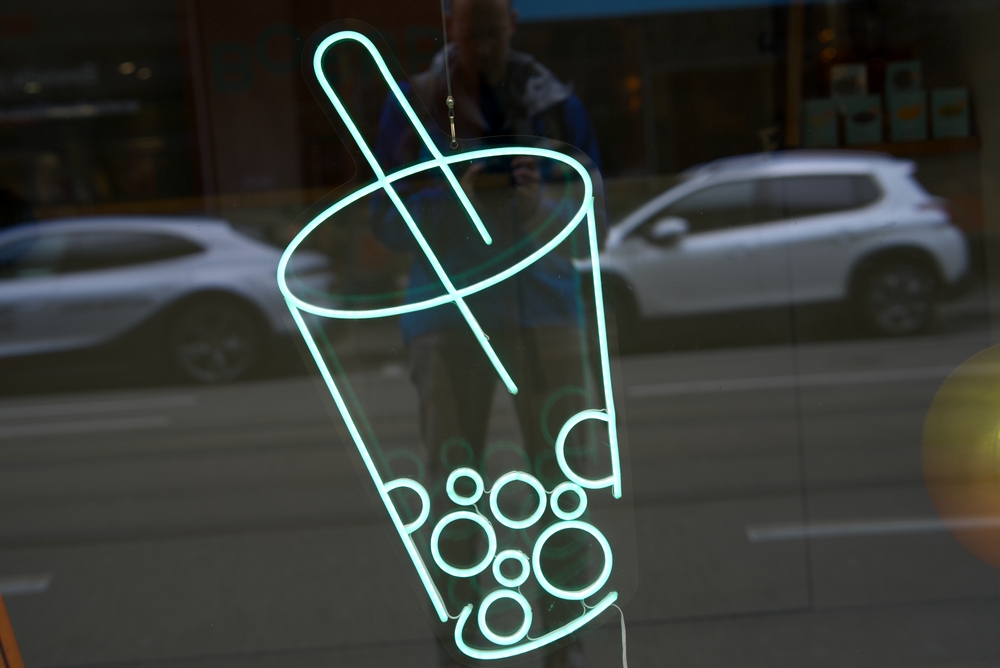 Boba-Themed Party Favors
Having a few party favors for your guests is a way to make your bubble tea party extra fun and memorable. Grab some gifts bags and include some or any of the following:
A few milk tea powders and DIY boba kits
Boba straws
An index card with everyone's favorite bubble tea combo—remember to fill this out during the event
An anime book
Bubble tea-themed stickers
Bubble tea keychains