One carefully crafted and delicious combination to delight one's sweet tooth is strawberry cheesecake bubble tea—a decadent beverage that strikes the perfect balance of creamy, fruity, and sweet. Follow our recipe to make this cafe-quality drink without leaving home.
Using cream cheese frosting in this recipe provides a time-saving shortcut and makes your drink even more indulgent. A generous helping of tapioca pearls is a must for bubble tea recipes like this one, but you'll also find other topping options at the bottom of this article.
Print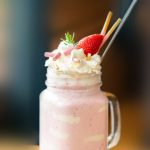 Strawberry Cheesecake Bubble Tea
---
Total Time:

25 minutes

Yield:

1

Serving

1

x
Description
Combine two of your favorite desserts with this recipe. We've simplified this recipe as much as possible without sacrificing flavor. You'll be amazed by what you can create in under 30 minutes.
---
6

–

10

fresh or frozen strawberries

3 tbsp

cream cheese frosting

1/2

cup

skim milk

2 tbsp

brown sugar sweetener divided

1/4

cup

tapioca pearls

1

bubble tea cheese foam topping (optional)
Ice cubes
---
Instructions
Cook the tapioca pearls according to the package directions. After draining them, transfer them to a bowl and mix in one tablespoon of brown sugar. You may need to add 1-2 tablespoons of water to create a sugar syrup.
Whisk the frosting and the milk together until smooth. Set aside.
Blend the strawberries and one tablespoon of brown sugar to create a strawberry puree.
Combine the strawberry puree, the frosting/milk mixture, and the ice in a shaking cup. Shake vigorously for 10 seconds.
Place tapioca pearls at the bottom of your serving glass, followed by ice. Strain the mixture into the cup and top it off with optional cheese foam.
Add a wide straw and enjoy.
Notes
Make a homemade cheese foam topping with this recipe. However, you could skip this garnish entirely if you want to keep your recipe simple.
Furthermore, while we recommend using real fruit, it's also possible to use store-bought strawberry syrup for a more convenient option.
You can switch out the skim milk for any dairy you prefer- almond milk, coconut milk, oat milk, or half and half are great alternatives.
You can use honey instead of refined sugar syrup to make your strawberry cheesecake tea healthier.
Prep Time:

15 minutes

Cook Time:

10 minutes
What Does Strawberry Cheesecake Bubble Tea Taste Like?
Strawberry cheesecake bubble tea carries strawberries' signature sweetness, further elevated with cream cheese frosting and tapioca pearls. The taste is a delightful mix of fruity, sweet, and lip-smackingly tart—more than enough to delight any bubble tea connoisseur.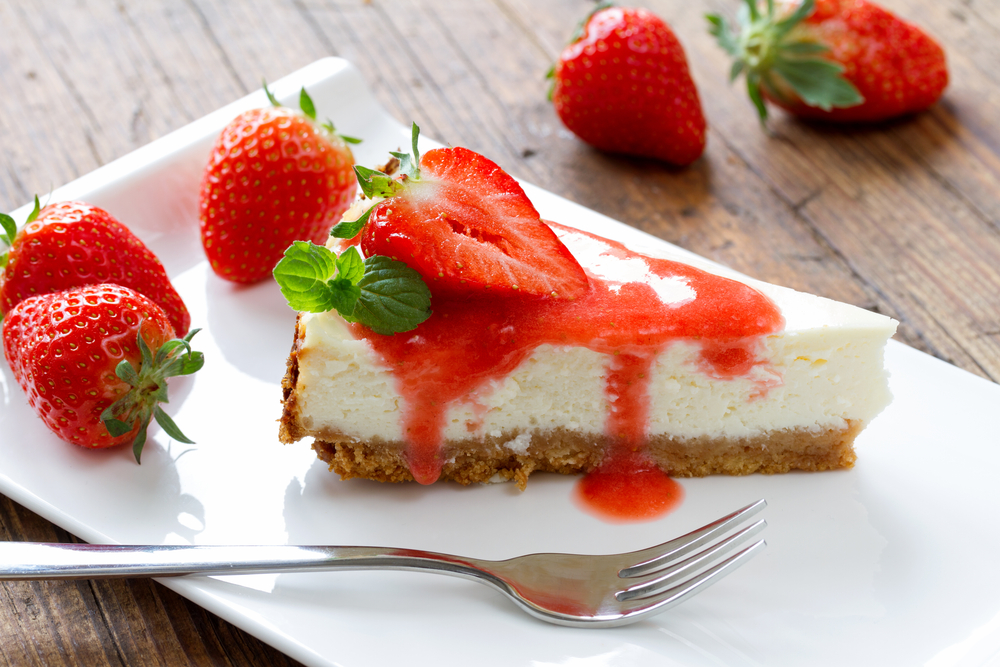 How Much Caffeine Is in Strawberry Cheesecake Bubble Tea?
This strawberry cheesecake bubble tea doesn't contain any caffeine. This means you can enjoy it any time of the day without worrying about it keeping you up.
Some strawberry milk tea recipes include jasmine tea to give the drink a mildly earthy and floral taste. Along with jasmine tea comes caffeine, approximately 25 mg per cup. Oolong, matcha, or green tea are also great caffeinated choices to add to this recipe.
If you prefer something without caffeine, follow this recipe as-is or use an herbal or fruit tea.
Does Strawberry Cheesecake Boba Tea Have Any Health Benefits?
Considering the amount of sugar and cream cheese frosting used in this recipe, it should come as no surprise that this drink isn't winning any health awards. However, this drink still has some nutritional presence.
Here are some of the positives you can take away from this recipe:
Strawberries are high in vitamin C and manganese, essential for maintaining a healthy immune system and reducing inflammation.
Skim milk is packed with nutrients, providing your body with essential protein, calcium, and vitamins A and D for strong bones and healthy development.
Strawberries have zero sodium, fat, and cholesterol, which makes them an excellent option for anyone looking to regulate their blood pressure.
That said, regulating your consumption is essential as this drink still contains a lot of sugar.
What Is Cheese Foam?
Cheese foam is a popular topping used in bubble tea drinks. It was invented in Asian markets around the same time as milk tea. Although not as renowned as tapioca pearls, it's still a favorite among boba drink lovers.
This topping consists of four main ingredients:
Cream cheese
Sugar
Whipping cream
Condensed or whole milk
The mixture is blended to a frothy texture and then either spooned or piped on top of the drink. This topping adds a textured layer of creaminess to the beverage, making it even more delicious.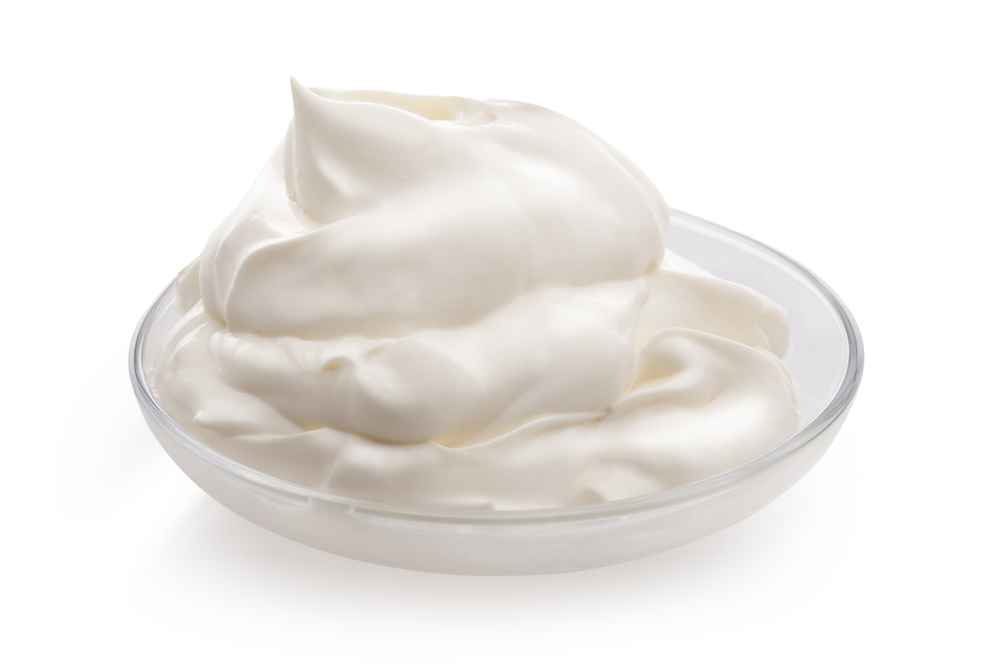 Which Toppings Are Best With Strawberry Cheesecake Bubble Tea?
Strawberry cheesecake bubble tea is a cult classic for a reason: it can easily be paired with other toppings to create an even more decadent treat.
Some of the best toppings to pair with strawberry cheesecake include:
Strawberry boba pearls
Egg pudding
Ice cream
Mango jelly
Fresh strawberry slices
Taro balls
Crushed graham crackers
You're welcome to experiment with various toppings as you see fit. The beauty of bubble tea comes in the wide range of flavors, toppings, and combinations you can create.