Bubble tea hot pot mixes Taiwanese bubble tea and traditional Chinese hot pot. First, you'll choose a base. Next, you'll decide whether you want hot or cold bubble tea hot pot. Then, you'll choose from various toppings. Your creation is usually mixed and served in a large bowl.
How Does a Bubble Tea Hot Pot Work?
Bubble tea hot pot works similarly to traditional hot pot. Most restaurants provide a menu list and encourage you to circle the bases, toppings, and sauces you'd like. If it's your first time trying bubble tea hot pot, ask your server to recommend popular combinations.
To create your bubble tea hot pot, you'll:
Choose your "soup base" (milk tea flavor)
Decide whether you want your hot pot cold or hot
Choose to add a variety of toppings
Choose sauces/sweeteners
Enjoy your bowl
Your boba hot pot may come with all your selections mixed into your base tea flavor. If so, you'll spoon out your serving into a small bowl. Some bubble tea shops serve the base tea over a flame and the toppings on the side. In this case, you can choose which toppings to add to your bowl of boba hot pot. Bubble tea hot pots are usually eaten with a large soup spoon.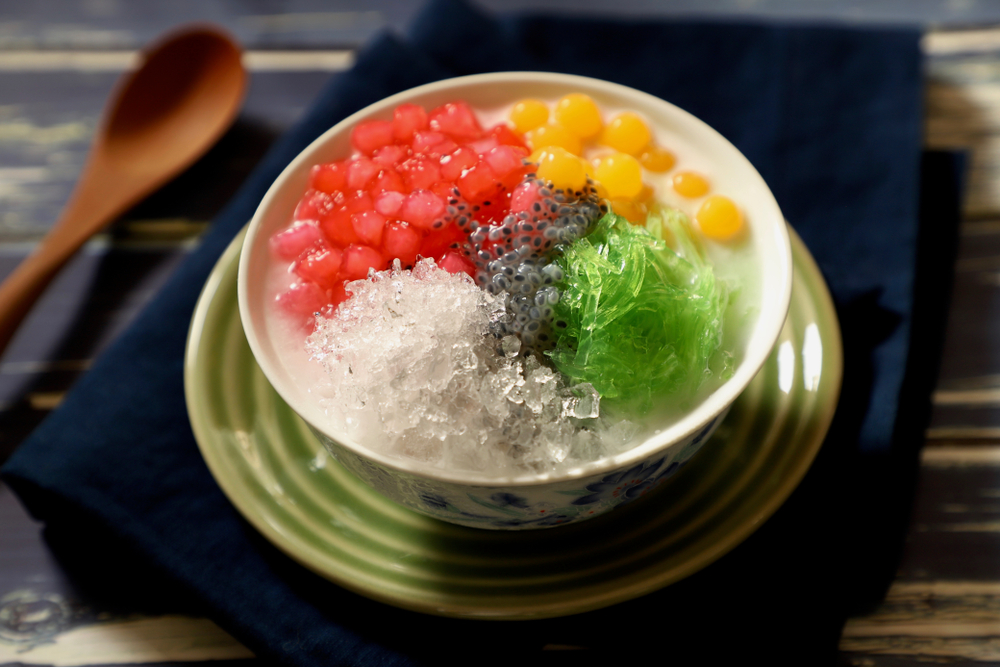 Which Milk Tea Flavors Can You Choose From?
Each bubble tea shop likely has different milk tea flavors that they serve in-house. Typical bubble tea bases are black tea, green tea, matcha tea, and fruit tea.
You can likely choose from various milk options, including whole, almond, or coconut. Most tea shops should also have a plain milk tea option. You may be able to choose specialty bases, including caramel, ginger, or chocolate milk tea.
Which Toppings Can You Try With a Bubble Tea Hot Pot?
Each restaurant has its own selection of toppings that they serve with bubble tea hot pots. Most toppings are sweet, but some tea shops also serve savory toppings.
Popular choices include:
Chewy black sugar boba pearls
Cookies
Egg custard
Fruit Jelly
Fruit
Grass jelly
Ice Cream
Popping boba
Red bean topping
Strawberry syrup
Tapioca pearls
Taro balls
What Does Bubble Tea Hot Pot Taste Like?
The exact taste of your bubble tea hot pot depends on your base and toppings. Boba hot pots taste sweet and creamy, with sweet or fruity flavors from the toppings and sauces. They are a decadent dessert perfect for boba tea lovers.
Unlike traditional boba milk tea, bubble tea hot pots have more than one topping. Remember that jelly flavors might melt slightly if you choose a hot tea. When they melt, they may change the taste of the base if it sits for a long time. Beware of ordering too many toppings, as the flavors and textures will mix, and you may not be able to taste the individual elements.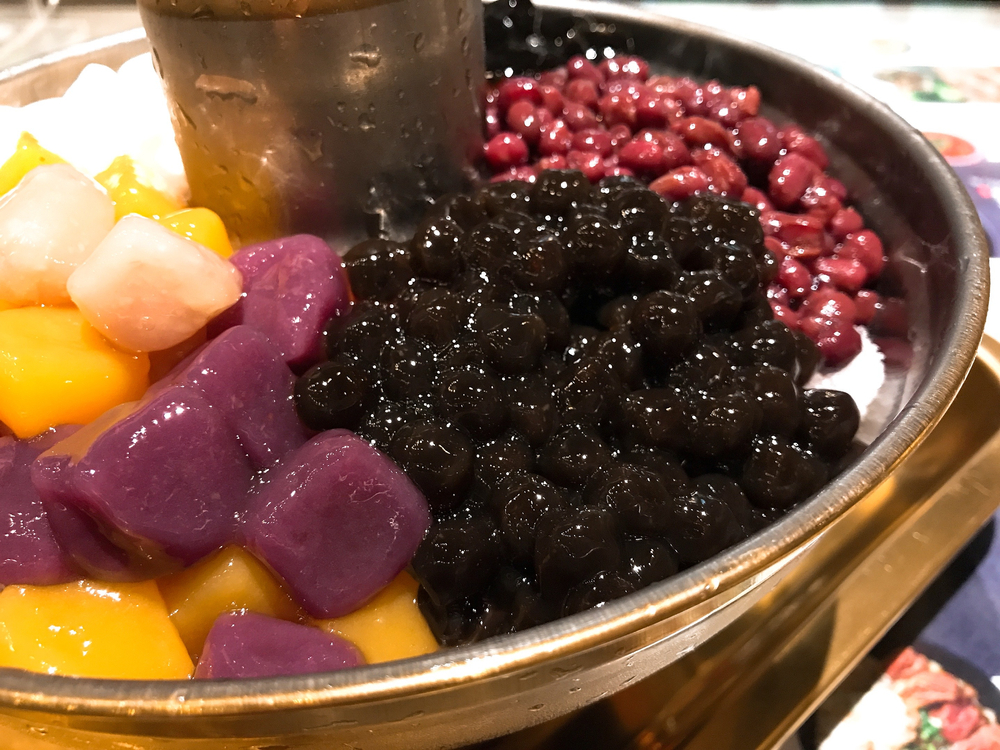 Where to Try Bubble Tea Hot Pot
Bubble tea hot pot became popular in 2019 in Singapore, Malaysia, and China. It then grew in popularity in other countries. Bubble tea hot pot is now found all across Europe and North America.
Two well-known boba shops that sell hot plots are the Milk Tea Lab in San Jose, California, and the Xiang Hotpot in NYC. There's also a famous bubble tea hot pot at the Avery Restaurant in Richmond, British Columbia, Canada (Vancouver area). Check your area for tea houses that may serve bubble tea hot pot.
How Much Does a Bubble Tea Hot Pot Cost?
The exact cost of a bubble tea hot pot varies from region to region. Expect to spend at least $12, but many places may cost upwards of $15 to $25. Many boba shops offer large hot pots that can be shared between two to three people, making them less expensive.