Tiki passion bubble tea cocktail is a citrusy blend of sweet pineapple and tart passion fruit, with an added kick of rum. Perfect for a summer afternoon or a romantic evening by the beach, this fruity beverage is sure to put you in vacation mode.
Acidic fruits are the stars of the show in this bubble tea cocktail mix. Pineapple, passionfruit, and a generous splash of rum are the primary ingredients of our rendition of this tropical drink. You'll have this drink ready for sipping in less than twenty minutes!
Print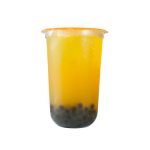 Tiki Passion Bubble Tea
---
Total Time:

20 minutes

Yield:

1

Serving

1

x
Description
Transport yourself to a warm beach with this rum-based cocktail. It's dangerously easy to sip, but the chewy tapioca pearls ensure you're not drinking on an empty stomach.
---
2

ounces

rum

2

ounces

pineapple juice

2 tbsp

jasmine tea made with a jasmine tea bag or loose-leaf jasmine tea

2

ounces

passion fruit syrup or puree

1/4

cup

cooked tapioca pearls
Ice cubes
---
Instructions
Fill a shaking cup with ice cubes, rum, pineapple juice, jasmine tea, and passionfruit syrup and shake vigorously for ten seconds.
Add the tapioca pearls to the serving cup.
Pour the tiki passion cocktail on top and serve!
Notes
You don't need pineapple or passionfruit if they're unavailable at your local supermarket. Fruits like guava, grapefruit, mango, and lychee are all potent substitutes and can still make a delicious tiki bubble tea cocktail.
You can also make this tiki tea creamy by adding milk. However, instead of whole-fat milk, we recommend going for skimmed milk or vegan alternatives like oat milk, strawberry milk, or coconut milk to prevent the milk from curdling.
The recipe above doesn't use sugar sweeteners as the fruits are already sweet. But if you need to make it sweeter, you can choose to add 2 tablespoons of agave syrup, brown sugar, or honey to the iced tea.
Prep Time:

15 minutes

Cook Time:

5 minutes
What Does Tiki Passion Bubble Tea Taste Like?
Tiki passion bubble tea represents sandy white beaches, warm breezes, and endless palm trees in a cup.
Tiki passion bubble tea has a complex sour, sweet, and fruity flavor. The pineapple and passion fruit work together to mask the flavor or rum while the tea tones down the sweetness and rounds out the drink. If you choose to make it a milk tea cocktail, the fruity flavors will be slightly muted, and the drink will have a creamy taste.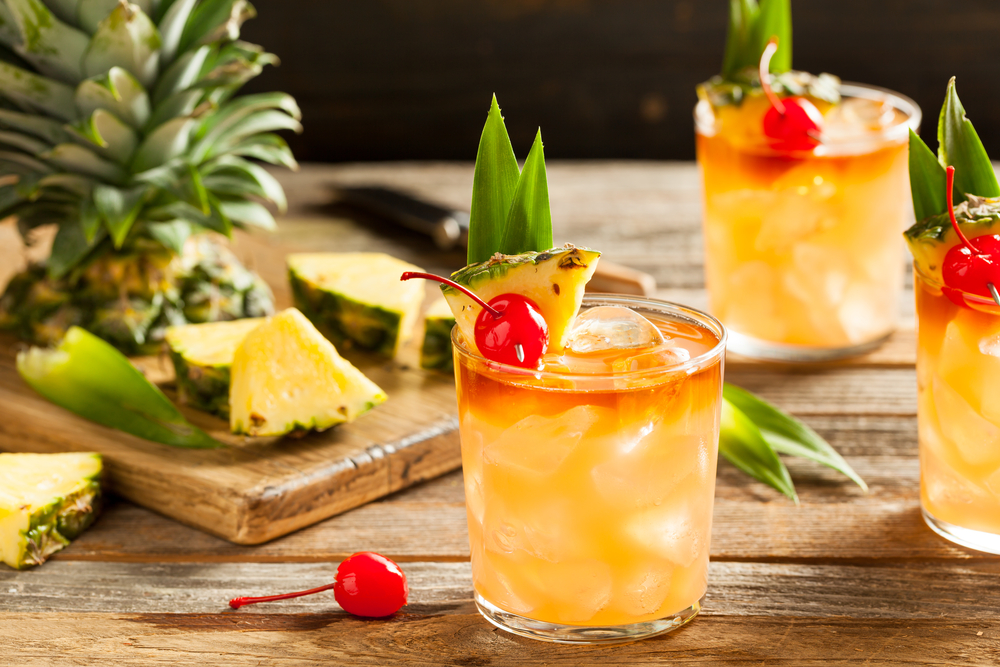 It draws a bit of similarity to Mai Tai because it's a fruity cocktail, but it's noticeably tangier. Of course, the chewy tapioca balls also add a fun, bite-sized texture to the drink.
How Much Caffeine Is in This Boba Drink?
Unlike most traditional bubble tea recipes, there's not much caffeine in this drink. The recipe only uses two tablespoons of tea, which means that you're getting only 3 mg of caffeine in this drink.
Jasmine tea, the drink's tea base, has one of the lowest caffeine contents, at about 25 mg per eight ounces. That's far less than what you'd get from a standard cup of coffee and lower than other tea types, including fruit tea, green tea, black tea, and matcha.
Can You Make This Recipe Without Rum?
While rum's distinct and deep aroma can't be replicated, you can still enjoy a delicious tiki passion bubble tea even without rum. Use other fruit juices, like orange or apple, and a dash of vanilla extract instead of rum.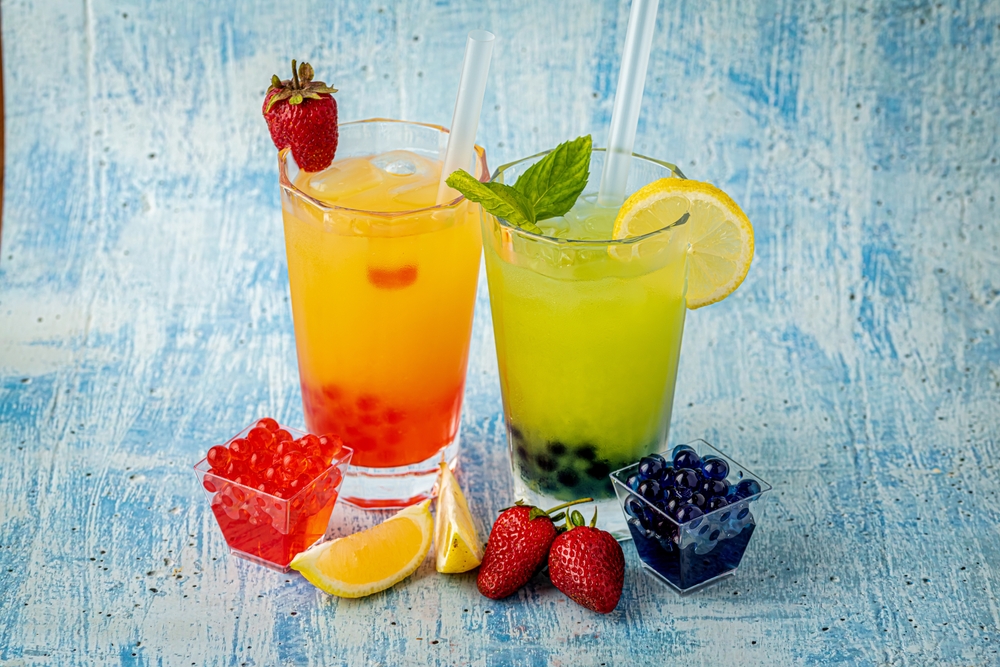 For those who still want an alcoholic kick, marsala wine, tequila, and brandy are excellent alternatives.
Who Sells Tiki Passion Boba Tea?
Bubblelogy is a boba tea chain that sells Tiki Passion bubble tea with premium white rum. The difference between our recipe and theirs is that we use brown sugar-coated boba pearls instead of mango-flavored popping boba. They also garnish their drink with a slice of lime, which we omitted from our recipe to keep things easy.
While your local tea shop might not sell this exact beverage, you can always ask the barista for something similar.
Which Toppings Are Best in This Bubble Tea?
While we love tapioca pearls, bubble tea's allure is the vast range of toppings you can use to top the drink. A few other toppings that elevate this drink's flavor include the following:
Watermelon or honeydew chunks
Taro balls
Popping fruit boba
Aloe jelly
Coconut jelly
Sago pearls
Golden boba pearls
Experimenting with these different toppings is half the fun of enjoying a glass of boba tea.