With the popularity of boba tea growing exponentially in the U.S., you might wonder if bubble tea shops are profitable. In short, the answer is yes, they are. Of course, there are many factors to consider that determine the profit margins of a boba tea shop, and we will look into some of those in this article. 
How Many Bubble Tea Shops Are There in the U.S.?
As of March 2021, there were 3,392 bubble tea shops in the United States. Since then, this number has probably grown. Garden Grove, CA, is the boba capital of the United States. There were 33 bubble tea shops in this one city alone as of July 2020. That is one shop per 5,200 residents.
Bubble tea originated in Taiwan in the 1980s and spread like wildfire over the next decade. It hit the U.S. in the 1990s and has continued to gain popularity. Because it is so popular, the industry is booming.
How Much Does It Cost to Open a Boba Tea Shop?
There are several start-up costs to get a business going. If you are looking to start your own bubble tea business or even looking into franchise opportunities, you are looking at anywhere between $15,000-$200,000.
Several things factor into how much it is going to cost you, such as:
Location
The location of your shop will determine how much you'll pay for the locale itself. Also, deciding whether to rent or buy is one of the first steps because you must budget accordingly. Do you want a whole building or just a little kiosk? There are significant price differences.
Construction/Remodeling
Whether minor or major, there will likely be at least some things you need to do to fix up your space.
Business Licenses
Licenses are a considerable expense when starting a bubble tea store, or any business, for that matter. There are specific certifications required from restaurants, coffee shops, and tea shops that you will need to ensure you have before opening.
Equipment and Ingredients
You will need to invest in the proper equipment and ingredients to make your boba tea. Because this will be how you run your business, I suggest not going the cheap route. The more you invest in the beginning, the more profit you're likely to make in the long run (not to mention that you won't have to worry about your equipment giving out on you in the near future).
As far as ingredients go, this is an ongoing cost, so finding a supplier that is reliable and has good products is vital.
You also need to ensure you have everything you need. You'll need the basics like tea (black tea, oolong tea, green tea, etc.), syrups, straws, cups, etc. Small business owners often forget to factor in items like cleaning products, uniforms, ice makers, a social media marketing manager, and an advertising budget. Additionally, a boba tea business owner should consider a machine to make tapioca pearls to save you and your staff time and ensure consistency.
Staff
To run a boba shop, you will likely need some staff. After all, a boba tea shop can't run itself! You will need to ensure that you have enough staff to keep the shop running smoothly and avoid issues because of understaffing.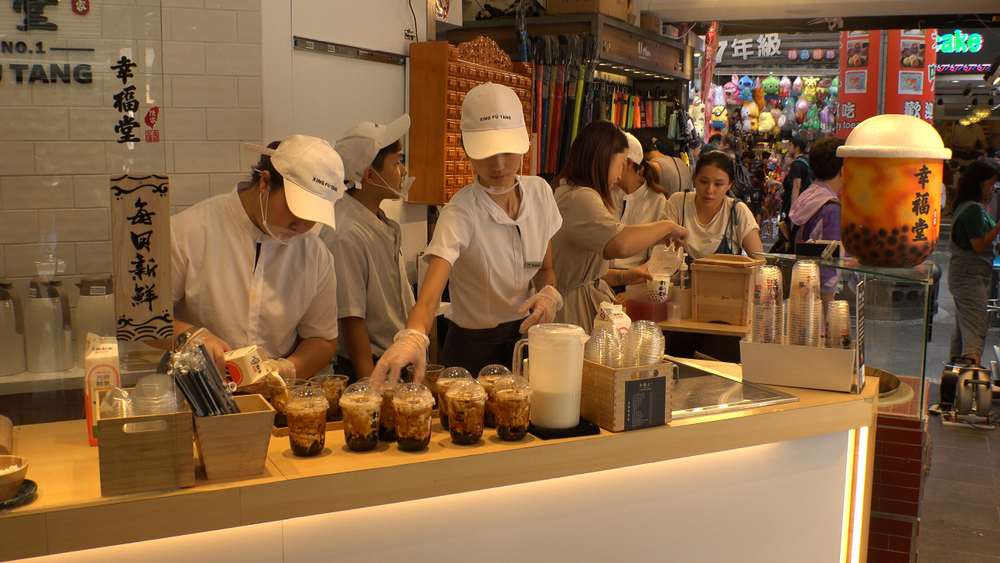 How Many Cups Does a Boba Shop Sell per Day?
The answer to this question varies depending on several factors. However, on average, a successful boba tea shop sells between 150-500 cups of bubble tea daily.
Of course, some smaller shops may sell a lot less than that. The tea industry, while booming, is competitive.
How Much Does a Bubble Tea Cost?
In the U.S., the average cup of boba tea costs a customer $5.84. The prices range from $3.50 to as much as $7.50. Many things will determine the price of a bubble tea drink, like the store's location, the cost of the ingredients, and the popularity of the boba shop.
Though the customer is paying these higher prices, it only costs around $0.75 for the store to make a cup of boba tea. That means if the store charges $3.50 per cup, that is around a 350% markup.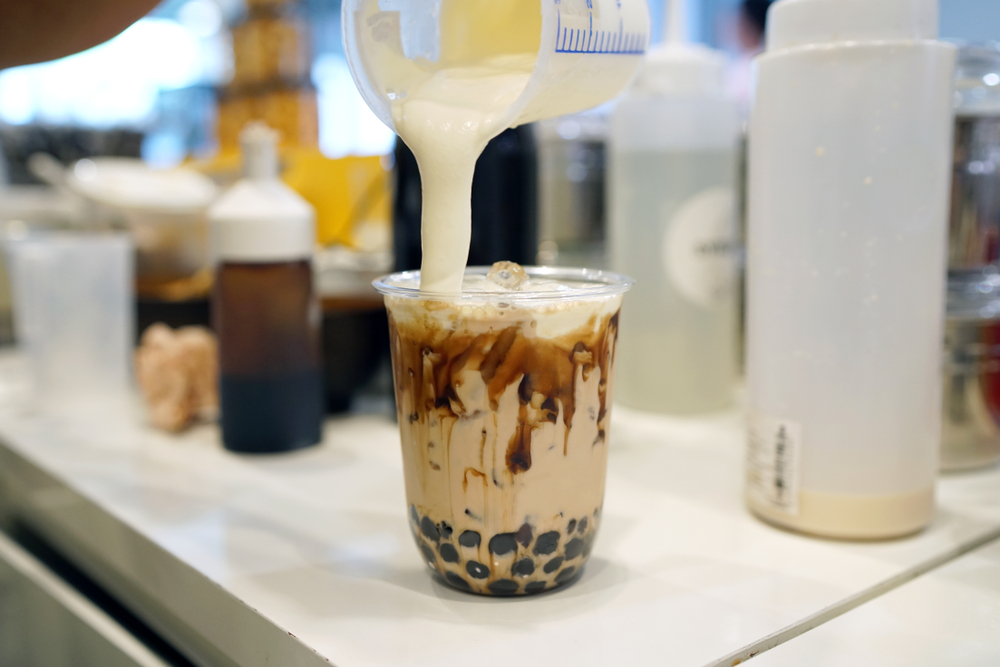 How Much Do Boba Franchise Owners Make?
If you are looking to capitalize on this growing industry but don't want to start a business from scratch, you may want to start a franchise. Again, the profit of a bubble tea shop varies greatly, but if materials cost $0.75 and you sell a cup for $3 or more, and you sell at least 500 products a day, that can mean a gross profit of more than $30,000 per month.
Of course, you must consider all the variable costs of owning a business. There are franchise costs, which can vary, but the average initial investment for a franchise is between $88,000 and $200,000. On top of that, the fixed costs will need to be paid continually.
While it is important to note that this business can be highly profitable, you must understand what the costs will be versus what the profit will be.
There are several boba tea franchises to choose from if this is the route you choose to go. Some of them include the following:
Gong Cha
Kung Fu Tea
Sharetea
Bubbleology
Bee & Tea
Ding Tea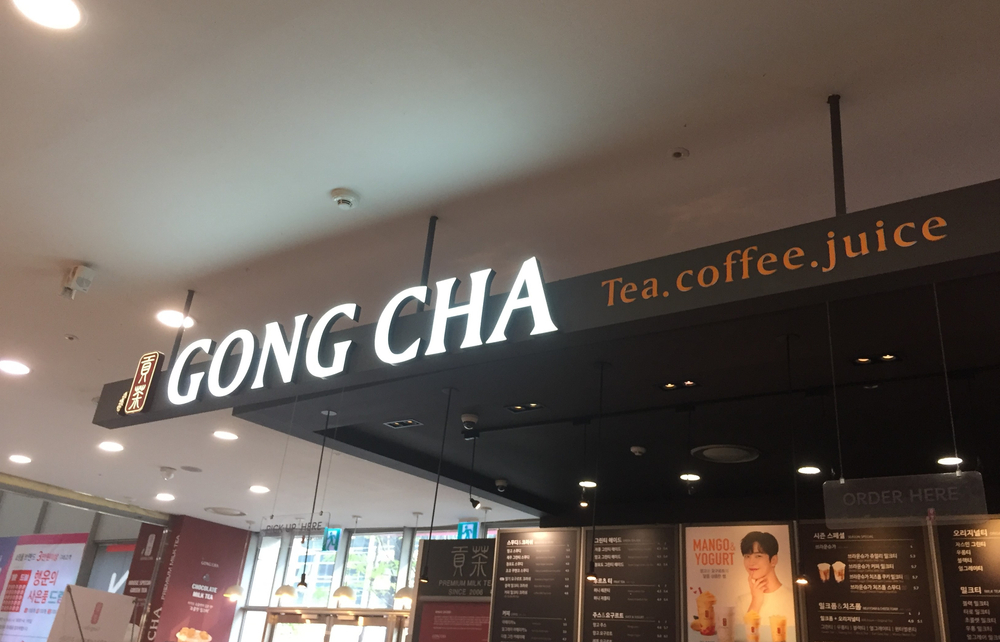 Top 4 Reasons Why Bubble Tea Franchises Fail
There are several things that bubble tea shop owners should be aware of and avoid doing if they want a successful new business.
Inconsistent drinks -Ensuring that your beverages are consistent is key to succeeding in this industry. If a customer comes in one day and their drink is delicious, they expect that every time.
Not purchasing high-quality products – To make delicious drinks, you must begin with high-quality ingredients.
Lack of a concrete business plan – A business plan is where a business begins. Having a concrete one in place will be the foundation of your new business.
Poor management – Ensuring that your bubble tea shop is run smoothly is one of the best ways to have a successful boba tea business.