You're probably familiar with the refreshing and creamy sweetness of your standard cup of milk tea, but ginger milk tea kicks it up a notch and infuses a spicy and delightful gingery flavor. This Boba Buddha recipe is a cozy beverage perfect for stay-at-home weather. 
Also known as Adrak wali chai in India, this recipe is made with black tea, ginger, sweeteners, and milk to produce a sweet and spicy flavor. You'll love this beverage if you've been craving a sip of something with a kick.
Print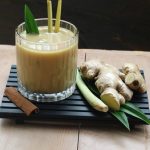 Hot Ginger Milk Tea
---
Total Time:

25 minutes

Yield:

1

1

x
Description
This drink is perfect for fall. Not only will it warm your insides, but ginger root also packs plenty of health benefits to help you avoid seasonal colds.
---
2 1/4

cups

water (separated into 1/2 cup and 3/4 cup)

1

black tea bag (or

1 tsp

loose-leaf tea leaves)

1 tbsp

grated ginger (or

1/2 tsp

ginger powder)

1/2

cup

milk

2 tbsp

honey (or any soluble sweetener)
---
Instructions
Bring ¾ cup water to a boil in a pan and add the grated ginger. Simmer the hot water and ginger for 7 minutes.
Bring ½ cup of water to a boil in a separate pan. Take it off the heat and add the tea bag. Allow it steep for five minutes.
Add the honey or sugar sweetener to the ginger water and simmer for one more minute.
Bring the ginger mixture to a boil once more and add brewed black tea to the mix, allowing the flavors to meld for 2 minutes.
Make warm milk by warming cooled milk over low to medium heat for about a minute, then pour it into the ginger tea mix.
Thoroughly mix the milk tea mixture, and then use a strainer to remove any excess ginger before pouring the drink into a mug. Your hot ginger milk tea is now ready!
Notes
While this drink is already good as a standalone, you can add some optional toppings, such as boba pearls or chia seeds, to give it more texture and flavor.
You can add a dash of turmeric, lemongrass, cinnamon powder, or cardamom to inject your drink with new flavors. If you don't have fresh ginger, ginger powder is suitable but not as delicious.
You can also experiment with different dairy options such as almond milk, coconut milk, and oat milk instead of regular dairy milk to reduce the caloric intake of the beverage and make it healthier.
The hot tea bases are flexible! If you want a richer flavor, use Assam tea as your base instead of black tea. If you would like a lighter flavor profile, go for Jasmine tea.
Prep Time:

10 minutes

Cook Time:

15 minutes
What Does Ginger Milk Tea Taste Like?
Ginger milk tea has a distinct hint of spiciness while retaining the sweet and creamy flavors expected in milk tea. The ginger flavor, in particular, is strong and warm.
The milk and sweeteners in the drink are crucial in mellowing out the strong gingery flavor, making each sip a delectable and satisfying experience.
7 Health Benefits of Ginger Tea
Ginger, a plant from Southeast Asia, is considered one of the healthiest spices in the world.
Here are some of the fantastic health benefits of fresh ginger root:
Ginger contains gingerol, which helps reduce inflammation and joint pain.
Ginger supports the immune system and wards off harmful foreign pathogens.
Ginger speeds up digestion and can help relieve nausea and vomiting.
This root can also promote weight loss and decrease blood sugar levels.
Ginger reduces bad cholesterol levels in the body.
Ginger improves brain health and reduces the risk of Alzheimer's disease among the elderly.
Ginger root has an abundance of potassium, vitamin C, and beta-carotene, which our bodies transform into vitamin A.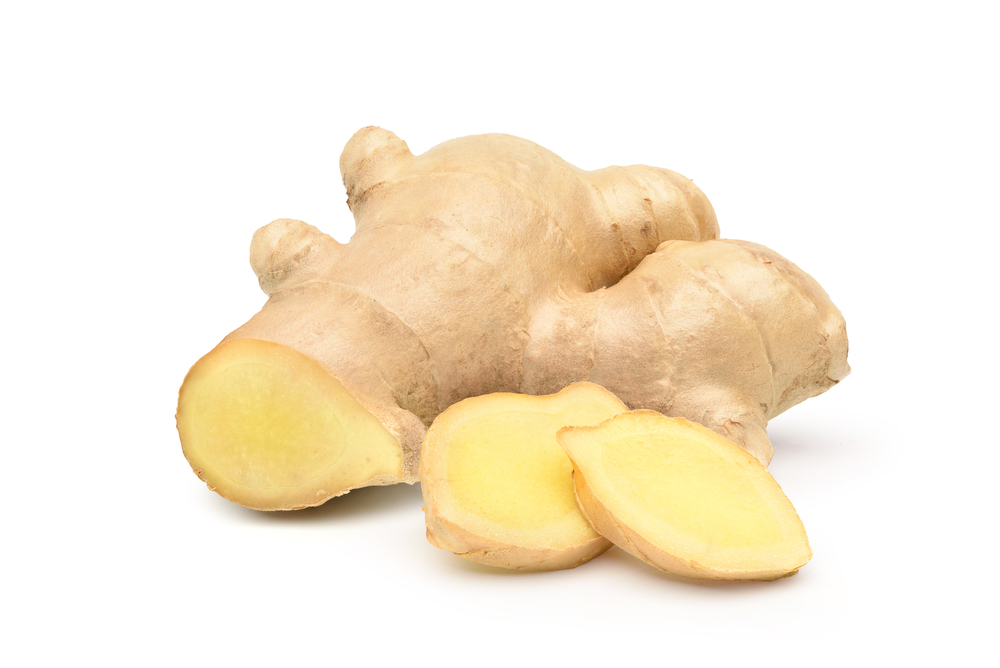 Due to the various health benefits of ginger tea, you can enjoy this beverage without guilt. That is, so long as you don't excessively load your drink with sweeteners and toppings.
Does Ginger Have Any Negative Side Effects?
In some cases, excessive consumption of ginger tea may not be ideal. Heartburn, diarrhea, and digestive problems may occur in people who consume more than 5 grams of ginger a day, so be mindful of your intake so that you don't run the risk of coming into these symptoms.
Does Ginger Milk Tea Have Caffeine?
While ginger tea is caffeine-free, ginger milk tea does contain caffeine. This is because brewed black tea, one of the main ingredients in ginger milk tea, contains caffeine.
A half cup of black tea contains 21 mg of caffeine. In comparison, a cup of coffee of the same measurement contains 30 mg of caffeine.
Is Ginger Milk Tea Better Hot or Iced?
You can enjoy ginger milk tea hot or iced. Although both versions are good, I prefer the hot version. I prefer it because the ginger and other spices in the tea come through stronger when served piping hot, resulting in a flavor-packed experience.
Iced ginger milk tea is still just as delicious, but the flavors may be dulled slightly due to the ice diluting the drink.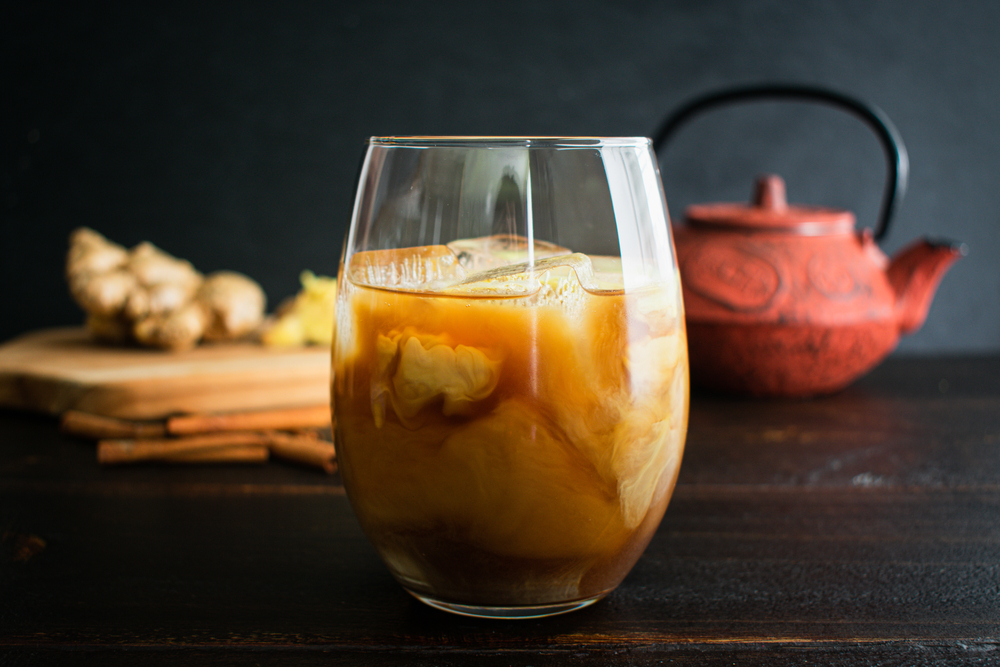 You'll have to alter the recipe slightly if you choose to go with the iced version. After you've brewed the tea, cool it to room temperature or place it in the fridge. And instead of warming the milk, pour it cold into the serving cup. Add ice cubes to the final serving, and enjoy!