Bubble tea originated in Taiwan. Lin Hsui Hui—an employee of the international food chain Chun Shui Tang based in Taichung, Taiwan—is considered the first person to concoct the sweet, milky boba tea recipe. However, another person disputes this assertion, claiming that he was the one who made it first.
Who Invented Boba Tea?
Hanlin Tea Room in Tainan and Chun Shui Tang in Taichung are tea houses that both assert that they invented the drink. Despite lawsuits and court visits, there has never been a formal settlement on who actually made it first.
Chun Shui Tang
Although the CEO of Chun Shui Tang, Liu Han-Chieh, is frequently given credit for the invention of boba tea, his employee Lin Hsui Hui first came up with the drink.
Lin Hsui Hui is no stranger to tea-based beverages. When she received a promotion and became the product development manager of Chun Shui Tang in 1983, her boss asked her to round up some ingredients in the marketplace for their usual tea offerings.
During one of her shopping trips, she chanced upon tapioca pearls. With childhood memories flooding back, she thought adding them to iced milk tea would be a great idea. This combination was particularly enticing to help cool off during the summer months.
It was love at first sip! She shared her new invention with employees and close friends, who all enjoyed it immensely. They kept it off the menu for years, but Lin Hsui Hui knew she had to show the world her invention.
With unanimous positive feedback, Lin Hsui Hui convinced the CEO of Chun Shui Tang to put this new drink on their menu.
Within two months, the entire street had adopted their own rendition of the drink. And a few short years later, the bubble tea mania started to sweep across Taiwan and neighboring Asian countries.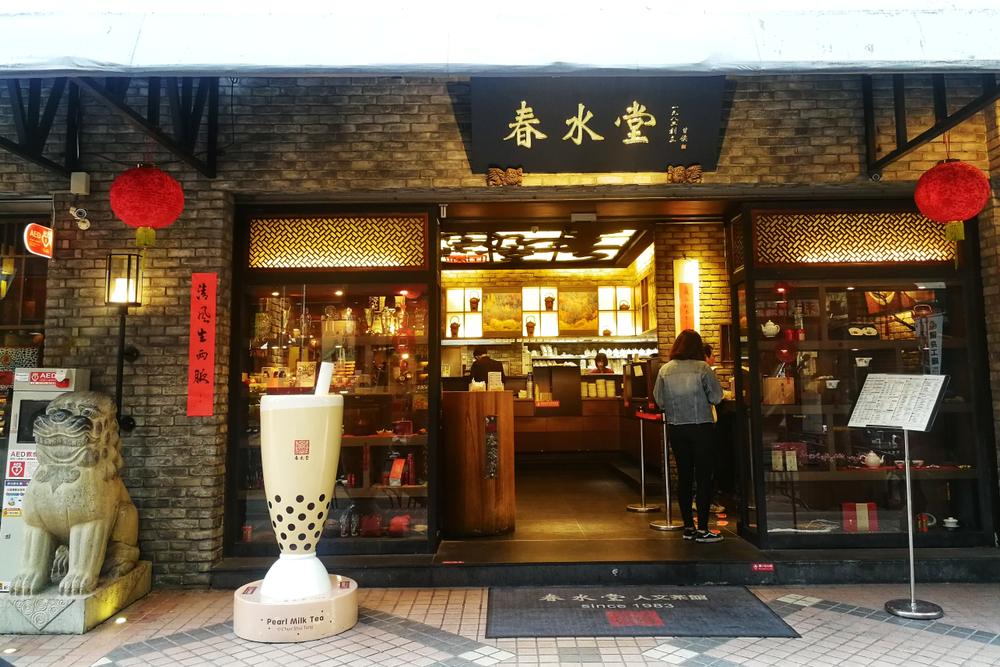 Hanlin Tea Room
At roughly the same time in the province of Tainan, another tea house was making a name for itself.
The Hanlin Tea Room was founded in Tainan City back in the early 1980s by Tu Tsong-He. Just like Lin Hsui Hui, he stumbled upon white tapioca balls in 1986 while shopping and had a brilliant idea.
After cooking the tapioca, Tu Tsong-He decided to add chewy balls of goodness to chilled black milk tea. The resulting beverage was a pleasant and sweet concoction that he enjoyed immensely.
After a few iterations, he perfected the bubble tea recipe: black tapioca pearls, tea, creamer, brown sugar, honey, and milk.
How Did Bubble Tea Become So Popular?
Bubble tea became a hit in Taiwan when the two rival teahouse chains—Hanlin Tea Room and Chun Shui Tang—started selling their versions of the drink.
It wasn't long before bubble tea started appearing in business districts of Taiwan. It swept the capital and eventually the rest of the country, becoming one of Taiwan's most iconic exports.
Bubble tea's chewy texture and sweet taste enraptured the younger crowd, and it quickly became a popular drink among students and young office workers in Asia.
Eventually, as Taiwanese immigrants started opening shops in new countries, bubble tea shops emerged in various regions of the globe, including New York, Hong Kong, and parts of Southeast Asia. When people started uploading photos of their iced tea with black tapioca balls to social media, this craze was no stopping.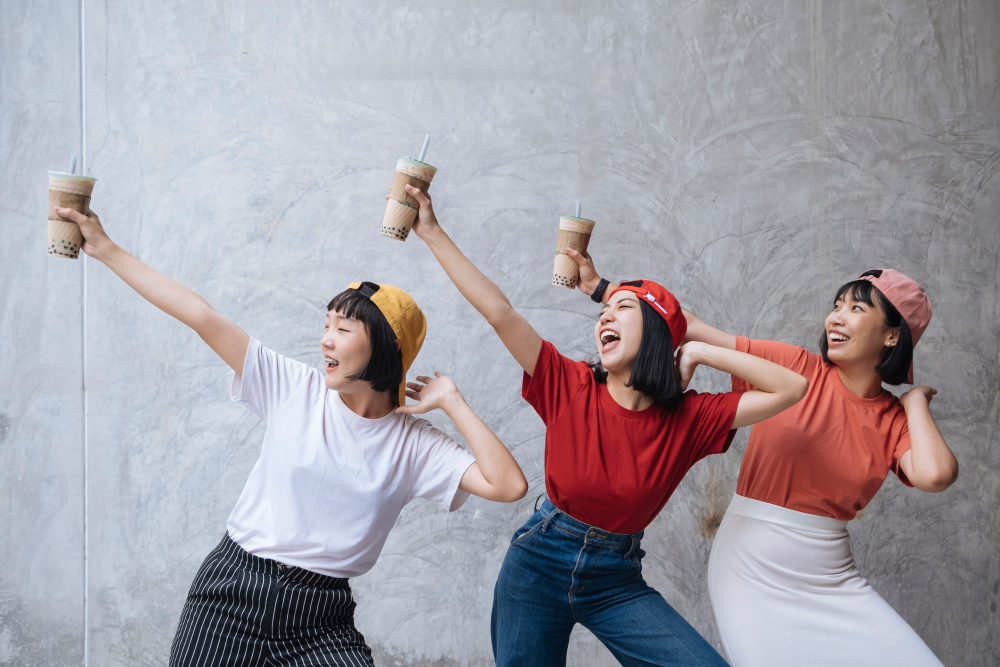 Which is the Most Popular Boba Tea Company?
With Taiwanese boba tea becoming more popular globally, many companies have risen to merchandise the drink.
Some of the most popular boba milk tea companies include:
Chatime
Quickly
Tiger Sugar
Gong Cha
CoCo Fresh Tea & Juice
Ten Ren's Tea
Happy Lemon
YiFang Bubble Tea
Kung Fu Tea
The bubble tea chain with the most stores is CoCo Fresh Tea & Juice, with over 4,500 stores in more than 30 countries, including the United States, Japan, Thailand, the Philippines, Australia, New Zealand, and the United Kingdom.
Boba Tea vs. Bubble Tea
Boba tea and bubble tea are the same. Depending on the region, you'll hear either of these terms used to refer to the drink. Think of it like how soda, pop, and soft drinks are all used to refer to the same beverage.
"Boba" is the term commonly used in Taiwan and the West Coast, while "bubble tea" is more often used on the East Coast. Another fairly common term is pearl milk tea, which is the same beverage.
'Boba' refers to the tapioca pearls at the drink's bottom. 'Bubble' originally referred to the bubbles that form on top of the tea after shaking it, but most people refer to the tapioca pearls as bubbles today.
There are different flavors and variations of bubble tea, but they all fall under the greater boba tea umbrella.