Peanut butter has this magical quality of elevating any meal. This is no different in the case of our beloved boba tea, as this peanut-loaded freak bubble tea recipe will both quench your thirst and leave you feeling satiated.
Bubble tea is all about flavor combinations. Who would have guessed that jasmine tea and peanut butter would go so well together? This recipe is not only unique and delicious, but it's also surprisingly easy to put together.
Print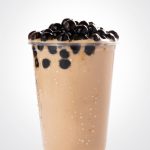 Peanut-Loaded Freak Bubble Tea Recipe
---
Total Time:

20 minutes

Yield:

1

Serving

1

x
Description
Upgrade your traditional boba tea flavor with this peanut-packed recipe! Boba Buddha's peanut-loaded freak boba tea recipe is the perfect combination of sweet and creamy with a hint of salt.
---
1/2

cup

whole milk

1/2

cup

brewed jasmine tea

2

drops vanilla extract

3 tbsp

smooth peanut butter

2 tbsp

simple syrup
ice cubes

1/4

cup

cooked tapioca pearls
---
Instructions
Add the milk, vanilla extract, peanut butter, and half of the jasmine tea to a blender. Blend until smooth.
Put the peanut butter mixture in a shaker with the ice. Pour the remaining jasmine tea until filled to the brim and shake.
Taste to measure sweetness, add sugar sweetener as necessary, then shake again.
In a serving cup, put the tapioca pearls at the bottom and fill the cup with ice. Pour the contents of the shaker on top.
Enjoy your peanut butter milk tea through a thick boba straw!
Notes
For those with a sweet tooth, you can complete the dish by topping it with whipped cream, peanut butter cups, chocolate chips, or bite-sized brownie bits.
The typical sweetener in this recipe is a simple syrup (half sugar and half water melted together), but feel free to use any other sweetener or add more sugar if desired. Cane syrup, honey, brown sugar, or agave are all excellent options.
Add a shot of whiskey to make a peanut boba cocktail!
Prep Time:

15 minutes

Cook Time:

5 minutes
What Does Peanut-Loaded Freak Boba Tea Taste Like?
Although this beverage's primary ingredient is peanut butter, it's not overwhelmingly nutty.
The sweetness of the vanilla extract and sugar syrup balance out the nutty saltiness of peanut butter. The jasmine milk tea also adds a creamy and slightly floral flavor that's refreshing to sip on. And, of course, the sugar-coated tapioca pearls add a gooey texture that's a delight to chew.
Is Peanut-Loaded Freak Bubble Tea Healthy?
Mix anything with sugar, milk, and starch, and it becomes unhealthy. Peanut butter isn't renowned for its health benefits; it is high in fat and calories. However, it's not all bad. Peanut butter offers a handful of health benefits that are also worth mentioning.
Peanut butter is rich in many vitamins and minerals, such as:
Protein
Magnesium
Zinc
Vitamin B
Phosphorous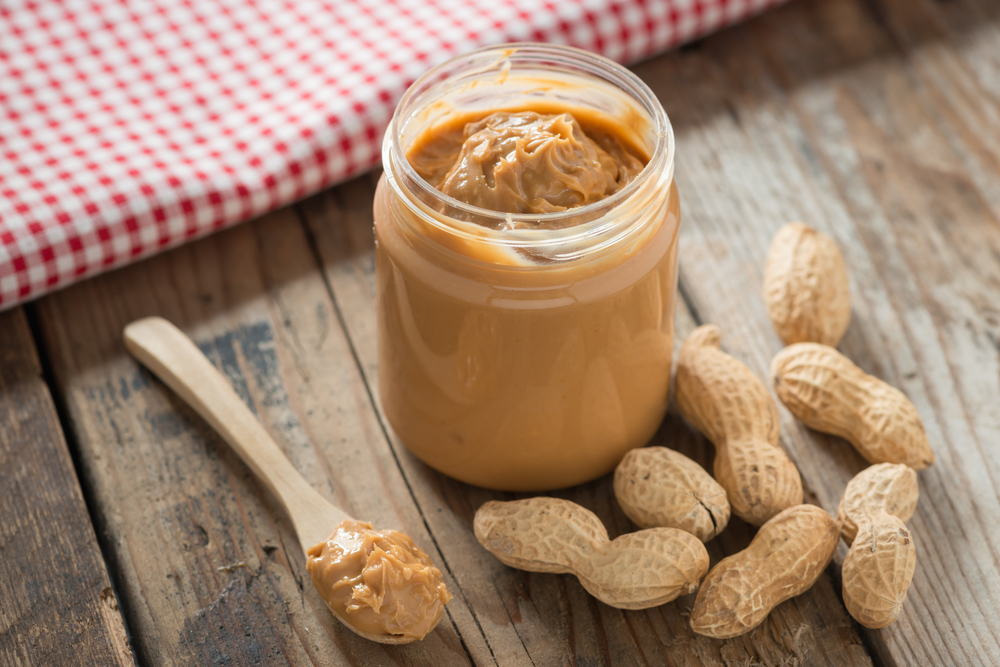 Furthermore, milk is rich in calcium, while jasmine tea contains antioxidants. So, while this recipe might not be the healthiest option, it does provide a little kick of nutrients.
If you're watching your weight, you shouldn't seek out this drink as an alternative to healthier tea options available, like fruit teas, Assam teas, and floral tea recipes.
How Much Caffeine Does Peanut-Loaded Freak Boba Tea Have?
This recipe includes half a cup of jasmine tea, containing approximately 13 mg of caffeine.
If you'd like more caffeine in your drink, you can substitute the tea for a stronger variety, such as black or green tea. However, remember that different tea flavors will also result in subtle changes to the drink's taste.
Can You Make This Recipe Vegan?
Yes, making a vegan alternative to peanut butter bubble tea is possible. Switch out whole milk for a vegan-friendly option, such as coconut, soy, or almond milk.
Furthermore, a sugar sweetener like maple syrup is more vegan-friendly than refined cane sugar since the latter typically contains bone char as a processing agent.
Where Do They Sell Peanut-Loaded Freak Bubble Tea?
This boba tea recipe is quite distinct from the usual flavors, so not all bubble tea shops offer it.
However, some specialty boba tea stores have their own spin on peanut-rich concoctions. One example is Bubbleology's peanut-loaded freak bubble tea. The only difference is that this store's recipe brings in an alcoholic kick with a splash of bourbon whisky.
What Toppings Are Best in the Peanut-Loaded Freak Tea?
You can add many different toppings to make your peanut butter bubble tea taste even more delicious.
Here are a few of our favorite toppings besides tapioca balls:
A scoop of vanilla ice cream
Crushed Oreos
Chocolate chips
Whipped cream
Bubble waffles
Pomegranate
As always, I encourage you to experiment with different toppings and create new and unique flavor combinations. Enjoy the creative process of creating an indulgent drink you can call your own!