Oolong bubble tea is a Taiwan-based milk tea recipe that uses oolong tea as its main tea base. This oolong bubble tea recipe is easy to sip using familiar ingredients such as milk, sugar sweeteners, and tapioca pearls. 
Boba Buddha's oolong bubble tea recipe brings out the earthy flavor of the oolong tea and the creamy sweetness of the milk and tapioca pearls. With this recipe, you'll enjoy a satisfying oolong milk tea recipe that's easy to put together in less than 20 minutes.
Print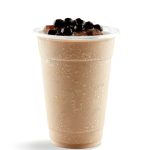 Oolong Bubble Tea
---
Total Time:

20 minutes

Yield:

1

Serving

1

x
Description
This bubble tea recipe lets the flavor of oolong shine through. It is delicious as-is but is easily customizable. You could even enjoy it hot if you heat the milk with the tea before adding the tapioca pearls.
---
1

oolong tea teabag or

1 tsp

loose-leaf tea

1

cup

water

1/3

cup

of whole milk

2 tbsp

brown sugar syrup

1/4

cup

cooked tapioca pearls
A handful of ice cubes
---
Instructions
Steep the oolong tea into hot water for 5 minutes and set aside to cool.
Once the tea has cooled, pour it into the cold milk and combine it with the brown sugar syrup.
Prepare a serving glass with the boba pearls at the bottom, topped with ice cubes.
Pour the milk tea mixture into a tall glass and add a thick drinking straw. Enjoy!
Notes
Follow this recipe to make a quick homemade brown sugar syrup.
If you prefer to use a different sweetener, try maple syrup, honey, or stevia.
Instead of tapioca balls, you can use fresh fruit, popping boba, taro balls, red beans, or even egg pudding.
You can use other kinds of milk and creamers depending on your preferences. A few popular choices include oat, soy, almond, coconut milk, heavy cream, half and half, or non-dairy creamer.
Prep Time:

15 minutes

Cook Time:

5 minutes
What Does Oolong Bubble Tea Taste Like?
Brewed oolong iced tea gives off a pleasantly earthy and floral aroma that complements the silky texture of the dairy milk base. Some would describe the tea as slightly woody and roasted-tasting, but that will depend on the brewing technique, and the level of oxidation tea leaves have undergone.
You'll also be met with a burst of sweetness from the sugar syrup sweetener, while the tapioca pearls offer a chewy texture similar to a neutral-tasting gummy bear. It's an enjoyable mix that people of all ages enjoy.
How Much Caffeine Is in Oolong Tea?
The caffeine content of a single tea bag of oolong tea can range anywhere from 16mg to 55mg. Since this oolong bubble tea recipe uses only one tea bag, you'll likely get an average of 38mg of caffeine per serving.
This figure is slightly more than the caffeine content of jasmine and green tea, but it's less than black tea and coffee.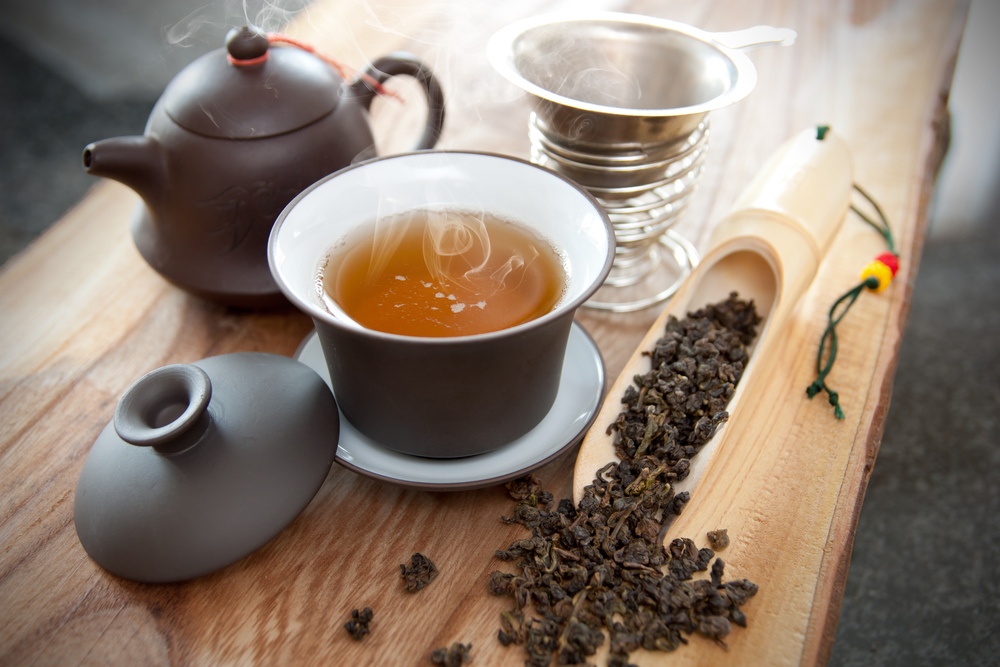 5 Health Benefits of Drinking Oolong Tea
Oolong tea contains antioxidants, vitamins, and minerals that can provide numerous health benefits.
Here are some of the most notable health benefits of drinking oolong tea:
Decreases body fat
Reduces stress and anxiety
Lowers your cholesterol
Reduces blood sugar levels
Lowers the risk of cancers
It is important to note that the level of oxidation the oolong tea undergoes influences its nutritional content. Oolong teas can range from lightly oxidized to heavily oxidized, directly affecting the brewed tea's flavor and health benefits. Check the packaging and flavor of your oolong tea before finalizing a purchase.
Oolong Tea vs. Green Tea
Oolong and green tea are both popular tea bases for bubble tea, but there are some critical differences between them.
| | |
| --- | --- |
| Oolong tea | Green tea |
| Higher in amino acids | Higher in catechins and antioxidants |
| Partially oxidized | Not oxidized |
| 16 mg of caffeine per 3.5 ounces | 12 mg of caffeine per 3.5 ounces |
| Earthy and woodsy taste | Grassy and slightly bitter taste |
Furthermore, you should know that there are two distinct types of oolong tea: green and dark. Green oolong tea, not to be confused with plain green tea, is a unique hybrid of green and oolong tea with sweeter notes than your traditional oolong tea. On the other hand, dark oolong is a more heavily oxidized oolong tea that offers a robust roasted flavor.
Is Using an Oolong Tea Bag or Loose Oolong Tea Leaves Better?
You should use loose-leaf tea bags rather than prepackaged ones to get the most out of your oolong tea.
This is because loose oolong tea has a fresher taste than oolong tea made from tea bags. However, if convenience and speed are essential to you, using an oolong tea bag is perfectly fine as long as you purchase them from a high-quality brand.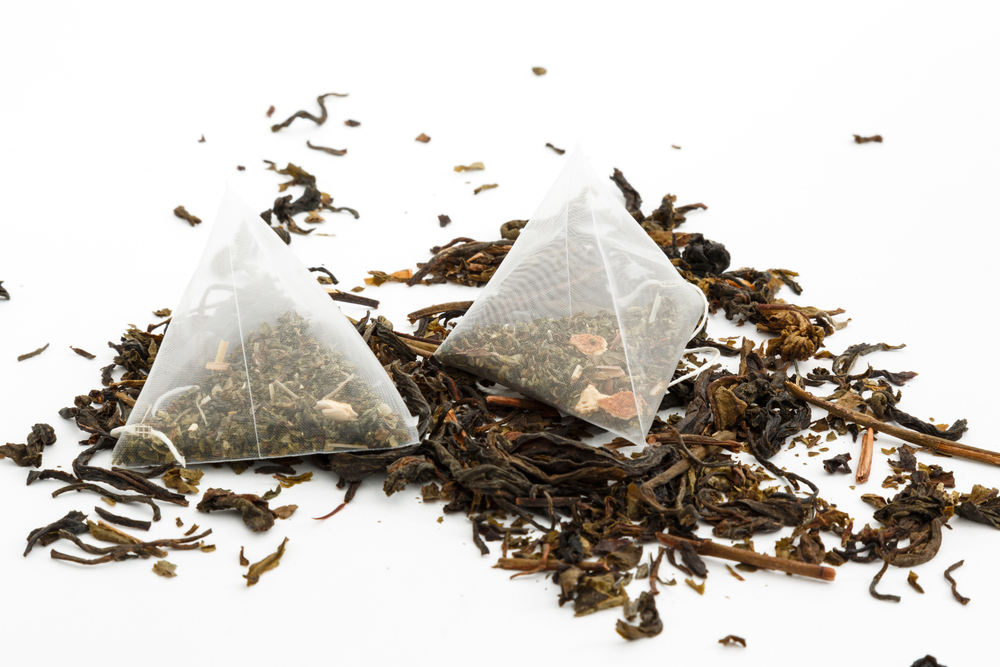 Do All Bubble Teas Use Oolong Tea?
Nope! Bubble teas can draw their flavor from a variety of different teas. For instance, some popular bubble tea flavors include matcha, black tea, and green tea.
That said, the most popular tea base is perhaps jasmine tea. Not only does jasmine tea boast a naturally sweet aroma, but it also offers a floral taste that complements milk exceptionally well. This isn't to say that oolong milk tea is any less popular, though! It's still one of the most beloved tea bases for bubble tea, and its mild flavor goes great with many bubble tea flavors.