Electric yuzu bubble tea is a uniquely colored blue drink using yuzu paste and a jasmine tea base. The citrusy yuzu pairs well with sweet fruit boba, creating a refreshing bubble tea for a hot day. You can make your own yuzu bubble tea with just a few ingredients at home. 
This electric yuzu bubble tea is quick and easy. If you enjoy carbonated drinks' fizz, try adding sparkling water to your serving glass. Check your local Asian grocery store for yuzu puree or order it online.
Print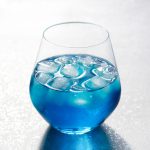 Electric Yuzu Bubble Tea
---
Total Time:

15 minutes

Yield:

2

1

x
Description
Impress your friends and family with this unique, tart, sweet, and refreshing bubble tea. If caffeine sensitive, try substituting a fruit tea like strawberry or peach.
---
4 tbsp

yuzu puree (divided)

1/2

cup

water

1

jasmine tea bag

1

cup

lemonade

1

cup

popping boba

2

–

4

drops blue food coloring
ice cubes
---
Instructions
Bring ½ cup of water to a boil, then remove from heat. Add the tea bag and let steep for 2-3 minutes. Be careful not to over-steep jasmine tea, as it can be bitter. Let cool before assembling the bubble tea.
Place half of the popping boba in the bottom of each serving glass.
Add 2 tablespoons of yuzu puree to each serving glass.
Add a handful of ice to each glass.
Pour ¼ cup of jasmine tea over the ice.
Pour ½ cup of lemonade into each glass.
Squeeze 1-2 drops of blue food coloring into each glass.
Stir with boba straw to combine, and enjoy!
Notes
Electric yuzu is typically served with passionfruit popping boba. You can also try coconut, peach, pear, lychee, or strawberry boba. You could also try adding sweetened tapioca pearls instead of popping boba.
You can substitute Assam tea for jasmine tea. Use 2 Assam tea bags to bring out the strong black tea flavor. Yuzu also pairs well with matcha and green tea.
Add 1/4 cup of coconut milk when assembling the beverage if you prefer a milk tea.
The Bubbleology electric yuzu is carbonated. Though there's no easy way to replicate this at home, you could add a few tablespoons of sparkling water to your serving glass.
Prep Time:

5 minutes

Cook Time:

10 minutes
What Does Electric Yuzu Boba Tea Taste Like?
Electric yuzu bubble tea has a sweet and tangy taste. The sharp citrus yuzu mixes with the tea and sweetened boba to create a sweet and sour bubble tea. The exact taste depends on the tea base's flavor and the topping.
Electric yuzu bubble tea is made with jasmine tea or Assam tea. Jasmine tea adds a slightly bitter floral taste, while Assam adds a strong tea flavor.
What is Yuzu?
Yuzu is a fruit that originated in China but is now grown mainly in Japan. The fruit itself resembles an ugly lemon. It has a sharp citrus flavor that tastes like a combination of lime, lemon, and mandarin. Because of its intense flavor, it is not eaten as-is; most people pair it with sweets to tone down the tartness.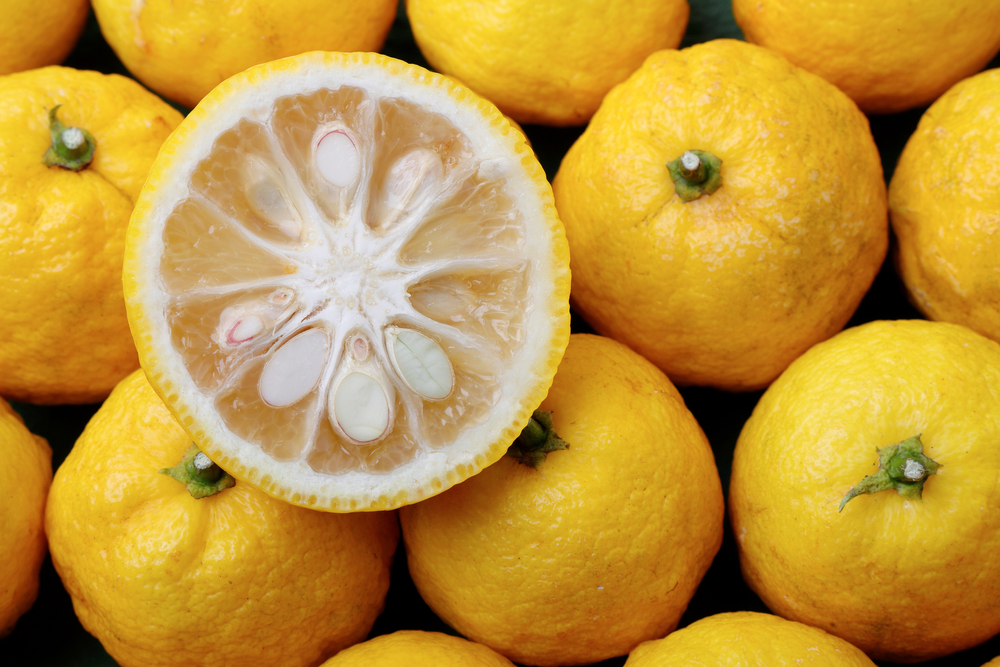 How Much Caffeine Is in Electric Yuzu Tea?
The type of tea you use determines the amount of caffeine in your electric yuzu boba.
Jasmine tea has between 15 a 60 mg of caffeine per cup. Using a fourth cup of jasmine tea in your electric yuzu provides between four and 15 mg of caffeine per serving. Assam tea has between 60 and 112 mg of caffeine per cup, so one serving of electric yuzu bubble would provide between 15 and 28 mg of caffeine.
Does Yuzu Have Any Health Benefits?
There is little information published about the health benefits of yuzu; it is still being researched. Researchers believe it contains anti-microbial and anti-inflammatory properties, antioxidants, minerals, and fiber. Two of the most notable antioxidants in yuzu are vitamin C and limonene.
Why Is Electric Yuzu Tea Blue?
Electric yuzu bubble tea from Bubbleology is blueish-green because they use blue food coloring to make this tea drink. Yuzu paste itself is yellow, so when it mixes with the blue food coloring, it creates a unique 'electric' color for this bubble tea. The blue food coloring is optional and does not change the taste of the bubble tea. Leaving it out will make your electric yuzu tea yellow instead of blue.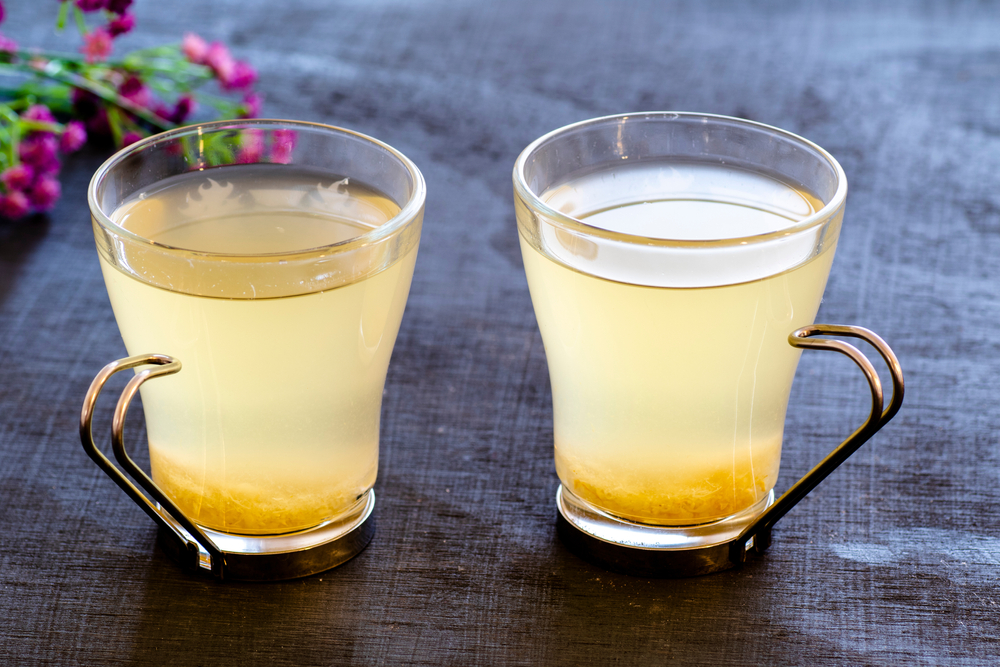 Did Bubbleology Invent Electric Yuzu Bubble Tea?
Yes, Bubbleology invented electric yuzu bubble tea. Bubble tea was invented in Taiwan in the 1980s and has spread to many other countries. Electric yuzu is one of many unique flavors of bubble tea. Yuzu pairs well with fruit flavors and sweets. It is common in Asian countries and used in desserts like gelato and waffles.