Assam tea has a complex taste profile that's rich, musky, and earthy. When blended with milk, the fusion of the dark tea and the thick creamer create a milk tea that's pleasantly deep and distinct. While not as popular as the traditional black tea base, Assam milk tea's unique flavor make it a standout beverage.
While regular black tea is excellent, Assam tea packs more of a punch, caffeine and flavor-wise. This signature tea blend is made with Assam tea leaves, tapioca balls, and whole milk. Our recipe is made to bring out the best flavors of this classic milk tea.
Print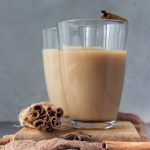 Assam Milk Tea
---
Total Time:

25 minutes

Yield:

1

1

x
Description
To please bubble tea lovers, we added ice and tapioca pearls to this milk tea recipe. However, it is easily customizable and can be served hot, with or without toppings.
---
1

Assam tea bag (or

1 tsp

loose-leaf tea leaves)

1/2

cup

water

1/2

cup

whole milk

1/4

cup

quick- cooking caramelized tapioca pearls

2 tbsp

simple syrup
ice
---
Instructions
Cook the tapioca pearls according to the package directions. Set them aside to cool.
Bring the water to a boil. Take it off the heat and steep the tea for at least 5 minutes. Allow the tea to cool to room temperature.
Pour the milk, sugar syrup, cooled Assam tea, and ice cubes into a shaking cup.
Shake the milk tea mixture.
Taste, and add more sugar if needed.
Pour the boba pearls into a serving cup, add more ice, then carefully strain the Assam milk tea into the glass. Enjoy!
Notes
When preparing Assam tea, steep the tea for 5 minutes or more. It needs to be steeped longer than lighter teas, like Jasmine and green tea, to bring out its best flavors.
You can enjoy this beverage as a hot or iced tea. 
You may also opt for condensed milk as the sweetener of choice. But if you're sticking with traditional sweeteners, try to use darker sugar, like brown sugar, instead of white sugar so that the tea's intense flavors won't overpower it.
If you are in a rush, you might consider using milk tea powder. Typically you need to shake it with warm water and pour it over ice and tapioca pearls.
Prep Time:

5 minutes

Cook Time:

20 minutes
What Does Assam Milk Tea Taste Like?
This black milk tea tastes earthy, creamy, and sweet. The full-bodied tea is rich and complex. On the other hand, the milk mellows the richness of the tea and provides a creamy texture that's decadent and easy to drink.
The simple syrup also infuses the beverage with a hint of sweetness and a malty flavor. Finally, the tapioca balls add a gooey and chewable texture to the drink.
How Much Caffeine Is in Assam Milk Tea?
Assam black tea contains more caffeine than other varieties— about 60–112 mg in a standard cup. The caffeine content is so notable that Assam tea is considered a breakfast tea in many countries.
That said, the caffeine content fluctuates depending on where it was harvested, the harvesting season, and the brewing technique. The tea shop where you purchase Assam milk tea may also make a slight difference.
Why Is Assam Tea So Special?
Assam tea is grown in a region in North East India called Assam. This region, which lies along the Brahmaputra River, is one of the world's largest tea producers.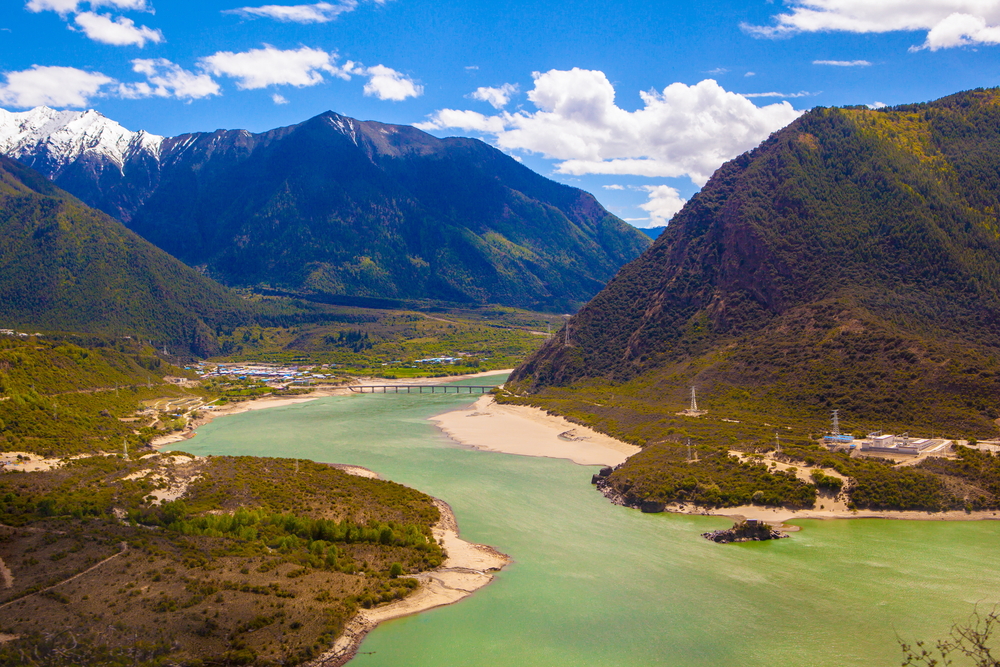 Where the tea is harvested largely influences its distinct flavor. Assam is a lowland region with a climate that is warm and wet. And it just so happens that these are the ideal conditions for the Camellia Sinensis plant to grow.
Another remarkable characteristic of Assam tea is that it has many health benefits. Consuming this popular tea can have physical and mental benefits for the body.
What Are the Health Benefits of Assam Tea?
Sipping on a cup of Assam tea daily can yield several health benefits.
Assam tea is said to:
1. Contain beneficial antioxidants: These antioxidants fight against harmful free radicals that may accelerate aging.
2. Reduce cholesterol: Assam tea also helps promote heart health by slowing down plaque build-up.
3. Improve gut health: Compounds in Assam tea help promote healthy gut bacteria and fight off harmful bacteria.
4. Reduce the risk of dementia: Compounds in Assam tea inhibit the enzymes responsible for dementia and Alzheimer's disease.
5. Reduce cancer risk: Research shows that Assam tea reduces the risk of skin and lung cancer.
What Is the Difference Between Assam Tea and Black Tea?
All Assam teas are made from black tea, but not all black teas are Assam tea.
Black tea can come in many varieties, from Ceylon to Earl Grey; even chai tea is made with a black tea base. The characteristic that ties all black tea together is the oxidization process, where the black tea leaves are dried and blackened. This process gives black tea its signature astringent flavor.
Assam tea is one type of black tea made from the Camellia Sinensis plant. It is more caffeinated than other teas, giving it a uniquely strong flavor.