Did you know you could make bubble tea with coffee? Coffee bubble tea is easy to make and perfect for your morning wake-up. You'll need a cup of your favorite coffee, Assam brewed tea, tapioca pearls, and sweetener. 
You can make Assam-coffee bubble tea with just a few ingredients at home. Assam tea is usually available in your local grocery store or online. You'll need a cocktail shaker or a quart mason jar with a lid. Brew your favorite type of coffee and enjoy this bold bubble tea!
Print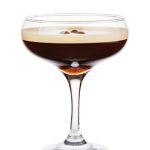 Assam-Coffee Bubble Tea
---
Total Time:

25 minutes

Yield:

2

1

x
Description
This unique concoction blends a spicy, malty tea with the robust flavor of coffee. This recipe does not include milk, but you can add a few tablespoons if desired.
---
8

fl oz brewed coffee (cooled to room temperature)

4 tsp

brewed Assam tea (cooled to room temperature)

2 tbsp

maple syrup

1/2

cup

tapioca pearls

1 tbsp

brown sugar
ice cubes
chocolate syrup and coffee beans (for garnish)
---
Instructions
Dissolve half of the maple syrup in the brewed tea.
Combine the sweetened tea, ice, and coffee in a shaker (or a mason jar with a lid). Shake for 30 seconds.
Taste the mixture for sweetness and more maple syrup if needed. Set the mixture aside.
Cook the tapioca pearls according to the package instructions. Drain.
Sprinkle 1 tbsp brown sugar over the cooked pearls. Stir to combine. You may need to add 1 tbsp water to make a quick syrup. Set the pearls aside to come to room temperature.
Drizzle chocolate syrup in a large serving glass, making sure to get the sides and bottom. Swirl the glass around, so the sides are coated with syrup. Drain out any excess syrup.
Put half of the tapioca pearls into the bottom of each glass.
Strain the coffee-tea mixture into the glasses. Add ice if desired.
Add more chocolate syrup and/or coffee beans on top for garnish.
Notes
If you want to include milk, add 1/2 cup milk to the shaker or pour 1/4 cup milk into each serving glass on top of the tapioca pearls.
Traditionally, Assam-coffee boba is served in a champagne coupe glass. You can use a regular glass if you prefer. Depending on the serving cup, you might need a boba straw to enjoy the tapioca pearls. Otherwise, you can sip the drink and use a spoon to enjoy the tapioca pearls.
You can use 1/2 cup of cold brew or 2 shots of espresso instead of brewed coffee.
Use sugar-free chocolate syrup to cut down on added sugar and calories.
Prep Time:

10 minutes

Cook Time:

15 minutes
What Does Assam-Coffee Bubble Tea Taste Like?
Assam-coffee bubble tea tastes mostly of coffee, with spicy and malty undertones from the Assam tea.
Assam tea is rich and dark and compliments the coffee nicely. Assam-coffee bubble tea is sweet and chocolatey from the chocolate drizzle and sweetened tapioca pearls. If you'd like the spicy richness to be more intense, use a flavored coffee like gingerbread or winter blend.
Is There a Lot of Caffeine in Assam-Coffee Bubble Tea?
Assam-coffee bubble tea contains about 52 mg of caffeine per serving.
Assam tea has between 60 and 112 mg of caffeine per cup, or about 2 mg of caffeine per teaspoon. The amount of caffeine depends on brewing time, the temperature of the water, and the size of the tea leaves. The two teaspoons of Assam tea called for in each serving of this recipe yields about 4 mg of caffeine.
One cup of brewed coffee has about 96 mg of caffeine. Each serving of Assam-coffee bubble tea contains about 1/2 cup of coffee, yielding 48 mg of caffeine from coffee. You can brew decaf coffee to reduce the amount of caffeine.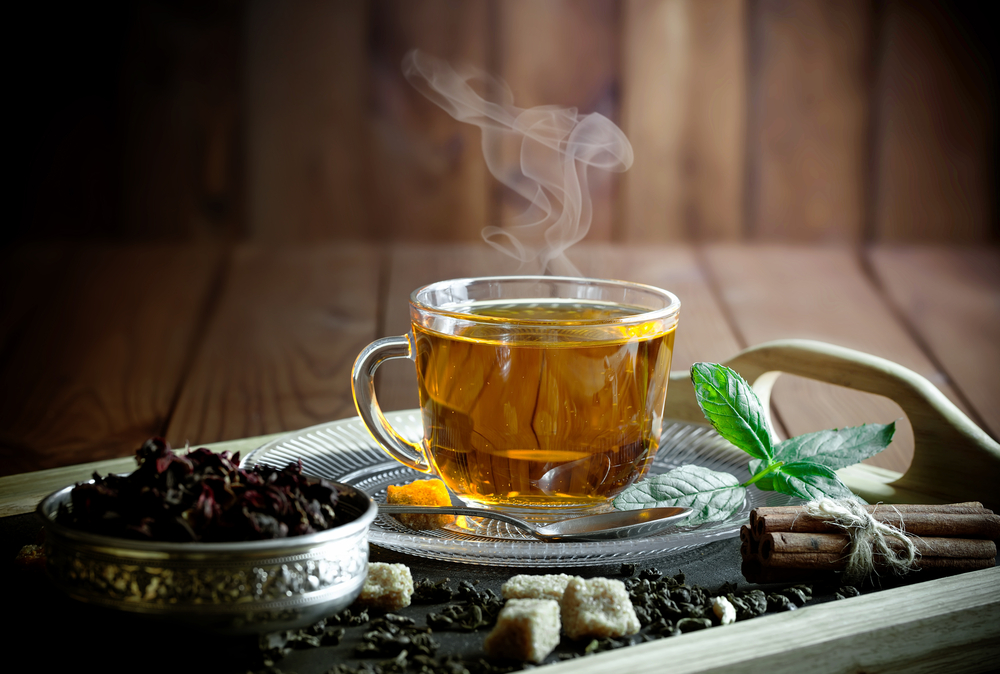 Does Assam-Coffee Bubble Tea Have Any Health Benefits?
Both Assam tea and coffee have health benefits.
Assam tea helps to:
Reduce cholesterol
Create a healthy gut.
Coffee has been known to:
Reduce the risk of type 2 diabetes
Support heart health
Aid in weight loss by altering fat storage and gut health
Since both Assam tea and coffee are high in caffeine, you may want to consume Assam-coffee bubble tea before 2 pm. Coffee and black tea may inhibit iron absorption. It's best for those with low iron to avoid these drinks at mealtimes and 2 hours before or after a meal.
Can You Substitute the Assam Black Tea for Another Type of Tea?
Assam tea works best in this recipe because the intense flavors of the tea work well with coffee. Check your local Asian grocery store if your regular store doesn't have Assam tea.
If you can't find Assam tea, substitute black tea, Thai tea, or chai tea. The spicy flavors in Thai tea and chai tea complement coffee's strong flavor. Because of their earthy tones, matcha, jasmine, green, and oolong tea don't taste as good in this recipe.
Can You Use a Milk Tea Powder?
You can use milk tea powder or milk tea mix for a quicker glass of Assam-coffee bubble tea.
Replace the brewed Assam tea (and milk, if using) with a milk tea powder like this one from Amazon. It combines Ruby tea, Assam tea, milk powder, and a sweetener packet. Alternatively, this Assam coffee milk tea replaces coffee and brewed Assam tea. The caffeine level is 20 mg of caffeine per 3.4 ounces, making the total caffeine close to 25 mg per serving.
Which Toppings Are Best in Assam-Coffee Milk Tea?
In addition to tapioca pearls, chocolate syrup, and coffee beans, try these toppings with your Assam-coffee milk tea:
Chocolate shavings
Coconut jelly
Coffee popping boba
Whipped cream
Ice cream