Have you ever considered what bubble tea would taste like in food form? This boba milk tea cake recipe retains the moistness of a boba drink and combines it with the fluffiness of a Genoise sponge cake. Top it all off with black tea mascarpone frosting and boba pearls, and you're in for a treat. 
To make this recipe, you'll need a mixer with a whisk attachment, a 6-inch round cake pan, and a rubber spatula. Set your eggs out about 30 minutes before you begin to ensure they are at room temperature.
Print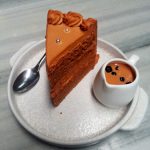 Boba Milk Tea Cake
---
Total Time:

1 hour 25 minutes

Yield:

8

–

10

Servings

1

x
Description
This recipe provides the best elements of a bubble tea drink with cake. It is light, fluffy, sweet, and infused with tea. Any type of black tea works well—Assam, oolong, or Earl Grey. You could also try other tea flavors, such as green tea or matcha, but you may need additional sweeteners.
---
Equipment
6

-inch round cake pan
Stand or handheld mixer with a whisk attachment
Rubber spatula
Parchment paper
For the Genoise Cake
2

eggs, room temperature

1/4

cup

+

1

tbsp

white sugar
Pinch of salt

1 tsp

vanilla extract

1/3

cup

of all-purpose flour

1 tsp

cornstarch

1 tbsp

milk

1 tbsp

of butter
For the Black Tea Mascarpone Cream
1/2

cup

+

3

tbsp

heavy cream

1

black tea bag

1/4

cup

mascarpone cheese

2 tbsp

white sugar
For the Tapioca Pearls
1

cup

quick-cooking tapioca pearls

4 tbsp

simple syrup
---
Instructions
Make the Genoise
Line the cake pan with parchment paper on the bottom. Do not grease the pan. Set aside.
Preheat oven to 350 degrees Fahrenheit.
Melt the butter over low heat. Set aside to cool slightly.
Combine the eggs, vanilla extract, and sugar in the mixing bowl and whisk until the mixture turns pale and the sugar is thoroughly mixed in. The mixture should be thick enough so that a tail is left behind when the whisk is removed from the batter.
Combine the flour and cornstarch and sift into a small bowl. Gently fold half of the mixture into the egg mixture. Then pour half of the melted butter around the edge of the mixture and carefully fold it in. Repeat with the rest of the flour and butter.
Pour the mixture into the prepared cake pan.
Bake for 30-35 minutes until the cake has risen and the top is golden brown. The top of the cake should spring back when lightly pressed with your finger. Do not open the oven door while baking, or the cake will not rise properly.
Remove from the oven and let cool in the cake pan. The genoise may deflate slightly while cooling. Once the cake is cooled, you may remove it from the pan.
Prepare the tapioca pearls
Cook the tapioca pearls according to the package instructions.
Drain and transfer them to a bowl.
Pour 2-4 tbsp of simple syrup over the cooked pearls and stir to combine. Set aside.
Make the Black Tea Mascarpone Cream
Heat 3 tbsp heavy cream over medium heat but do not let it boil. Once warm, remove from heat, add the black tea bag, and let steep for 5 minutes.
Discard the tea bag.
Add the mascarpone cheese and mix thoroughly.
Using a handheld mixer, combine 1/2 cup heavy cream with 2 tbsp white sugar until soft peaks form.
Add the black tea mascarpone mixture to the whipped cream and mix lightly until combined.
Assemble the cake
Remove the cake from the pan and set it on a serving plate.
Top with the black tea mascarpone cream. Encourage the cream down the sides of the cake.
Spoon the tapioca pearls on top of the cream.
Slice and serve immediately.
Notes
Eggs mix much better when at room temperature. Room temperature ingredients trap air more easily. The trapped air then expands when heated, resulting in fluffier baked goods.
Use cake flour instead of all-purpose flour and cornstarch.
Substitute vegetable oil for butter if you prefer.
Instead of simple syrup, soak the cooked tapioca pearls in 3 tbsp of brown sugar to create brown sugar boba.
Turn this cake into cupcakes:
1. Line a cupcake tin with liners.
2. Scoop batter into liners until they are 3/4 full.
3. Bake in a 350-degree oven for 20-25 minutes. Let cool.
4. Scoop out a small hole in the center of each cupcake.
5. Spoon the prepared tapioca pearls into each hole.
6. Top with frosting.
Prep Time:

25 minutes

Cook Time:

1 hour
What Does a Boba Milk Tea Cake Taste Like?
Boba milk tea cake is very sweet and light. The genoise cake base is airy and sweet. The cream frosting adds a hint of cheesecake flavor while adding more sweetness and a taste of tea. The tapioca pearls add more sweetness and chewiness. Overall, boba milk tea is a very sweet dessert with hints of tea and cheesecake.
How Many Calories Are in a Bubble Milk Tea Cake?
One slice of boba milk tea cake has around 250 calories. Most of the calories come from the cake itself. Boba milk tea cake is high in sugar and carbohydrates as well. One serving of cake has around 45 carbs. Enjoy boba milk tea cake as part of a well-balanced diet.
What is a Genoise Sponge?
Genoise is an Italian sponge made without any leavening agents. It rises from whipped eggs rather than baking soda or baking powder. Sometimes recipes call for the egg whites and egg yolks to be whipped separately, but this recipe whisks the whole egg together. Either method works well.
Genoise sponge is known for being light and fluffy. This texture complements the smooth cream frosting and chewy boba. Genoise sponge needs to climb the sides of the cake pan as it bakes. Make sure to line only the bottom of the cake pan and do not grease the sides.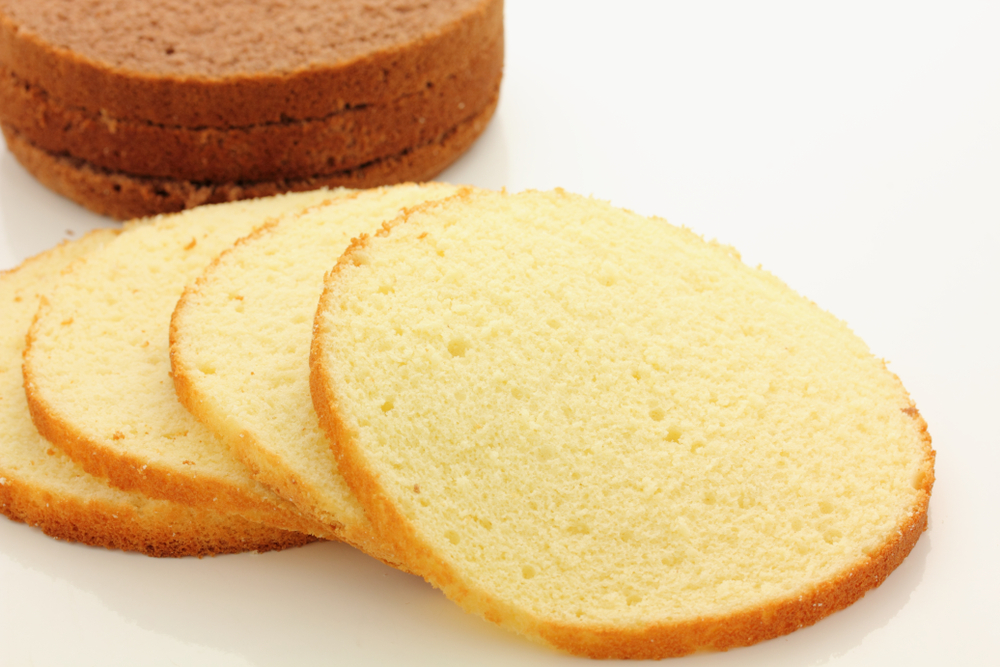 Can You Use Milke Tea Powder Instead of Black Tea Bags for the Frosting
Yes, you can easily use milk tea powder instead of black tea bags for the frosting. Heat the heavy cream as directed and add 2-3 tablespoons of milk tea powder. Mix well until the powder is completely dissolved.
If you use milk tea powder, you'll only need to add one tablespoon of sugar while blending the heavy cream in step four of making the black tea mascarpone cream in the recipe above. Milk tea powder is usually sweetened, so you can use less sugar when making the frosting. Find milk tea powder at your local Asian supermarket or online.
What Is the Difference Between a Tea Cake and a Boba Milk Tea Cake?
A traditional English teacake is a sweetened yeast bun that contains fruit. The bun is sliced in half, toasted, and topped with marmalade or jam. English teacake is usually served with tea. In the southern US, a tea cake is a dense cookie made with butter, eggs, flour, sugar, and milk.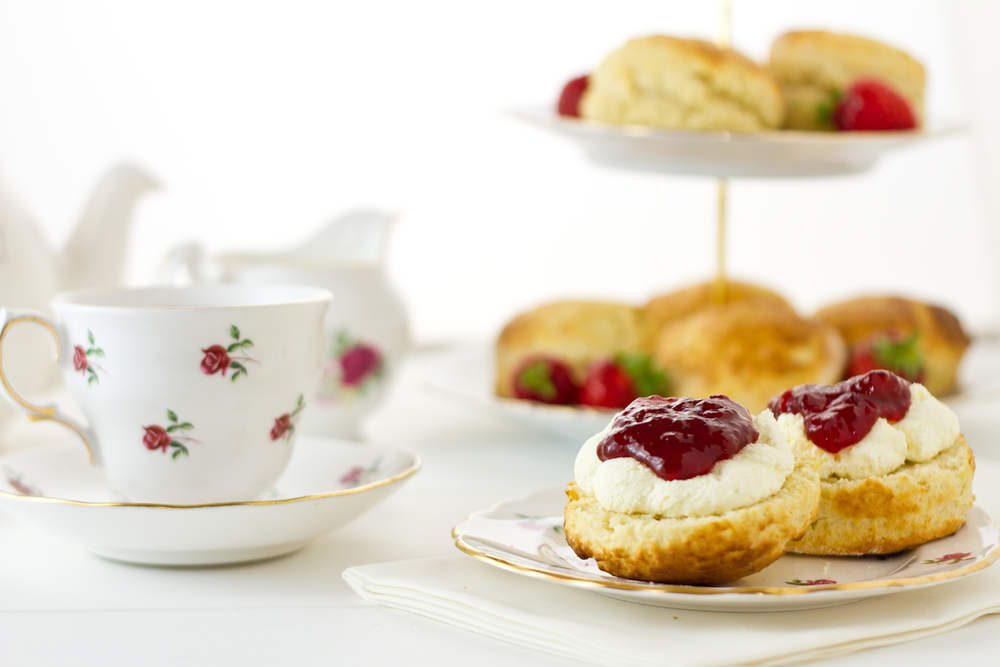 Boba milk tea cake combines elements of bubble tea with a sponge cake. Boba milk tea cake can have different types of frosting, including milk tea buttercream or cream cheese frosting. What really sets these cakes apart is that boba milk tea cake uses tea as an ingredient.
5 Garnishes for your Boba Milk Tea Cake
Try these toppings for your boba milk tea cake in addition to or instead of tapioca pearls:
Caramel syrup drizzle
Fresh fruit—raspberries, blackberries, or sliced strawberries
Ice cream—plain vanilla works well
Mochi—Japanese rice cakes
Simple syrup drizzle