Want to indulge in a drink fit for kings and queens? Revel in royal splendor with this signature Duke of New York bubble tea shot. This shot is sophisticated and deceptively easy to make, featuring mango syrup, popping boba, and a splash of tequila. 
Mango syrup, popping boba, jasmine tea, and tequila are the heart and soul of the drink. But the presentation is just as critical here, so be sure to grab some blue food coloring, salt, and lime wedges for decor and to add a salty-citrusy kick to each sip.
Print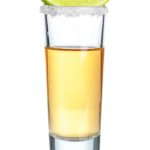 The Duke Of New York Bubble Tea Shot
---
Total Time:

7 minutes

Yield:

1

Shot

1

x
Description
This bubble tea shot transforms traditional Taiwanese boba tea into a party drink. Make a whole batch and serve these shots at your next get-together. The popping mango boba is always a hit.
---
1

teapsoon mango popping boba
A dash of mango syrup

2 tsp

brewed jasmine tea

2 tbsp

tequila

2

lime wedges
Table salt
A couple of drops of natural blue food coloring
---
Instructions
Combine the salt and blue food coloring on a plate until the salt is evenly blue.
Rub the lime wedge into the rim of the shot glass.
Dip the glass face down to salt the rim.
Pour the mango syrup first, followed by the popping boba, the jasmine tea, and finally, the tequila.
Top with a lime wedge and serve.
Notes
Black tea, matcha, or green tea can be used as an alternative tea base, but the flavor will be slightly altered. We recommend first-time drinkers try out the above recipe first.
You may add taro, tapioca balls, and other toppings instead of popping boba, but in my opinion, such toppings make a much better fit for a milk tea cocktail than an NYC shot.
Prep Time:

5 minutes

Cook Time:

2 minutes
What Does the Duke of New York Shot Taste Like?
A Duke of New York shot is dominated by sweet, salty, and fruity flavors. The liquids haven't been thoroughly mixed with intention, allowing each individual ingredient to stand out.
The alcoholic kick of the tequila adds a flavor that's easy to sip but quite noticeable. The cluster of popping boba also provides a delectable treat, adding a burst of mango-infused flavors that are fruity and sweet. Of course, the salted rim can't be forgotten, helping add a salty contrast to prevent the drink from being overly sweet.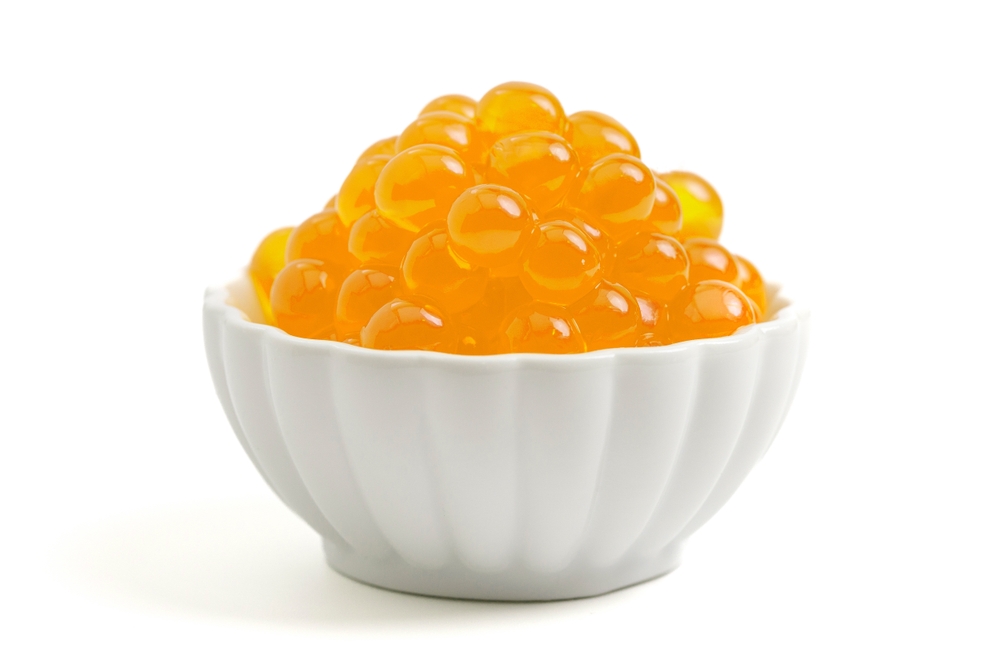 All in all, the Duke of New York is lovely, complex, and perfect to show off on social media.
Is the Duke of New York Bubble Tea Shot Strong?
The Duke of New York Shot is milder than the average shot, using only 2 tablespoons of tequila. In comparison, a standard shot uses 3 tablespoons of tequila.
While you'll get slightly less buzzed with this drink than with a usual tequila shot, the intriguing flavors will make it difficult to have just one.
Does This Shot Have Caffeine?
The Duke of New York shot has virtually no caffeine. Jasmine tea is the tea base for this shot, and it is considered to be one of the least-caffeinated teas out there, with just 1 mg of caffeine for every 10 mL.
This recipe uses only 10 mL of Jasmine tea, meaning you only consume 1 mg of caffeine per shot. In comparison, a cup of black coffee contains up to 100 mg of caffeine.
Is It Okay to Mix Alcohol and Caffeine?
Caffeine can hide the depressive effects of alcohol, making drinkers feel more alert than they would otherwise. As a result, people may consume more alcohol and risk being more inebriated.
However, this is only a problem if alcohol and caffeine are consumed in large quantities. The risk of engaging in alcohol-attributable harmful activities is relatively low with a shot.
Can You Make This Into a Cocktail Instead of a Shot?
Yes, you can make a mango bubble tea cocktail if you want to indulge in your drink for longer.
Add 3.5 ounces of lemonade, 2 ounces of passionfruit or lychee juice, and about 2 more ounces of brewed jasmine tea to the mix. You can also include some sweeteners like maple syrup or brown sugar syrup to enhance the sweetness profile even more. If you want to cut through the drink's acidity, top it with whipped cream.
You can also increase the quantity of tequila to your desired amount (about 2x to 3x more is feasible). The choice is yours!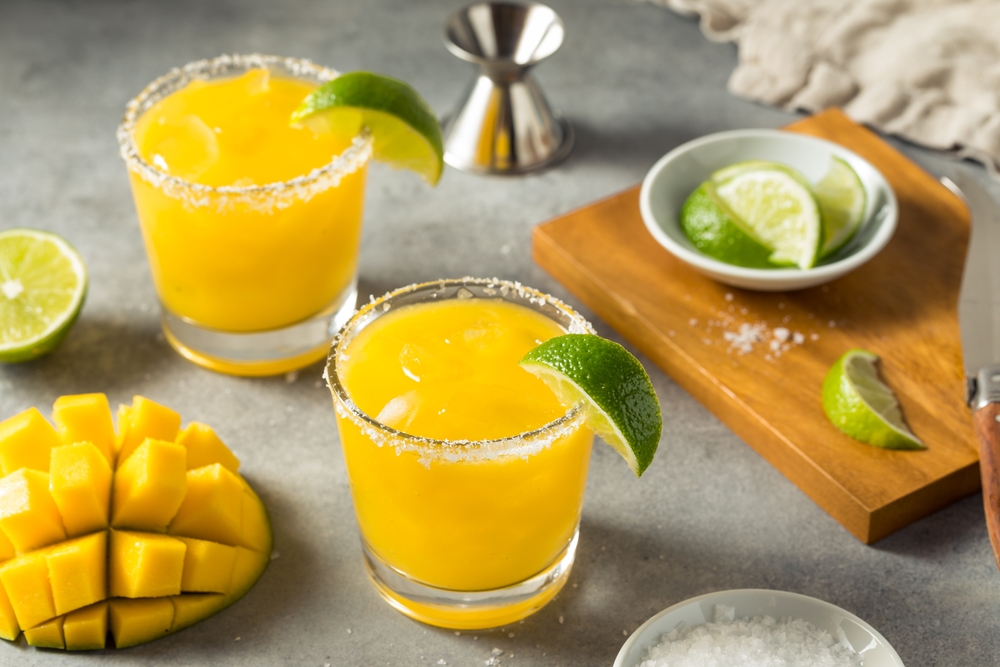 Where Can You Buy This Boba Shot?
Bubbleology in East Village, New York City, offers this regal boba shot in their bubble tea shop. The good news is that the boba store's bubble tea shot and the recipe above are almost near-identical. This means you can enjoy store-quality cocktails in the comfort of your own home with this recipe.