Wintermelon milk tea is a refreshing boba beverage with grassy, sweet, and vegetal undertones. This beverage is perfect for those looking for a mildly sweet boba drink. If you want to make one yourself, we've prepared a wintermelon milk tea recipe to keep your taste buds happy.
Wintermelon milk tea is a refreshing drink that's perfect on a hot day. On top of its addictive sweetness, the wintermelon fruit is jam-packed with health benefits and antioxidants.
Print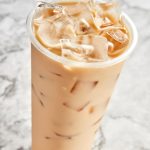 Wintermelon Milk Tea
---
Total Time:

25 minutes

Yield:

1

1

x
Description
Enjoy the unique and subtle flavor of wintermelon in this simple milk tea recipe. Make it a bubble tea with the addition of tapioca pearls or a fruity topping.
---
6

ounces

water

1

black tea bag

3

scoops wintermelon milk tea powder

1

cup

dairy (milk or cream)

1/4

cup

brown sugar tapioca pearls
ice cubes
---
Instructions
Boil the water. Add the black tea bag and allow it to steep for approximately 5 minutes. Set the tea aside to cool.
Cook the tapioca pearls according to the package instructions.
Pour the black tea into a shaker. If you don't have a shaker, use a mason jar.
Add 3 scoops of wintermelon milk tea powder.
Add your choice of dairy to the mixture.
Shake until the powder is fully dissolved.
Put the boba pearls at the bottom of the serving glass, followed by ice cubes.
When fully combined, pour the drink mixture into a serving cup and enjoy!
Notes
If you want a stronger melon flavor, add one or two more scoops of powder, but remember that this will also make your drink sweeter. Additionally, you can enhance the sweetness of this drink by adding honey and brown sugar syrup or another sweetener, but the recipe above is already fairly sweet.
When made the traditional Chinese way, from fresh fruit, many recipes use rock sugar to make the fruit syrup. Rock sugar is diluted with water and is less sweet than traditional white sugar.
You can use creamer or dairy substitutes like almond or soy milk. Additionally, you can switch out black tea with jasmine tea leaves or green tea.
If you prefer to use homemade tapioca pearls, check out this recipe.
Prep Time:

5 minutes

Cook Time:

20 minutes
What Is Wintermelon?
Wintermelon, Benincasa hispida, is an Asian fruit that grows across China, Japan, and other parts of east Asia. It has a dark green outer shell and is oblong— similar to a zucchini. It is part of the gourd family and is also known as the white gourd, ash gourd, or wax gourd. This fruit has white flesh and is often used in savory dishes such as soups and stews.
The reason it's called wintermelon can be traced to its long shelf life. Wintermelons can last for several months without refrigeration, making them the perfect ingredient to have on hand during the colder months.
The nutrition profile of this fruit is quite extensive as well. Wintermelon mainly contains water and carbohydrates. It's also a good source of vitamins A and C, fiber, potassium, and magnesium. This makes it an excellent fruit for boba lovers to add to their diet to improve their overall health.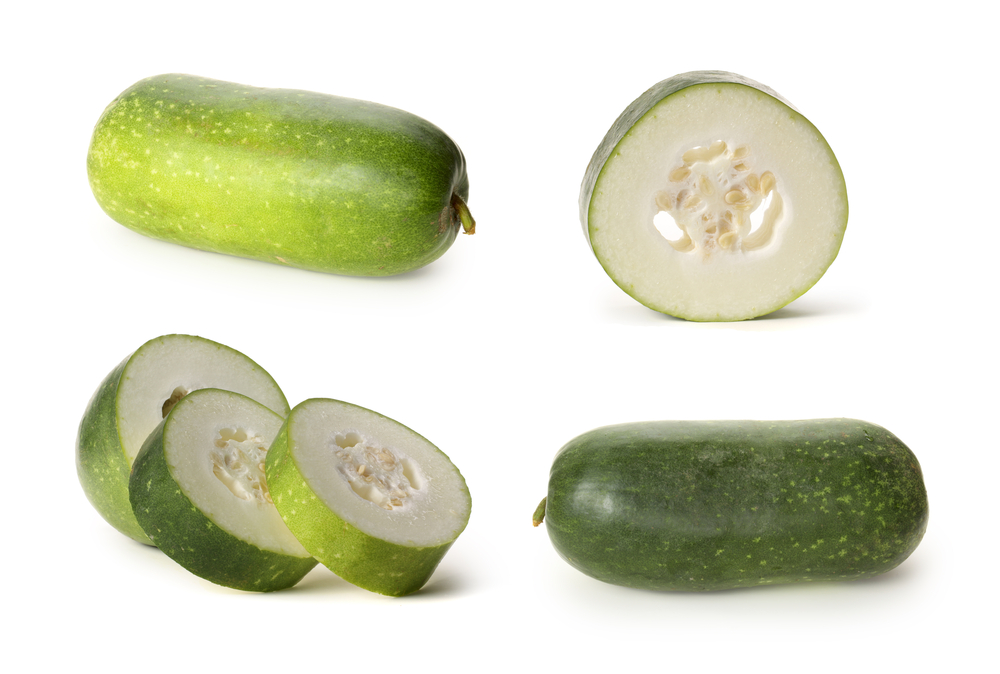 What Does Wintermelon Tea Taste Like?
Wintermelon tea tastes like a cross between watermelon and cucumber. It's refreshing, and the flavor is relatively mild with vegetal undertones. The sweetness of this boba drink comes from the natural sugars found in the wintermelon fruit, particularly in its unripened state.
When combined with black tea and milk, the result is a sweet, creamy, and slightly grassy beverage. The tapioca pearls add a chewy texture that completes the drink.
For a slightly sweeter base, try oolong tea. For an earthy flavor, matcha tea is a great substitute.
What Color Is Wintermelon Tea?
Wintermelon tea is light yellow. Some variants may be slightly darker depending on the tea base and other ingredients used. Wintermelon tea can also take on an ashy or pale brown hue.
Can You Make Wintermelon Milk Tea With Fresh Fruit?
Yes! You can use fresh wintermelon to make wintermelon milk tea. The steps are similar to the recipe above, with a few modifications.
Instead of using powder, you'll need to deseed the fruit and cut it into cubes. Then, cook it together with salt and sugar. Once the fruit has broken down, strain it, extract the wintermelon syrup, and add it to your milk tea. From there, follow the steps above.
How Many Calories Are in Wintermelon Bubble Tea?
A standard 16-ounce serving of wintermelon milk tea has 317 kcal. For a person whose daily calorie intake is 2,000, a serving of wintermelon bubble tea accounts for about 15% of their daily calorie intake.