Combining a smoothie and a bubble tea might sound crazy, but it's delicious! This recipe gives you a dose of fruits and a burst of energy. You can use fresh or frozen berries and customize the toppings to your liking.
Thick and sweet, this mixed berry boba smoothie is easy to make. You'll need a blender, tea, popping boba, and your favorite berries. Adding sweetener is optional.
Print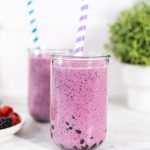 Mixed Berry Boba Smoothie Recipe
---
Description
Get your daily dose of caffeine and fruit in one delicious drink. This boba smoothie is a quick and easy option for breakfast or an afternoon snack.
---
2

cups

mixed frozen berries

1

cup

water

1

tea bag of jasmine green tea

1

cup

popping boba—coconut, mango, passionfruit, or flavor of choice

1 tablespoon

honey or sweetener of choice (optional)

1/2

cup

of milk (optional)
---
Instructions
Bring 1 cup of water to a boil in a medium saucepan. Remove from heat and add the tea bag.
Let steep for 3-5 minutes. Discard the tea bag. Set the brewed tea aside to come to room temperature.
Place the fruit in a blender. Add milk if using. Add honey if you prefer additional sweetness.
Blend until the mixture starts to break down—about 30 seconds.
Add the cooled tea and blend for another 2-3 minutes until the mixture becomes smooth and creamy.
Place 1/2 cup of popping boba into the bottom of each serving glass.
Pour 1/2 of the fruit-tea mixture into each glass.
Serve with a boba straw, and enjoy!
Notes
Use any berries you prefer; just make the total amount of berries 2 cups.
Add milk to create a rich, creamy bubble tea smoothie. Use any kind of milk, including oat milk, almond milk, soy milk, or dairy milk.
Prep Time:

5 minutes

Cook Time:

15 minutes
What Does a Mixed Berry Bubble Tea Smoothie Taste Like?
Mixed berry bubble tea tastes like a fruit smoothie with floral hints from the jasmine tea. Raspberries and strawberries combine to produce a light fruit flavor, slightly tart but refreshing and light. The popping boba adds a bit of additional fruitiness, depending on the flavor of the pearls.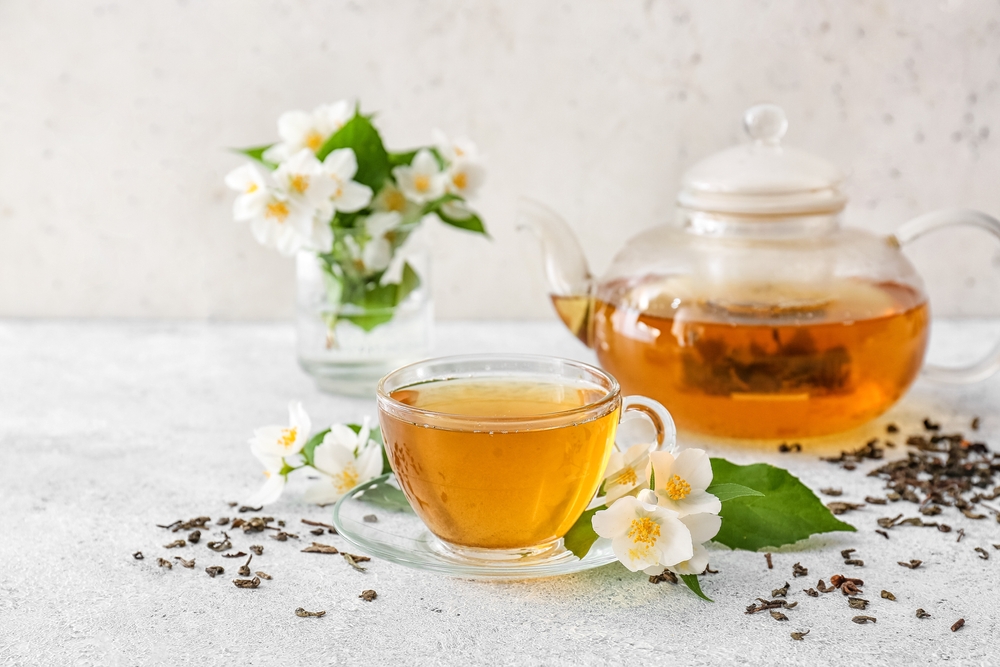 How Much Caffeine Is in This Bubble Tea Recipe?
Made with jasmine tea, this mixed berry bubble tea has between 15 and 60 mg of caffeine per cup.
Tea leaves produce more caffeine when brewed in boiling water, for long periods, and when the leaves are small. To reduce the amount of caffeine per serving, use green tea or fruit tea. Also, finish caffeinated drinks before 2 pm to ensure sleep isn't interrupted.
Can You Use a Different Type of Tea?
You can use almost any type of tea in this recipe. Green tea, jasmine tea, and fruit tea work well. Matcha and white tea also complement the fruit flavors.
Using a different type of tea will change the amount of caffeine per serving. If you use green tea, expect about 28 mg per serving. Black tea yields about 48 mg per serving. Matcha produces more caffeine, with about 72 mg per serving.
Can You Use Fresh Fruit?
You can use fresh fruit to make mixed berry bubble tea. When raspberries and strawberries are in season, they add juicy, intense flavor to smoothies—there's nothing like fresh berries! Add the same amount of fresh fruit called for in the recipe, but you may want to add 8-12 ice cubes. Fresh fruit blends into a thinner mixture than frozen, so you'll need to use ice to compensate.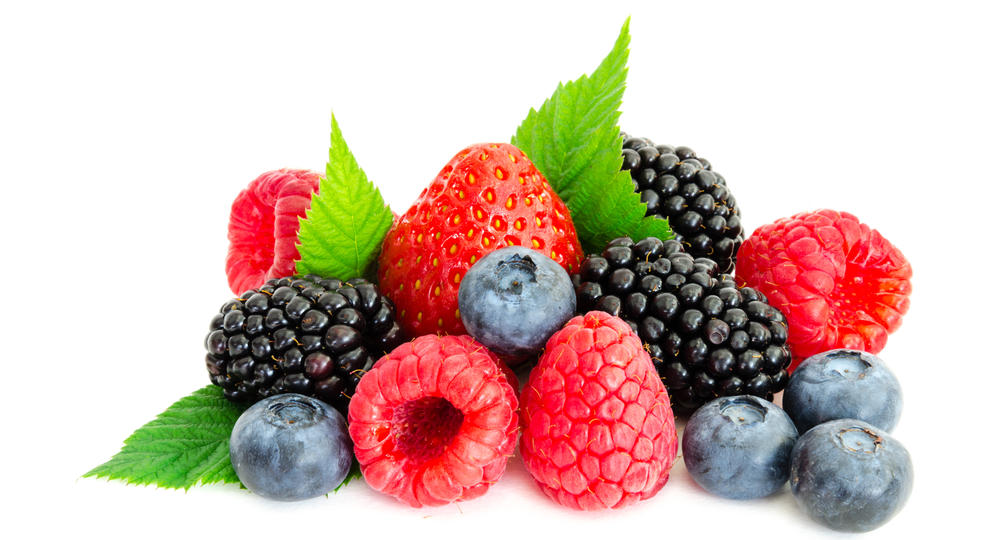 Is a Mixed Berry Bubble Tea Smoothie Healthy?
Both fresh and frozen fruit offer many health benefits. The health benefits will differ depending on which fruits you use in your boba smoothie.
The other ingredients, honey and popping boba, offer fewer health benefits. Honey contains some carbohydrates—17 grams of net carbs per tablespoon—but offers anti-microbial benefits. Local honey can also help reduce allergies. Popping boba is high in sugar and is the least healthy ingredient in this mixed berry boba.
Which Toppings Are Best in Mixed Berry Bubble Tea?
Mixed berry bubble tea works best with lighter toppings. If you prefer traditional boba, you can use tapioca balls. However, instead of traditional brown sugar tapioca pearls, you may want to soak the chewy pearls in fruit puree.
Other great options include the following: