Mint chocolate whip bubble tea is a chocolatey indulgence, sure to satiate your chocolate cravings. All you need is tea, milk, chocolate, and tapioca pearls, and you can make this delicious bubble tea at home.
This bubble tea is a take on the traditional mint chocolate chip flavors. However, instead of only using chocolate, this recipe also includes hazelnuts. Hazelnut spread adds an earthy and warm flavor to this decadent drink.
Print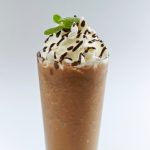 Mint Chocolate Whip Bubble Tea
---
Total Time:

20 minutes

Yield:

1

1

x
Description
This bubble tea is perfect for an afternoon treat. It does require some extra equipment—a blender and a shaker jar—but this chocolate mint boba is still quick to put together.
---
1

cup

water

1

jasmine tea bag

1/2

cup

milk

4 tbsp

chocolate hazelnut spread

3

–

4

mint leaves (or

2

–

3

drops of peppermint extract)

1/4

cup

quick-cooking tapioca pearls

2 tbsp

brown sugar
whipped cream
ice cubes
---
Instructions
Bring 1 cup of water to a boil. Add the tea bag and remove the water from heat. Let steep for 3-4 minutes. Be careful not to over-steep, or the tea will be bitter.
Cook the tapioca pearls according to the package directions. Drain.
Sprinkle the pearls with 2 tbsp brown sugar and stir to combine. You may want to add 2-3 tbsp water, so the brown sugar dissolves and makes a syrup.
Set the tapioca pearls aside to cool.
Combine the brewed tea, milk, peppermint extract or mint leaves, and hazelnut spread in a blender. Blend for 1-2 minutes until the mixture becomes smooth and frothy.
Fill a cocktail shaker (or quart mason jar with a lid) with a handful of ice. Pour the blended mixture into the shaker, put the lid on, and shake!
Place the tapioca pearls into the bottom of a large serving glass. Pour the shaker contents over top.
Finish the bubble tea with whipped cream and a boba straw. Enjoy!
Notes
If you use peppermint extract instead of mint leaves, remember that peppermint extract is more concentrated than fresh mint leaves, so err on the side of caution. You can always add another drop of extract, but you can't take it out!
For an intense mint flavor, create mint syrup for the tapioca pearls: Combine 1/2 tsp of peppermint extract, 1/2 cup water, and 1/2 cup sugar. Heat until the sugar is dissolved, stirring frequently. Allow the tapioca pearls to sit in the mint syrup for at least ten minutes before serving. Use this mint syrup in place of the brown sugar called for in the recipe above. Store extra syrup in the fridge for about a week.
Line the serving glass with chocolate syrup for a striped bubble tea.
If you'd like a bubble tea milkshake dessert, add two scoops of ice cream to the blender as you blend the other ingredients. Vanilla, chocolate, mint, or hazelnut ice cream would be a delicious addition.
Prep Time:

5 minutes

Cook Time:

15 minutes
What Does Mint Chocolate Whip Bubble Tea Taste Like?
Mint chocolate whip bubble tea tastes like a chocolate-mint indulgence. The mint and the chocolate are the stars of this bubble tea, creating a drink that tastes similar to a mint chocolate chip dessert.
If you prefer, you can substitute your favorite candy bar for the hazelnut spread. You can also use both chocolate syrup and hazelnut spread for a richer mint chocolate whip boba.
Does Mint Chocolate Whip Boba Tea Have Caffeine?
Mint chocolate whip boba tea usually has caffeine. If you use jasmine tea as suggested, your serving of boba tea will have between 5 and 20 mg of caffeine. If you prefer caffeine-free boba, use an herbal mint tea or hot chocolate.
If you don't have jasmine tea on hand, black tea is an easy substitute, but it will create a slightly more bitter tea. However, with the addition of chocolate and hazelnut, that shouldn't be an issue. Consider using matcha or chai as a base to explore new flavor combinations.
You could also use espresso or brewed iced coffee for a different boba creation. Using coffee in your boba would raise the caffeine level to between 60 and 80 mg, depending on the type of coffee and brewing process.
Can You Use Spearmint or Peppermint Leaves Instead of Mint?
Mint is a blend of peppermint and spearmint. Peppermint has the most potent menthol flavor, while spearmint is light and sweet.
If you prefer a mellow mint flavor, you can substitute spearmint for the mint leaves in this recipe. Use the same number of leaves that the recipe calls for. If you discover the spearmint flavor is too light, add another leaf or two. If you use peppermint leaves, start with only two.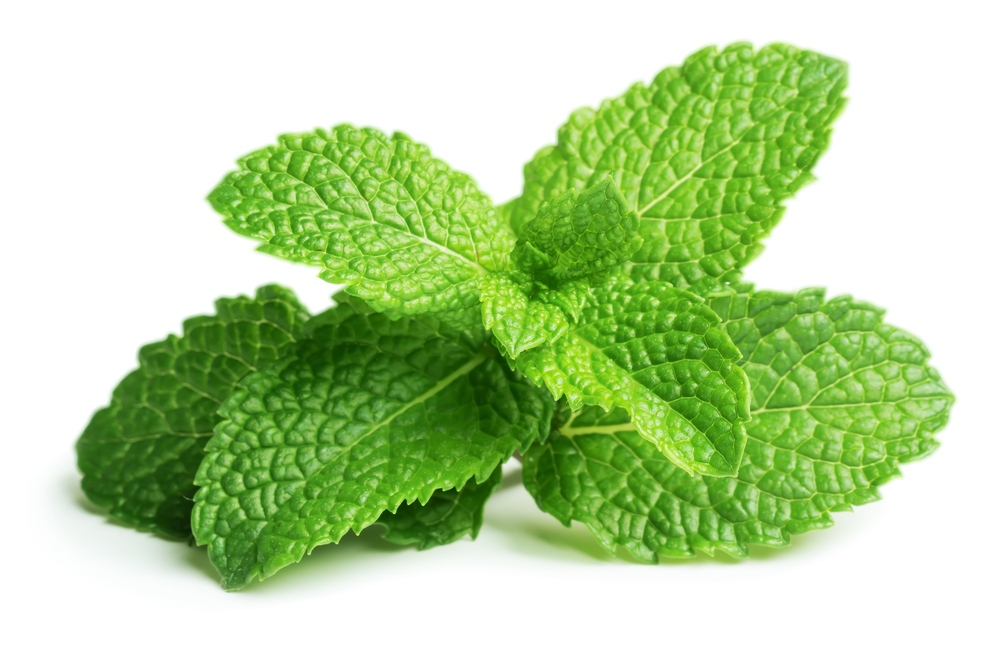 You can use spearmint, mint, or peppermint extract if you prefer. You can usually find these extracts in the grocery store. Start by using the same number of drops the recipe calls for, though you may want to add one to two more drops after a taste test.
Is Mint Chocolate Whip Better Hot or Cold?
The answer depends on your preferences. Mint chocolate boba is usually served cold, so the toppings and ingredients don't melt.
However, if you prefer warm drinks, serve your mint chocolate boba without ice. Instead of shaking the drink with ice in step number six, you may want to bring it to a boil again. On a chilly afternoon, a warm mint chocolate whip boba is a delicious indulgence—especially if you make it with hot chocolate!
Which Toppings Are Best With Mint Chocolate Milk Tea?
Mint chocolate milk tea tastes great with many different toppings. Use your imagination and pick your favorites.
Brownie pieces (cut small enough to fit through a boba straw)
Candy bar chopped into small pieces (choose your favorite)
Caramel syrup
Chocolate chips
Chocolate mint candies
Chocolate shavings—white chocolate, milk chocolate, or dark chocolate
Chocolate sprinkles
Crushed sandwich cookies (like Oreos)
Hazelnut syrup