Vanilla chai milk tea is a soothing, sweet drink with mass appeal. It boasts an overall complexity of flavors with exotic spices, milk, chai tea, and vanilla extract. Read on to learn more about how to make coffee shop-quality hot vanilla chai milk tea at home!
This hot vanilla chai recipe showcases the bold flavors of the tea while still maintaining its easy-to-drink consistency by adding just the right amount of vanilla and sweeteners. Here's how to whip up a warm cup of hot vanilla chai milk tea in under 20 minutes.
Print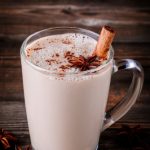 Vanilla Chai Milk Tea
---
Total Time:

20 minutes

Yield:

1

1

x
Description
This recipe combines unique spices with a sweet and creamy base. It's an elevated chai tea that is delicious in any climate. You can enjoy this as a hot or iced tea.
---
1

cup

whole milk

1

chai tea bag

2 tbsp

brown sugar

1/2 tsp

vanilla

1/4 tsp

ground cinnamon

1/8 tsp

ground cloves

1/8 tsp

ground nutmeg
---
Instructions
Steam the milk and sugar in a small saucepan on low to medium heat- at about 130 degrees Fahrenheit.
Turn off the heat and add the chai tea bag. Let it steep for 5 minutes, then carefully squeeze the tea bag to extract all the flavor.
Pour the remaining ingredients (vanilla, cinnamon, cloves, and nutmeg) into the mixture and stir thoroughly with a whisk.
Pour in a serving cup and enjoy!
Notes
If you don't have the above ingredients, you can substitute the milk base and soluble sweetener with something you already have at home. Dairy milk can be replaced with oat, skim, coconut, or almond milk. You can substitute brown sugar with any sweetener, such as coconut sugar, honey, or maple syrup.
This recipe is made with powdered spices, but if you prefer to use whole fresh spices, add them to the milk while the tea is steeping. You may want to strain the tea before drinking it. Consider adding a dash of cayenne or black pepper for a spicy kick.
If you're looking for an extra caffeine kick, add an espresso shot to make it a dirty chai latte. This makes it a great breakfast drink to give you a jolt of energy.
Prep Time:

5 minutes

Cook Time:

15 minutes
What Does Vanilla Chai Milk Tea Taste Like?
Vanilla chai milk tea is spicy, earthy, creamy, and floral. The tea and spices infuse the drink with a warm aroma that is earthy, creamy, and nutty. The creamy sweetness of the milk provides a smooth finish to the drink.
While a "vanilla" drink may give off the impression that this milk tea is ordinary and one-note, that can't be further from the truth. The ingredients blend to create a balanced, sweet, fragrant drink.
Is Vanilla Chai Tea Healthy?
Not only is vanilla chai tea delicious, but it's also good for your health. Vanilla chai tea is rich in cancer-fighting antioxidants called theaflavins and catechins. These antioxidants target and eliminate harmful free radicals in the body and protect the body from oxidative stress.
The nutritional breakdown of chai tea is also noteworthy. Spiced chai tea has 0 calories, 0 carbohydrates, 0 grams of saturated fat, and 0 grams of sugar. This makes it a great drink to sip on when you're looking for sugar-free alternatives to your usual beverages.
The nutritional information changes depending on how much sugar, vanilla, and dairy you add. In our recipe, we add the following:
| | | | |
| --- | --- | --- | --- |
| Ingredient | Calories | Carbohydrates | Total fat |
| Two tablespoons of brown sugar | 100 | 24 g | 0 g |
| Half a teaspoon of vanilla | 6 | less than 1 g | 0 g |
| One cup of whole milk | 149 | 11.8 g | 8 g |
7 Health Benefits of Chai Tea
Chai tea has been enjoyed for centuries in parts of Asia because of its delectable taste and its purported medicinal properties.
Here are some of the benefits of drinking chai tea:
Lowers your blood sugar levels
Lowers your blood pressure levels
Improves your brain health
Reduces harmful cholesterol
Rich in skin-healthy minerals like potassium and zinc
Soothes headaches and nausea
Reduces muscle pain
The cinnamon in chai tea makes it one of the best teas for controlling blood sugar levels. Cinnamon is a crucial contributor to the reduction of insulin in the body.
If you want to get the full benefits of chai tea in your vanilla latte, you can leave the drink unsweetened and use a dairy-free milk base instead. This way, you can still reap the health benefits of chai tea without diluting it with excessive sweeteners.
Can You Make This Recipe With Fresh Chai Spices Instead of a Tea Bag?
Yes, you can. Cardamom, ginger, and cinnamon are the main chai spices used to make traditional masala chai. Simmer the spices in the steamed milk and strain the mixture with a fine mesh strainer once you pour it into the serving cup.
Add bits of star anise, nutmeg, and clove to the mixture to make it even more decadent. This will give you that extra flavor boost for your vanilla chai milk tea.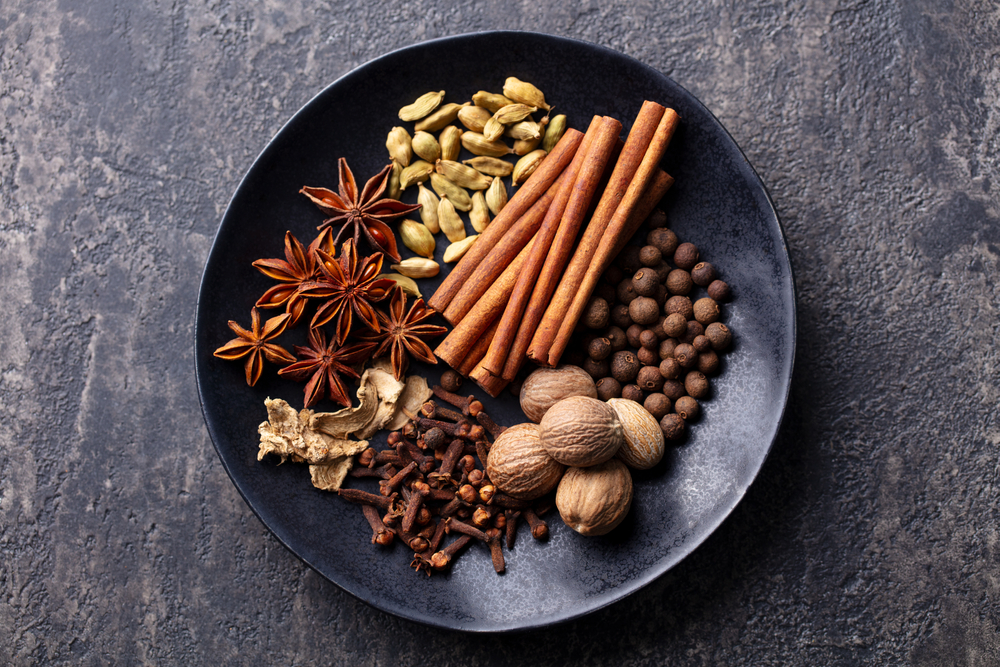 How to Make an Iced Vanilla Chai Milk Tea
If you already know how to make hot vanilla chai milk tea, making an iced version is straightforward.
Mix the ingredients as usual, but instead of pouring the steamed mixture into the serving cup, chill it in the fridge for about two hours before pouring it into a glass with ice cubes. You can steep the tea and hot water and then refrigerate it, or put the tea bag in cold water and leave it steep for longer to intensify the tea's flavor.
What Does "Chai" Mean in English?
The word "chai" is the Hindi word for "tea." However, they weren't the first ones to use the word. The Hindus got the word Chai from the Chinese word "cha," which also means "tea."
In the English-speaking world, "chai" and "masala chai" are often used interchangeably to refer to the renowned fragrant and spiced tea made from black tea bags.