While most boba drinkers enjoy their boba tea iced, there's a minority who prefer steamy hot boba tea. This recipe from Boba Buddha is tailor-made to entrance boba enthusiasts with a delicate and rich boba flavor.
Boba Buddha's hot milk tea with boba pearls provides a unique spin to the traditional iced boba beverage since it's served piping hot! This bubble tea recipe is made with traditional milk tea and brown-sugar boba pearls, giving it a delightful, sweet, and rich flavor.
Print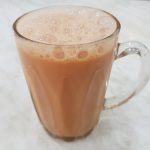 Hot Boba Tea
---
Total Time:

12 minutes

Yield:

2

1

x
Description
This hot boba tea can easily replace your afternoon coffee. It contains about half the caffeine of a typical cup of coffee, and the tapioca pearls provide a filling snack that will keep you satiated until dinner time.
---
1

black tea bag (or

1 tsp

loose-leaf black tea)

3/4

cup

water

3/4

cup

whole milk

1/2

cup

quick-cooking brown sugar tapioca pearls

3 tbsp

simple syrup or other sweetener
---
Instructions
Cook the tapioca pearls according to the package instructions.
Bring the water to a boil. Take it off the heat and steep the tea for 5 minutes.
Heat the milk in a medium saucepan, but don't wait for it to boil.
Pour the black tea into a shaking cup and add the steamed milk. Shake until thoroughly mixed.
Add the simple syrup or sweetener. Feel free to adjust to taste.
Divide the chewy boba pearls into each cup. Then add the milk tea mixture on top.
Notes
While black tea offers the richest flavor, you're free to switch teas depending on your preference. Vanilla chai, Assam, matcha, Earl Grey, oolong, and even green tea are suitable alternatives in this bubble tea recipe.
You can also use any milk or creamer you prefer. Oat and whole milk create the creamiest milk tea, but skim, soy or almond will also create a delicious beverage.
Prep Time:

2 minutes

Cook Time:

10 minutes
Is Boba Supposed to Be Served Hot or Cold?
Boba tea is typically served as an iced beverage. In most boba shop chains, for instance, you'll often see their best-selling drinks are only offered iced.
However, that doesn't mean hot boba tea is less appealing. Many boba enthusiasts prefer hot boba tea during winter months. The warmth of the beverage also accentuates some of the flavors that might get lost in an iced boba tea, Chai tea being one of them.
So to answer the question, it's up to you! If you enjoy cold drinks, go for iced boba tea from your local bubble tea shop. Hot boba tea is an excellent option if you prefer something warm and cozy.
What Is the Difference Between Hot Boba and Cold Boba?
The main distinction between hot boba and cold boba is the temperature. Hot boba tea will leave you with a warm feeling all over, while cold boba will help to cool you down.
That said, cold boba is the superior option for topping availability. The heat of hot boba tea might cause some of the toppings to melt, affecting both the taste and texture.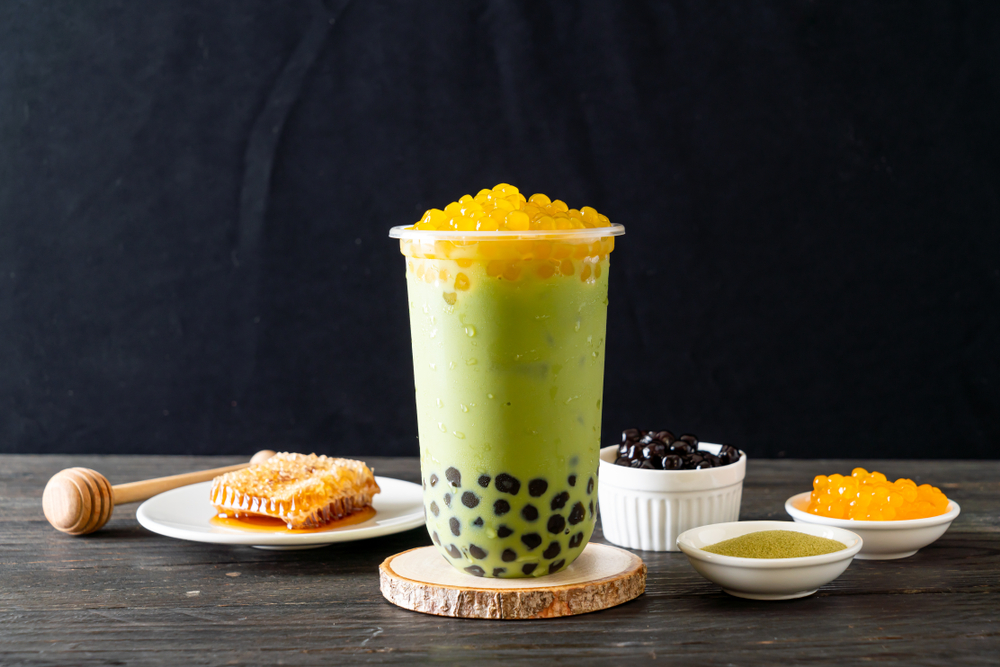 Are There Advantages to Drinking Hot Milk Tea?
Hot milk tea and cold milk tea, if made with the same ingredients, generally offer the same benefits in terms of nutrition.
The primary difference in drinking these two beverages lies in the temperature. Drinking something hot can be a great way to keep you warm when your surroundings are cold.
However, your body may react differently when it consumes hot milk over cold milk. For instance, hot milk can help ward off symptoms of bloating and promote better sleep. This makes hot milk tea an ideal beverage to drink before bedtime.
Can All Bubble Tea Flavors Be Served Hot?
Most boba tea flavors can be enjoyed hot. However, the availability of hot boba will depend on your local boba tea house as it's not the most requested option.
All cold and natural milk tea flavors require the tea base to cool down before adding the toppings. If you want to serve your beverage hot instead, use steamed milk instead of milk straight from the fridge, skip the cooling process, and add the toppings while the tea base is still hot.
The only exception to this rule would be naturally-made fruit boba tea. Some fruits, like strawberries and mangoes, don't react well to heat and may lose their flavor when heated.
Which Toppings Can You Have in Hot Boba Milk Tea?
Most iced boba tea toppings work equally well in hot boba milk tea.
These ingredients are some of the ones you can add to your hot drinks tea without any worries:
Tapioca pearls
Sago
Taro balls
Chia seeds
Some bubble tea toppings, such as crushed oreo and popping boba, don't work as well in hot bubble tea because the heat may affect their texture.