Who doesn't love the warm, indulgent, rich flavor of hazelnut spread? In this hazelnut milk tea recipe, the sweetness is slightly toned down with black tea and cream, and you get hints of spice and honey. If you're a Nutella fan, there's no doubt that you'll love this sweet, nutty milk tea.
Our recipe uses Nutella; however, you can make this milk tea recipe with any brand of hazelnut spread. Adding all the ingredients to the blender creates an ideal texture and a light, bubbly tea. If you don't have a blender, you could also achieve this texture with a whisk.
Print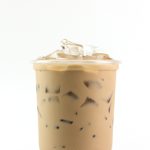 Hazelnut Milk Tea
---
Total Time:

12 minutes

Yield:

2

Servings

1

x
Description
Hazelnut spread gives this recipe a sweet and nutty flavor that is deliciously rich. It is a great mid-day sweet treat. Because it has caffeine, I don't recommend it for nighttime.
---
2

cups

water

2

black tea bags

4 tbsp

Nutella spread (or your choice of hazelnut spread)

1

cup

heavy cream

5 tbsp

honey
Ice
---
Instructions
Bring the water to a boil. Add the tea bags, Nutella, honey, and heavy cream. Mix and simmer for 3 minutes. Discard the tea bags.
Pour the tea blend into a blender with a couple of ice cubes and blend until smooth.
Strain and serve over ice. Enjoy!
Notes
This recipe is for milk tea, but if you want to create a bubble milk tea, add some toppings. I recommend brown sugar tapioca pearls, egg pudding, coconut jelly, rainbow jelly, coffee jelly, honey boba, or fresh fruit.
You can also try this recipe with different types of tea, such as Assam, oolong, or matcha tea. This will change the flavors slightly, but the end result will be nearly identical.
If you want to make this recipe with non-dairy milk, you can use almond or coconut milk, though this will change the consistency and will be less creamy.
Make this a hot tea. In step number two, don't add ice cubes to the blender. Instead, blend the ingredients and pour them back into a saucepan to heat for a few minutes.
Prep Time:

2 minutes

Cook Time:

10 minutes
What Does Hazelnut Milk Tea Taste Like?
Hazelnuts have a sweet and nutty taste. Paired with the milkiness of the creamer and the earthy, bitter tones of the tea, this drink is deliciously creamy and not overly sweet. The honey adds a depth of sweetness, but it isn't overpowering.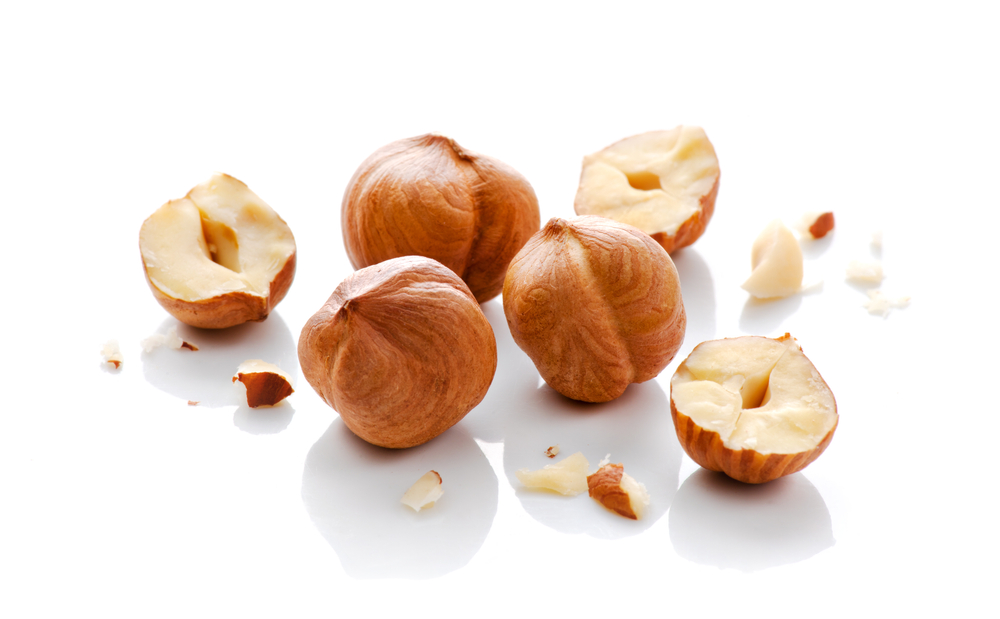 How Much Caffeine Is in Hazelnut Milk Tea?
The average cup of black tea contains around 47 mg of caffeine. That being said, the caffeine content depends on how long you steep the tea bags. This recipe calls for you to steep the tea bags for 3 minutes, so there may be less caffeine than 47 mg.
Many factors affect the amount of caffeine released into your tea—the size of the leaves, the water's temperature, the tea's quality, when it was harvested, and more.
How Many Calories Are in Hazelnut Milk Tea?
There are about 686 calories and 76 carbs in one serving of hazelnut milk tea. Keep in mind that adding toppings or switching out any of the ingredients will change this number.
To lower the calorie count, use a sugar-free hazelnut spread and almond milk instead of heavy cream. Instead of honey, you could use stevia, coconut sugar, or monk fruit sweetener. Finally, avoid adding toppings. Boba milk teas are notoriously high in calories and carbohydrates.
Does Hazelnut Milk Tea Have Any Health Benefits?
Other than the antioxidant properties in the black tea and the calcium in the creamer, there aren't many other health benefits in this drink.
However, because it is sweetened with honey, there is a lower level of processed sugar than if you used brown sugar or white sugar simple syrup to sweeten it.
Honey is also said to:
Help with anxiety
Have antibacterial properties
Decrease inflammation
Reduce ulcers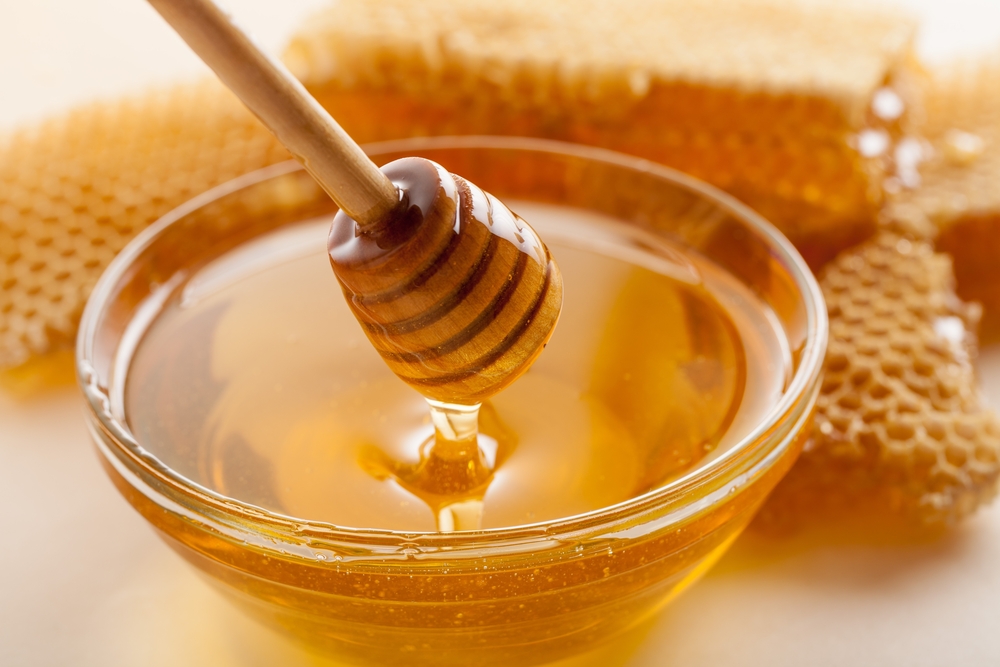 Can You Use Fresh Hazelnut Milk Instead of Hazelnut Spread?
You can use fresh hazelnut milk instead of hazelnut spread, though this might change the flavor. Because Nutella (or whichever hazelnut spread you choose) is thick and rich, if you use hazelnut milk instead, the flavor may not be as rich or sweet, and the drink's consistency will be thinner.