What do you get when you cross the citrus of lemon with the tartness of blackberries? A summer beverage that's sure to get you energized and refreshed, of course! This homemade  blackberry bubble tea will quickly become your new go-to recipe.
This fruity drink is a hit among those who enjoy a unique twist to their usual refreshments. In particular, this original blackberry lemonade bubble tea recipe fuses blackberries and lemonade in a boba-filled concoction. The flavor profile is a complex blend of the two fruits—tart, sweet, and subtly acidic.
Print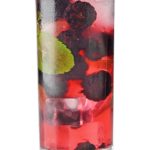 Blackberry Lemonade Bubble Tea
---
Total Time:

15 minutes

Yield:

1

1

x
Description
With a low caffeine content and refreshing flavors, this bubble tea is a great option for afternoon summer get-togethers. If you don't have blackberries on hand, try another fruit like strawberries or blueberries.
---
1/4

cup

blackberries

1/4

cup

water

2 tbsp

popping boba

1/4

cup

brewed jasmine tea (cooled to room temperature)

3/4

cup

fresh lemonade
ice cubes
rosemary sprig for garnish
---
Instructions
Blend the blackberries and water in a blender until smooth.
Place the popping boba at the bottom of a serving cup. Fill with ice.
Pour room-temperature (or chilled) brewed tea over the ice.
Strain the blackberry puree into the cup using a strainer or cheesecloth.
Add the lemonade to fill the cup.
Garnish with rosemary and remaining blackberries. Enjoy!
Notes
Depending on your preferences, this iced tea may not be as sweet as a traditional bubble tea recipe. To make it sweeter, feel free to add 1 to 2 tablespoons of a sugar syrup of your choice. Honey, brown sugar, maple syrup, and blackberry syrup are great options. Another way to sweeten the bubble tea is by adding condensed milk. This will give the drink a creamier finish.
Prep Time:

5 minutes

Cook Time:

10 minutes
What Does Blackberry Bubble Tea Taste Like?
Blackberry bubble tea has predominantly fruity and tart notes with floral undertones. Some may find the natural flavors somewhat bitter, but you can adjust this by adding sugar sweeteners to make the taste more palatable.
Popping boba and lemonade add a fun mix of fruity flavors that blend well with the blackberry base. The rosemary garnish adds an extra layer of flavor, giving the drink an herbal undertone that helps cut through the acidity and sweetness.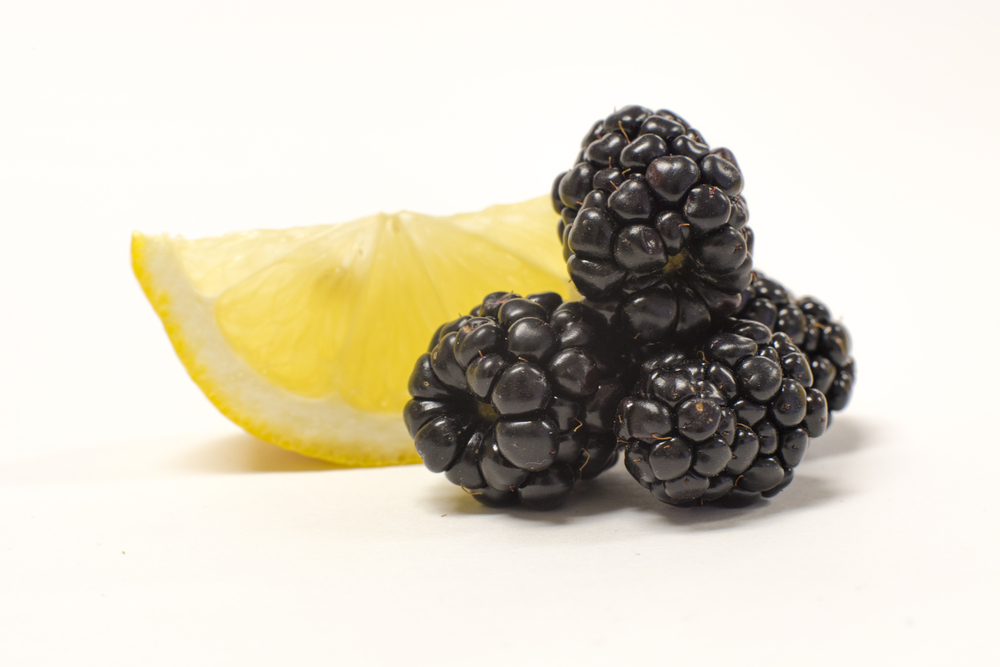 How Much Caffeine Is in Blackberry Boba Tea?
This blackberry boba recipe contains approximately 5 mg of caffeine. You can enjoy this beverage as an after-dinner treat and still be able to sleep soundly before midnight!
Jasmine tea is one of the least caffeinated teas, especially if it's brewed with green tea bags (which is most common). Any tea can be jasmine if it is scented with jasmine flowers. Some companies infuse the jasmine scent with black tea bags, increasing caffeine content to about 10 mg per 1/4 cup of brewed tea.
Does Blackberry Lemonade Bubble Tea Have Any Health Benefits?
Not only is blackberry lemonade bubble tea delicious, but it's also full of vitamins and nutrients.
Blackberries are known for their high levels of antioxidants, especially their anthocyanin content. This antioxidant helps fight against free radicals and reduce inflammation in various parts of the body.
Blackberries and lemonade are jam-packed with Vitamin C. This vitamin helps strengthen the immune system and protect against infections, among other potential benefits.
Jasmine tea—the base of this drink—contains polyphenols, which are critical compounds in promoting heart health and fighting heart disease.
All these properties can make this drink a great way to supplement living a heart-healthy lifestyle, assuming you don't load the beverage with sugar.
What Other Boba Toppings Can You Use in This Recipe?
Boba toppings are what make boba, boba! And this can't be any more true with blackberry lemonade bubble tea.
If you want to experiment with other boba toppings, go through the list below and pick one or more ingredients that suit your taste.
Lychee jelly
Pudding
Red bean paste
Chewy tapioca pearls
Fruit bits
Nata de Coco
Aloe vera cubes
Taro balls
You can also mix and match different flavors to make a unique blackberry boba concoction that has never been made before. You can also make a bubble milk tea version using milk instead of water if you want. The choice is yours!