Combine chai tea, milk, and tapioca pearls to make this fragrant, gluten-free bubble tea. This recipe is delicious and customizable; you can use non-dairy milk, change the sweetener, and experiment with different toppings. You'll even learn how to make a chai spice mix to use with black tea.
Many of us have enjoyed a chai latte or a dirty chai, but a chai bubble tea is a fun new twist on this traditional beverage. Tapioca pearls are my favorite topping, but chocolate chips, coffee jelly, or aloe are also great options.
Print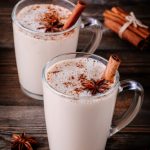 Spiced Chai Bubble Tea
---
Total Time:

25 minutes

Yield:

2

1

x
Description
Masale chai tea, made from black tea and spices, is a staple tea in many Asian countries. This bubble tea is super simple to make at home. It's rich, creamy, and spicy!
---
3/4

cup

water

2

masala chai tea bags

1/2

cup

milk

6 tbsp

brown sugar (divided into

3 tbsp

and

3 tbsp

)

1/2

cup

quick-cooking tapioca pearls
ice cubes
ground cinnamon (garnish)
---
Instructions
Bring ¾ cup of water to a boil in a medium saucepan. Remove from heat and stir in 3 tbsp brown sugar.
Add the tea bags and ½ cup of milk. Let steep for 10 minutes. Discard tea bags and set the tea aside to cool.
Cook the tapioca pearls according to the package instructions. Drain, reserving just a tablespoon of water in the pan.
Sprinkle 2-3 tbsp brown sugar over the pearls to create a quick sugar syrup. Stir to combine.
Spoon ½ cup of tapioca pearls into the bottom of each serving glass.
Add a large handful of ice cubes to each glass.
Pour ½ of the milk tea mixture into each glass.
Serve with a boba straw and a sprinkle of cinnamon.
Notes
Steep the tea for 10 minutes; otherwise, the tea will taste weak.
If you can't find masala chai tea and want a quick substitute, use black tea with ginger and cardamom.
For vegan Chai bubble tea, substitute maple syrup for the brown sugar and use plant-based milk, like almond milk, soy milk, oat milk, or coconut milk.
For a homemade taste, steep black tea bags with the spice mix listed below. You could also add 1 tsp vanilla and a few slices of orange peel.
Prep Time:

10 minutes

Cook Time:

15 minutes
What Does Spiced Chai Tea Taste Like?
Spiced chai tea tastes similar to gingerbread or pumpkin spice. It has elements of cardamom, ginger, vanilla, cinnamon, cloves, and anise. Chai tea is milky, earthy, and sweet.
You can easily find this tea in most grocery stores, though you can also combine black tea with specific spices to make chai tea. The tapioca pearls add sweetness and a chewy texture.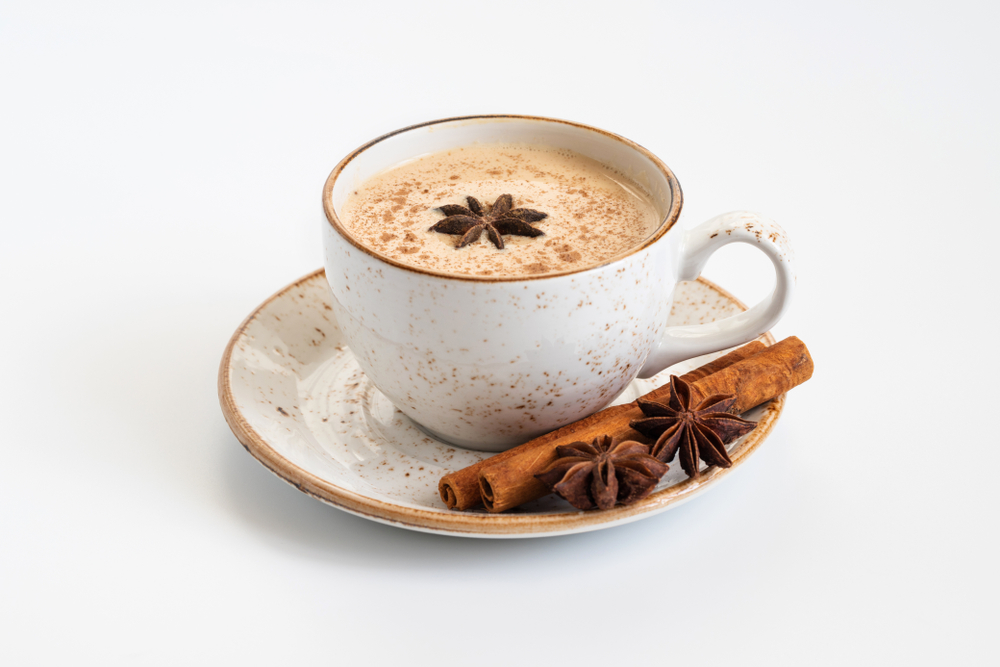 How Many Calories Are in Spiced Chai Bubble Tea?
Chai bubble tea has approximately 200 calories per serving. The total calorie count depends on how much sugar is in the finished drink. Using a Chai tea powder or concentrate will also change the final calorie count, so it isn't easy to pinpoint the total calories.
Chai tea is low in fat and cholesterol if made with dairy-free milk. Tapioca pearls with brown sugar contribute about 120 calories and 28 grams of carbohydrates.
How Much Caffeine Is in a Chai Latte?
A Chai latte typically has 40 mg of caffeine but can have as much as 80 mg. Brewing the tea with hot water for the full 10 minutes releases the most caffeine. Brewing in cooler water or for a shorter time will create less caffeine.
Typically, chai tea made from powder or a concentrate has less caffeine—usually between 25 and 55 mg per cup.
Is Chai Boba Tea Healthy?
The spices in chai boba tea provide numerous health benefits. Chai tea is of Indian origin and has even been used as medicine in Ayurveda.
Cinnamon is an incredibly beneficial spice. It helps lower blood pressure and improve attention and memory.
Ginger aids digestion and can soothe upset stomachs. It also contains antimicrobial properties that can fight off illnesses.
Cardamom, along with cinnamon and black tea, is a valuable anti-inflammatory.
Black tea contains caffeine and the amino acid L-theanine which work together to improve focus. Black tea also provides vitamins and minerals that are great for your skin, including potassium, magnesium, and zinc.
Using dairy milk will provide about 150 grams of calcium per serving.
Chai tea powders or concentrates will likely not provide as many benefits since these products are made with high amounts of added sugar and preservatives. The best way to reap these health benefits is to make homemade chai tea with black tea and spices.
Can You Make Chai Tea With Fresh Spices?
You can make chai tea in various ways, including with fresh spices. Start with two black tea bags and add approximately two teaspoons of the following spice mix.
Chai Tea Spice Mix (makes about 1/4 cup):
1 teaspoon ground allspice
1 1/2 teaspoons ground cardamom
4 teaspoons ground cinnamon
1 1/2 teaspoons ground cloves
3 teaspoons ground ginger
1 teaspoon ground nutmeg
Keep the extra mix in an airtight container for several months.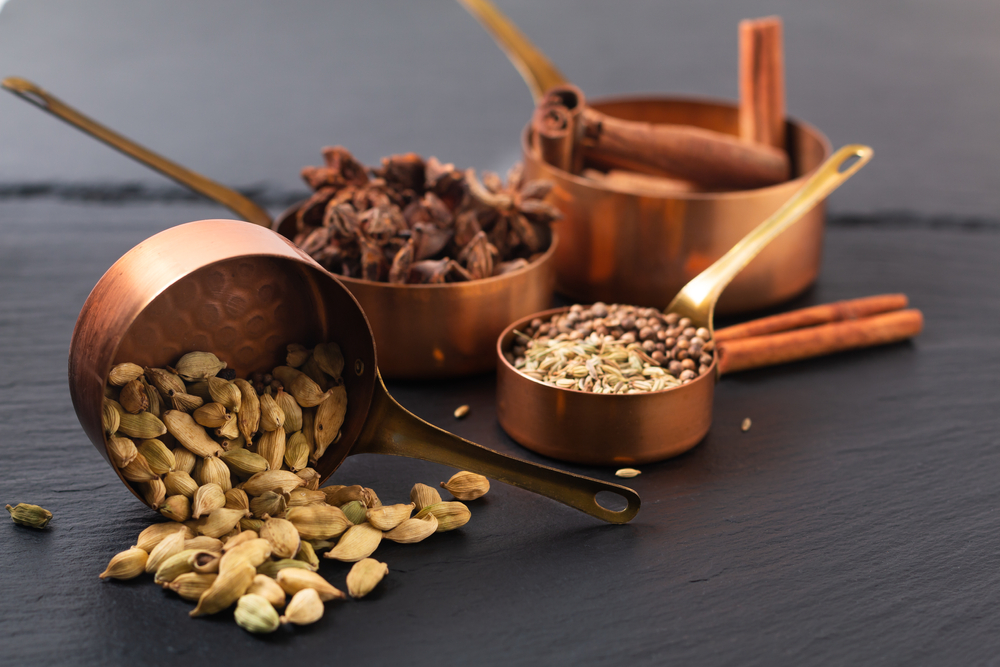 Is It Better to Use Chai Tea Bags or Loose-Leaf Tea Leaves?
Using tea bags or loose-leaf tea leaves is entirely up to you. Use what is easily accessible and affordable. Tea leaves generally produce a fuller-bodied taste, but you can still make excellent chai tea using tea bags. You can also find pre-mixed tea leaves and spices like this one from Amazon.
Additionally, you can use chai tea powder, which usually includes milk powder or creamer. You can also use chai tea concentrate, which needs to be mixed with milk and other optional ingredients.