Pink teddy boba is similar to strawberry boba, but this bubble tea is made with raspberries and shortbread cookies. The end result is slightly thicker than a traditional milk tea and full of flavor. Check out the recipe below if you're in the mood for a refreshing fruit tea boba. 
This pink teddy bubble tea is the perfect afternoon treat. You can use fresh or frozen raspberries, jasmine tea, green tea, or herbal tea. You will need a blender and a cocktail shaker (or a quart mason jar with a lid).
Print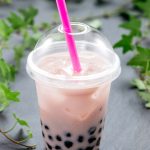 Pink Teddy Boba Tea
---
Total Time:

25 minutes

Yield:

2

1

x
Description
This unique treat gets its flavor from fresh fruit and cookies. It is customizable and tastes great with many different boba toppings.
---
1

cup

water

1

jasmine tea bag

1/2

cup

milk

2

–

3

tbsp brown sugar

1

cup

quick-cooking tapioca pearls

3/4

cup

raspberries (fresh or frozen)

2/3

cup

crushed shortbread cookies (and a bit more for garnish)

1

–

2

tbsp simple syrup (optional, for extra sweetness)
ice cubes
---
Instructions
Bring 1 cup of water to a boil. Remove from heat and add the tea bag. Let steep for 3-4 minutes. Discard the tea bag.
Cook the tapioca pearls according to the package directions. Drain. Sprinkle with brown sugar and stir to combine.
Set the pearls aside to cool to room temperature.
Combine the brewed tea, raspberries, milk, and ⅔ cup of shortbread cookies in a blender. Blend for 1-2 minutes until the mixture is smooth and thick.
Place 1 handful of ice into your shaker. Pour in ½ of the blended mixture. Shake for about 30 seconds.
Taste for your desired level of sweetness. Add 1-2 tbsp simple syrup if needed and shake again.
Place ½ cup of tapioca pearls into the bottom of a large serving glass.
Pour the shaken mixture over the top.
Garnish with more shortbread crumbs.
Repeat steps 2-6 for the 2nd serving glass.
Serve with a boba straw and enjoy!
Notes
Green tea also works well with this bubble tea.
To keep this recipe gluten-free, look for gluten-free cookies in your local supermarket.
If you prefer, blend the ice with the tea and milk in step one of assembling the bubble tea to create a slushy boba tea drink. Skip the shaker and add the mixture on top of the tapioca pearls.
Prep Time:

10 minutes

Cook Time:

15 minutes
What Does Pink Teddy Boba Milk Tea Taste Like?
Pink teddy boba milk tea tastes sweet and slightly tart from the raspberries. This bubble tea is similar to strawberry milk tea but with more acidity. The subtle flavor of jasmine tea lets the raspberry flavor shine through. If you use frozen raspberries, your bubble tea will have the texture of a smoothie. The tapioca pearls add sweetness and a chewy texture.

How Much Caffeine Is in Pink Teddy Bubble Tea?
Jasmine tea has between 15 and 60 mg of caffeine per cup. Since each pink teddy bubble tea has 1/2 cup of jasmine tea, the finished boba drink will have between 7 and 30 mg of caffeine.
Using a different tea will change the amount of caffeine—green tea has around 29 mg per cup, while matcha has approximately 70 mg per cup.
Does Pink Teddy Pearl Milk Tea Have Any Health Benefits?
The raspberries in pearl milk tea have several health benefits. Raspberries are high in potassium and vitamin C. They have more fiber than many other fruits, which helps you feel full longer. The manganese found in raspberries helps regulate blood sugar and keeps bones healthy.
Raspberries are excellent for health, but combining them with sugar can overshadow these benefits. You should enjoy bubble tea in moderation.
Do the Cookies Change the Texture of Pink Teddy Tea?
The shortbread cookies help create a thicker texture while adding sweetness. Since you blend the cookies with raspberries, milk, and tea, the finished mixture resembles a thin milkshake. Without the cookies, the base mixture is watery.
You can change the cookie flavor if you want something different—cinnamon, ginger, and lemon flavors complement raspberry.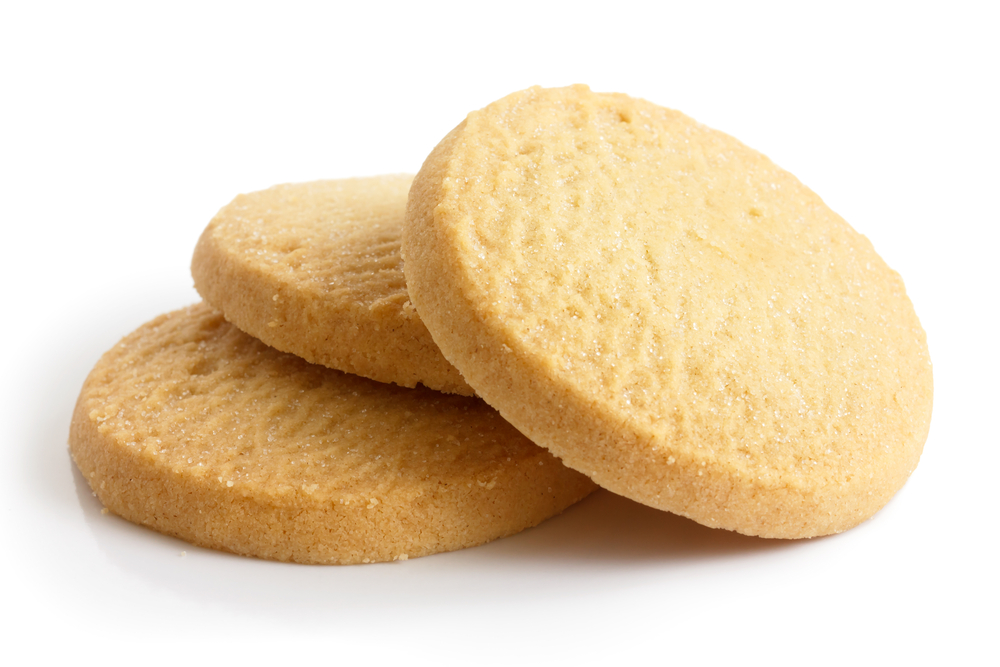 Which Toppings Are Best With Pink Teddy Tea?
While shortbread cookies are the classic garnish for pink teddy boba bubble tea, you can't go wrong with any of these options as a substitute or an addition:
Cream cheese foam
Fresh fruit—raspberries, blackberries, or pears
Ice cream
Popping boba—passionfruit, blueberry, or mango go well with raspberry
Raspberry mousse
Tapioca pearls—soaked in raspberry simple syrup
Taro boba
White chocolate chips