With each sip of piña colada, our imagination settles into visions of swaying coconut trees, serene sandy beaches, and an azure sea. Add some playful tapioca pearls to the mix, and the tropical holiday magic gets bolstered even more with a mocktail that's sweet, fruity, and tart.
This piña colada bubble tea drink is a true delight to the senses! Mixing the tangy flavor of pineapple, coconut milk's nutty flavor, and milk tea's creaminess, this drink is perfect for sipping on a hot summer day. Read on to learn how to make a tasteful cup of piña colada bubble tea in less than 20 minutes.
Print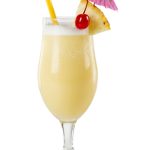 Piña Colada Bubble Tea
---
Total Time:

20 minutes

Yield:

1

Serving

1

x
Description
Kick back and relax with this delicious beverage in hand. Because this recipe doesn't contain alcohol, you can make a large batch to enjoy with friends and family of all ages.
---
1/4

cup

pineapple juice

1/4

cup

skim milk

1/2

cup

cream of coconut milk

1/2

cup

jasmine tea

1 tbsp

brown sugar

1/4

cup

tapioca pearls
A handful of ice cubes
---
Instructions
Cook the tapioca pearls according to the package directions. Drain and transfer them to a bowl.
Mix the brown sugar with the pearls and set them aside to cool.
Put the pineapple juice, coconut cream, skim milk, and tea into a shaking cup with a couple of ice cubes, and mix.
Shake for about 20 seconds or until bubbly.
Taste for sweetness. Add sugar if necessary.
Place the black tapioca pearls at the bottom of a serving cup, followed by ice. Pour the mixed liquid into the glass.
Add a bubble tea straw, and enjoy!
Notes
Decorate the drink by garnishing it with sliced pineapple, cherries, or little umbrellas.
You can substitute skim milk for vegan options like non-dairy creamer, almond, or soy milk.
Of course, you can also add a splash of rum to add an alcoholic kick to the drink!
Prep Time:

5 minutes

Cook Time:

15 minutes
What Does Piña Colada Bubble Tea Taste Like?
Piña colada bubble tea takes most of its luscious sweet flavor from the coconut and pineapple-based ingredients. The outcome is a beverage that's sweet, tangy, and tart.
The mixture of jasmine tea, skim milk, and sugar syrup creates a creamy and sweet milk tea base that goes well with the two aforementioned flavors. The tapioca pearls are slightly sweet and neutral-flavored; however, they have a fun, gooey texture that's festive and appealing in its own right.
Does Piña Colada Bubble Tea Have Alcohol in It?
The piña colada recipe we concocted is special because it contains zero traces of alcohol, making it a fun and kid-friendly treat.
If you want to add alcohol to the drink, we recommend using classic white rum as the base. About two ounces of rum is considered the ideal estimate for one serving of piña colada bubble tea.
How Much Caffeine Is in Piña Colada Bubble Tea?
The only ingredient that contains caffeine in this recipe is jasmine green tea. That said, this refreshing drink only contains small traces of caffeine.
A half cup of jasmine tea contains about 14 mg of caffeine. In comparison, a cup of black coffee contains 30 to 50 mg of caffeine. In other words, while you'll have a slight energy boost, you're not going to lose any sleep over this beverage.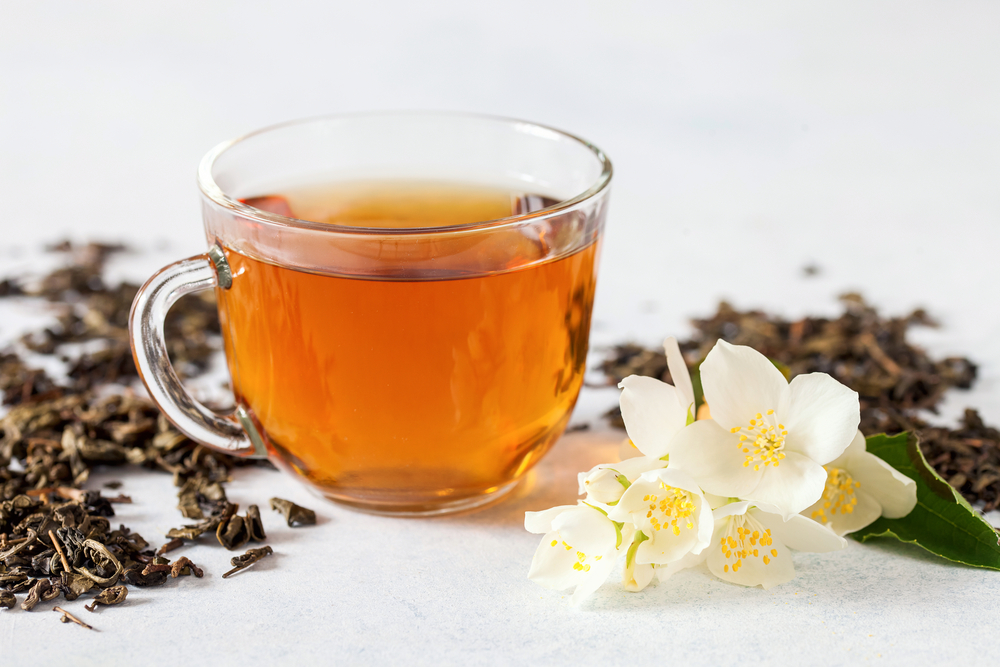 Can You Use Fresh Fruit Instead of Juice in This Recipe?
Yes, making piña colada boba tea is possible using fresh pineapple; however, you'll need to turn it into juice. To do so, blend the pineapple chunks beforehand and then strain them using a fine-mesh sieve. Afterward, add the juice and ingredients to the cocktail shaker and follow the recipe guide.
You can also make piña colada bubble tea using powder, which is arguably the easiest method. Simply add the indicated amount of pineapple powder or coconut powder scoops into the cocktail shaking cup, combine everything until smooth, and prepare the drink as the recipe guide recommends.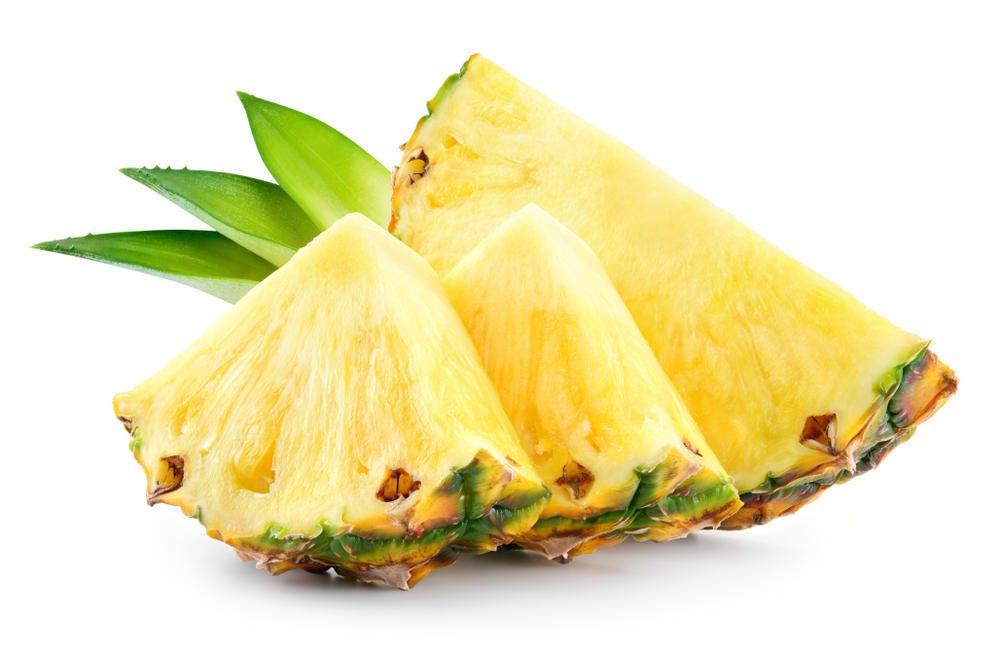 Which Toppings Are Best in a Piña Colada Boba Drink?
A piña colada boba drink packs enough flavor on its own, but if you want to amplify its flavor, we suggest adding a few handpicked toppings.
Here are some of the best toppings to add to a pina colada boba drink:
Freshly cut pineapple chunks (cut small enough to fit through a boba straw)
Tapioca pearls
Golden boba
Fruit-soaked boba pearls
Taro balls
Popping boba (pineapple, passion fruit, or mango flavored)
Sliced coconut meat
With one or a combination of the above toppings, your piña colada boba drink will be transformed into a beverage bursting with fun and flavor.