Lavender bubble tea is a milk tea beverage with a deliciously floral and subtly sweet flavor. This Boba Buddha recipe infuses fresh and natural ingredients that allow the authentic lavender flavor to shine. And for conscious eaters, don't worry; this recipe is vegan and gluten-free!
This Earl Grey lavender bubble tea recipe is perfect for those who love the taste of lavender. The primary tea base is made with Earl Grey tea and crushed dried lavender flowers, giving it a flavor that's fragrant and easy to sip. Tapioca pearls give this boba tea a chewy, delightful texture.
Print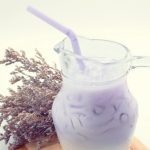 Earl Grey Lavender Bubble Tea
---
Total Time:

25 minutes

Yield:

2

1

x
Description
This recipe is served over ice, but you can also serve this tea in a cocktail glass. After shaking the ingredients with ice, strain it into the serving cup. Either way, you'll have a light, fragrant, delicious boba milk tea.
---
1

Earl Grey tea bag (or

1 tsp

loose tea leaves)

1/2

cup

quick-cooking tapioca pearls

2 tbsp

brown sugar

1 tbsp

dried lavender flowers

3/4

cup

almond milk

1/2 tsp

vanilla extract
ice
---
Instructions
Add the dried lavender flowers to a tea infuser and steep it alongside the Earl Grey tea bag for 5 minutes.
Mix the vanilla extract with the lavender tea and allow the mixture to cool to room temperature.
Cook the tapioca pearls in a small saucepan of hot water, according to the package directions.
After draining the boba pearls, transfer them to a bowl and add the brown sugar. Stir to combine.
Prepare two serving cups and equally divide the tapioca pearls, brown sugar syrup, and ice in each of them.
Add the lavender tea and almond milk into a shaker and shake for 10 seconds.
Strain the lavender milk tea mixture into each serving cup.
Add a thick straw, stir, and enjoy your boba milk tea!
Notes
If you have fresh lavender sprigs, add them to your bubble tea cup to serve as a decorative, aromatic garnish.
You can also opt for Jasmine tea instead of Earl Grey black tea if you want to indulge in a more floral-tasting bubble tea. However, some may find the floral flavors a tad too overpowering if both ingredients are added, so if you want to enjoy only the lavender flavor, Earl Grey is best.
You can substitute the brown sugar sweetener with maple syrup, white cane sugar simple syrup, or honey.
As always, you can substitute the dairy. For instance, soy, dairy, coconut milk, and non-dairy creamer are viable substitutes.
Prep Time:

5 minutes

Cook Time:

20 minutes
What Does Lavender Bubble Tea Taste Like?
Lavender bubble tea takes on the distinct taste of the lavender plant—floral, fragrant, minty, and a tad bit bittersweet. The milk base also provides a slightly creamy and refreshing texture, while the Earl Grey tea provides a soothing aftertaste.
Moreover, the boba pearls add a chewy and delightful texture with a slightly sweet taste profile. Combined with milk tea, this beverage is a complete drink that's sweet, light, and subtly herbaceous.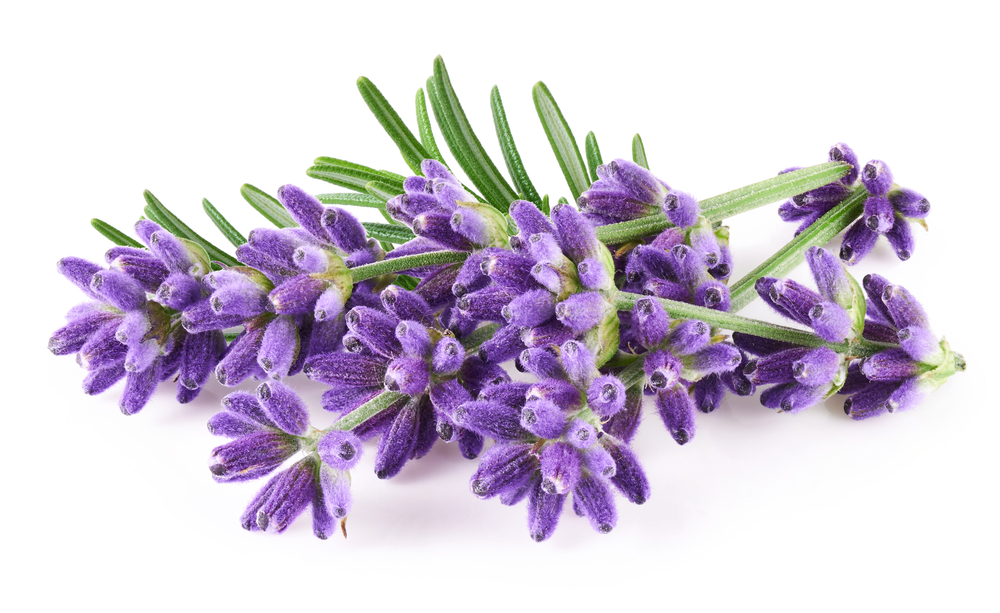 How Much Caffeine Is in Lavender Milk Tea?
The recipe above contains three ounces of Earl Grey tea per serving, which translates to about 40 mg of caffeine.
The caffeine amount of lavender milk tea comes from the tea base used and its respective quantity. Lavender, boba, milk, and sugar sweeteners don't contain any traces of caffeine. If you prefer a caffeine-free tea latte, try using an herbal tea, such as chamomile.
Does Lavender Milk Tea Have Any Health Benefits?
Thanks to its various benefits, lavender has been commodified into drinks, skin care products, essential oils, and cosmetics.
Here are some of the notable advantages of drinking lavender milk tea:
Lavender tea reduces inflammation in the joints, arteries, throat, and muscles.
Lavender tea is highly nutritious; it contains Vitamin C, magnesium, and calcium.
This tea can soothe digestive difficulties like nausea, constipation, and indigestion.
Lavender tea is also a potent antioxidant; it eliminates pollution-causing free radicals.
Can a Lavender Tea Drink Cause Any Negative Side Effects?
With plenty of health benefits, some would argue that lavender tea is good to drink daily. Unfortunately, lavender isn't a health panacea. A high-lavender diet can cause mild to moderate side effects in some people.
Here are some noteworthy side effects that may arise from drinking too much lavender tea:
It may cause an allergic reaction.
It can cause gynecomastia (an abnormal enlargement of breast tissue).
It can cause an increase in appetite.
The milk tea variant is high in sugar.
Are All Types of Lavender Edible?
Lavender, in most forms, is edible. That said, while they all possess the majestic hue of the same name, not all lavender is good for milk tea!
Lavender from the flowering plant Lavandula angustifolia is typically regarded as the most common edible type of lavender thanks to its sweeter, milder flavor.
It's also important to note that certain types of lavender, such as French lavender, have a more bitter and soapy flavor associated with it. Therefore, be sure to check what type of lavender you have before adding it to any beverages unless you want an unpleasant surprise.
Which Toppings Are Best With Lavender Boba Tea?
Lavender boba tea has a light and sweet flavor that pairs well with various toppings.
Feel free to experiment with your drink by adding one or a combination of the following ingredients below:
Diced mangoes
Aloe jelly
Cream pudding
Nata de coco
Dried berries
Taro balls
Bubble tea is all about mixing and matching different ingredients, so don't feel restricted by the list above. Use the lavender milk tea recipe above, but feel free to add your unique spin!