If you are a fan of chai tea's spicy and warm flavors, then chai tea ice cream should be on your list of must-tries. We take the best elements of chai boba tea and freeze them, creating a delicious and unique ice cream flavor.
The name "chai" stems from the Hindi word for "tea." However, when talking about chai tea (masala chai in Hindi), we are referring to a delicious mix of steeped spices that create a flavorful beverage. This recipe requires patience, but the result is flavorful and refreshing.
Print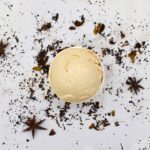 Chai Tea Ice Cream
---
Description
This recipe comes together fairly quickly and easily using an ice cream maker. The flavor is authentic with freshly ground spices, black tea, and heavy cream.
---
12

green cardamom pods

10

black peppercorns

1/2 teaspoon

anise seeds

1/4 teaspoon

ground ginger

1/8 teaspoon

ground cinnamon

1 1/2

cups

whole milk

1 1/2

cups

heavy cream

1/4 teaspoon

table salt

3

black tea bags

6

egg yolks

8

oz

granulated sugar
---
Instructions
Grind all of the spices (cardamom pods, peppercorns, anise seeds, ginger, and cinnamon) to a powder using a spice grinder.
Combine the milk and cream in a medium saucepan over medium-high heat until hot. Take the cream mixture off the heat.
Add the spices and tea bags to the saucepan, cover, and set aside for 30 minutes.
While that sits, whisk the egg yolks, sugar, and salt in a medium bowl.
After 30 minutes, remove the tea bags and pour the milk mixture into the bowl with the yolks, whisking to combine.
Pour the whole mixture back into the saucepan and reheat over medium-low heat, stirring constantly. Continue to cook until the custard thickens and coats the back of a spatula. Make sure it does not come to a full boil.
Remove from the heat and strain into a bowl. Cover the bowl and chill in the refrigerator for at least 4-5 hours, or overnight, until very cold.
Pour the chilled mixture into your ice cream machine and follow the manufacturer's instructions to churn it. When it's ready, scoop it into a container and smooth it into an even layer. Cover with plastic wrap tightly and freeze until firm.
Enjoy!
Notes
If you don't want to make your own chai spices, use chai tea bags instead of black tea bags. This will eliminate a few steps.
You can add 2 teaspoons of allspice to your spice mixture if you wish. This will add a warm, spicy flavor that accentuates the peppercorn and star anise flavors.
If you don't have an ice cream maker, put the mixture in a loaf pan in the freezer instead of the refrigerator in step 7. After six hours, take it out, transfer it to a large bowl, and use an electric beater to mix the ice cream together for a few minutes. This will ensure a smooth, creamy product without ice crystals. Return it to the loaf pan, cover it with foil, and freeze until firm.
What Does Chai Tea Ice Cream Taste Like?
Chai has a sweet, spiced flavor, and paired with the milk and heavy whipping cream, it gives it a very creamy texture. The flavor is very similar to that of chai bubble milk tea. Some have compared it to pumpkin spice or even gingerbread.
The sugar makes it sweet, but the combination of ginger, cinnamon, cardamom, and peppercorn gives it a bit of a kick. It is an excellent combination that pairs perfectly with the creaminess of the milk and cream. The chai flavors are amazingly spicy, sweet, and altogether delectable.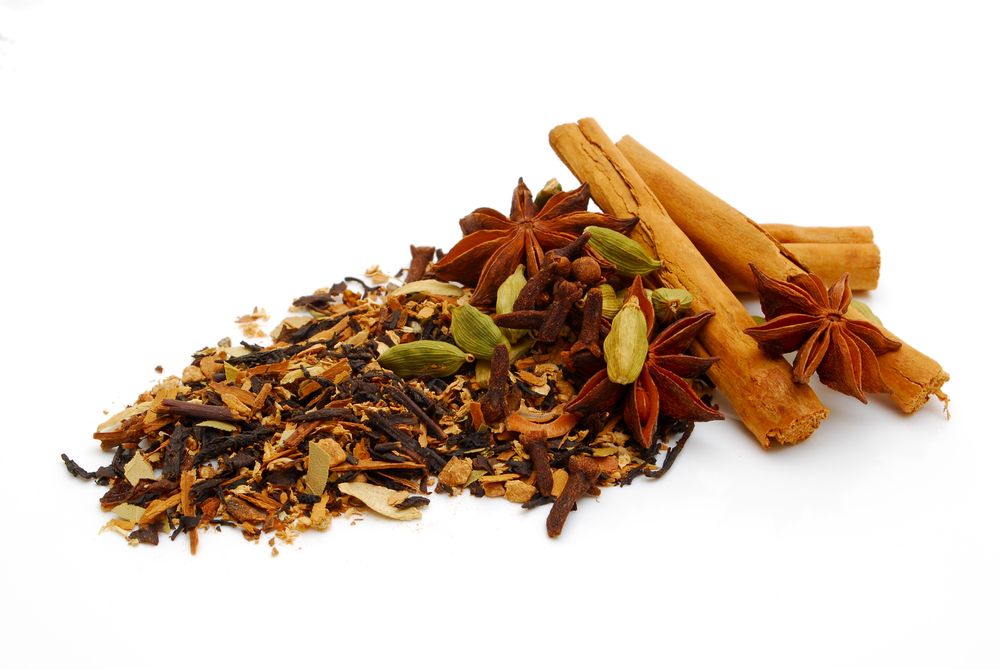 How Many Calories Are in Chai Tea Ice Cream?
In one serving of chai tea ice cream, there are about 336 calories, give or take. Of course, if you add toppings (like honey tapioca pearls), you will also have to account for those calories.
A 1/4 cup of tapioca pearls will add approximately 136 calories. Popping boba, fresh fruit, chia, or ginger candy are a few lower-calorie options. However, toppings are completely optional.
Does Chai Tea Ice Cream Have Caffeine?
Yes, there is caffeine in chai tea ice cream, but not much. Depending on how long you steep it, there are between 25-110 mg of caffeine in one black tea bag. That being said, this recipe calls for 2 tea bags and makes 8 servings.
With 45 mg of caffeine per tea bag, there would only be about 11.25 mg per serving of chai ice cream. Of course, if you let your tea bags steep for longer, there may be more caffeine, though not enough to make much difference. Though similar in taste, there is much less caffeine in a serving of this ice cream than in a chai tea latte.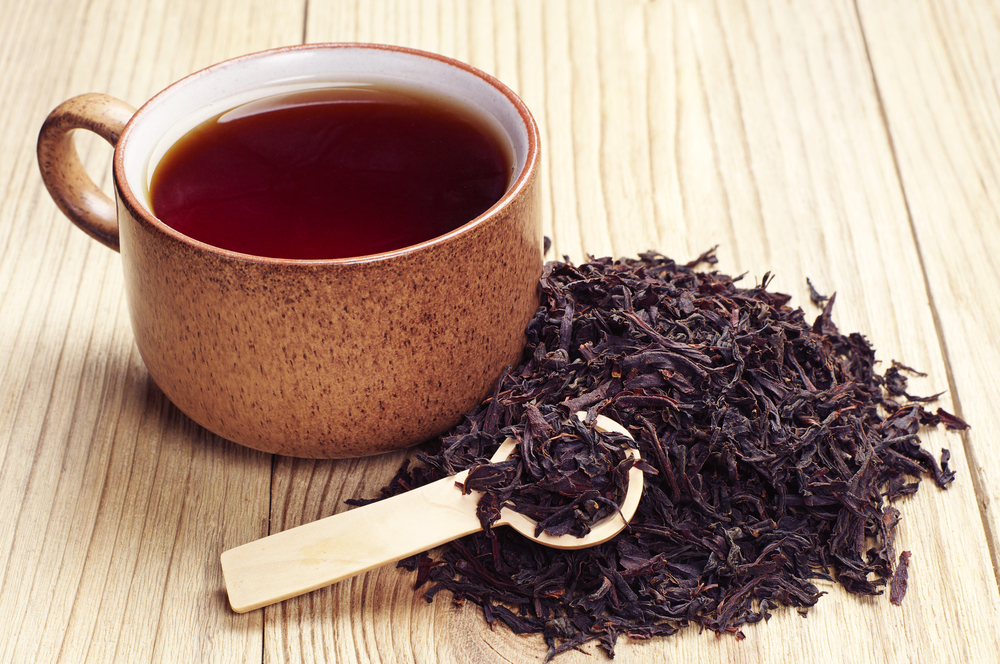 Which Toppings Are Best With Chai Ice Cream?
This delicious ice cream can be eaten plain, but adding toppings is a great way to shake things up.
Some of the best toppings for this ice cream recipe include:
Tapioca pearls (honey or brown sugar are our favorites)
Fresh fruit
Chocolate syrup
Chocolate chips
Dried fruit (orange slices are a favorite)
If you're entertaining or serving a large batch of ice cream, these garnishes will make your homemade chai ice cream look elegant:
Vanilla beans
Cinnamon sticks
Whole cloves
Where Can You Buy Chai Tea Ice Cream?
You can find MALAI Ice Cream Masala Chai at Whole Foods. Mr. Green Team and Haagan Daz make chai ice cream flavors that can be found at several grocery stores. Or, if you'd rather have the ice cream shop experience, you can visit Stone Ridge Creamery.