This popular Japanese drink, also known as Royal Milk Tea or Nidashi Milk Tea, is a unique and delicious treat. Prepared with black tea, Hokkaido milk, brown sugar, and tapioca pearls, this beverage is sweet and creamy. Here is a great recipe to follow if you want to try it yourself.
This Japanese milk tea is unique because of the Hokkaido milk that is used. Because of this, you (technically) can not substitute the dairy for other types of milk or creamer. However, if your local Asian grocer doesn't carry this type of milk, you can find Hokkaido milk powder online. Otherwise, you can add a teaspoon of vanilla to full-fat milk or cream in hopes of imitating the unique Hokkaido milk flavor.
Print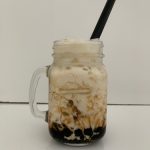 Hokkaido Milk Tea
---
Total Time:

25 minutes

Yield:

1

1

x
Description
This sweet and indulgent milk tea comes together will just a few ingredients. Hokkaido milk mixed with brown sugar gives this boba drink a toasted vanilla-caramel flavor.
---
1/4

cup

packaged tapioca pearls

1

cup

water

2

black tea bags (or

2 tsp

of loose-leaf black tea)

1/2

cup

Hokkaido milk

1/3

cup

brown sugar simple syrup
---
Instructions
Bring your water to a boil and add the tea leaves or bags.
Steep the tea for 5-10 minutes. Remove the tea bags and set the tea aside to cool.
Cook the tapioca pearls according to the package directions. Stir half of the brown sugar syrup in with the tapioca pearls. Set them aside to cool.
For hot tea, before the tea has cooled, add the boba pearls to your cup, then pour in the tea. Add the Hokkaido milk and excess brown sugar syrup to taste.
For cold tea, allow the tea to cool to room temperature. In a large glass, add the boba pearls. Then add a handful of ice cubes, the tea, the Hokkaido milk, and brown sugar syrup to taste. Enjoy!
Notes
Darjeeling, earl gray, English breakfast, and Assam tea are three of the most popular black tea varieties to use in Hokkaido milk tea. Loose-leaf tea is less processed, which makes it fresher, more robust, and of higher quality than tea bags.
If you are just here for the flavor, and not concerned with fresh ingredients, you can also use Hokkaido milk tea powder. Milk tea powders are cheaper, have a longer shelf life, and just need to be mixed with water.
To make brown sugar simple syrup, mix 1/2 cup of water with 1/2 cup of brown sugar over medium heat until the sugar dissolves. You'll likely have syrup left over. Use this for your next homemade bubble tea or drizzle it over ice cream.
Prep Time:

5 minutes

Cook Time:

20 minutes
What Does Hokkaido Milk Tea Taste Like?
A traditional Hokkaido milk tea will have a sweet, earthy taste. However, the type of black tea you use will slightly change the flavor.
If you use oolong tea, you will get a more floral taste (some people describe oolong tea as a mixture between black and green tea in taste). If you use Earl Grey tea, you will get a stronger, more bitter taste. Which one you use depends on your preferences. One thing is certain though; using a high-quality tea is ideal. High-quality tea smells and tastes better and provides more health benefits.
Also, the type of sweetener you use will determine the taste. Brown sugar syrup will give your creamy milk tea a deeper and more toasted flavor than honey or other sweeteners.
Hokkaido milk is said to have a rich and slight vanilla flavor, though it is simply fresh milk from Hokkaido island in Japan. It will give your tea a delicious creaminess that only comes from Hokkaido milk.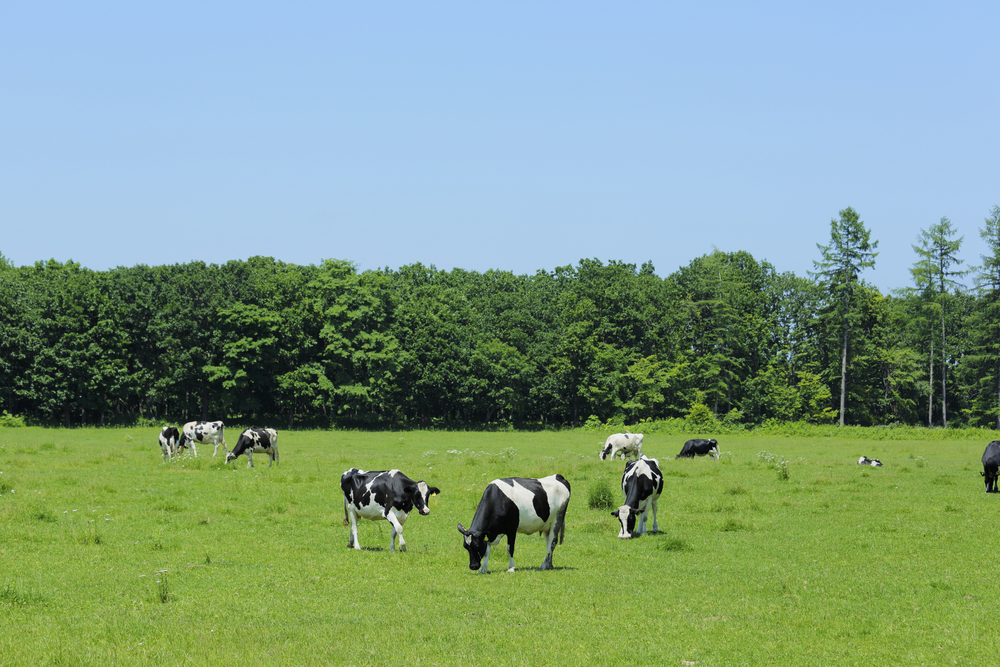 Caffeine in Hokkaido Tea
Traditional Hokkaido milk tea is made with black tea leaves, which contain around 40-45 mg of caffeine per cup. If you prefer a decaffeinated or caffeine-free tea, you can experiment with other types of teas until you find one that complements the Hokkaido flavors to your liking.
If you go to a bubble tea shop, most tea-based boba drinks contain at least some caffeine (even decaf). However, most tea shops have numerous caffeine-free options for you to choose from.
How Many Calories Are in Hokkaido Milk Tea?
If you drink Hokkaido milk tea without boba pearls, there are about 280 kcal per serving. If you add boba pearls, you can expect to consume another 200 calories on top of that.
The drink's carbohydrates can range from 16 to 100 grams, again, depending on the topping you choose.
Is Hokkaido Milk Tea Healthy?
Though the addition of sugar or sweetener may not be the healthiest, there are several health benefits associated with Hokkaido milk tea, including:
The antioxidants present in the tea can help rid your body of toxins and potentially reduce the risk of certain health hazards.
The calcium in the milk may help increase bone strength.
The tea can help to boost your immune system.
It may also help your digestive system.
If you are intolerant to dairy products, Hokkaido milk tea may not be a good choice for you.
Hokkaido vs. Taiwan vs. Okinawa Milk Tea
Overall, these three teas are similar. There are only two major differences between the three.
| | | | |
| --- | --- | --- | --- |
| | Hokkaido Milk Tea | Taiwan Milk Tea | Okinawa Milk Tea |
| Origin | Hokkaido, Japan | Taiwan | Okinawa, Japan |
| Star Ingredient | Hokkaido milk | Tapioca pearls | Brown sugar from Okinawa |
What Is the Meaning of Hokkaido?
Hokkaido is Japan's second largest island and home of Hokkaido milk. This delicious milk gives Hokkaido milk tea the creamy texture that many people love.
'Hokkaido' translates to 'North Sea Province' and received this name when the province (known then as Yenzo) was renamed. This province comprises around 1/5 of Japan's total land area.