If you are a fan of ice cream floats, this spin on the traditional root beer float is a delicious treat you'll love. Ginger beer has a strong flavor, but combined with the other ingredients in this recipe, it pairs nicely and makes a sweet, spicy drink.
Combining ginger beer with Assam tea gives this drink a rich and spicy taste. However, the sweet gelato offsets the spiciness and balances the flavors perfectly. Ginger beer float bubble tea is a fun drink for a nice warm day or any time!
Print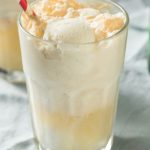 Ginger Beer Float Bubble Tea
---
Total Time:

10 minutes

Yield:

1

Serving

1

x
Description
This ginger beer float is a re-vamped version of the floats you drank as a kid. Instead of using soda, the combination of juice, ginger beer, and tea gives this drink an interesting flavor that will keep your taste buds happy.
---
2 tbsp

freshly brewed Assam black tea

4 tsp

apple juice

2 tsp

elderflower cordial

4

oz

ginger beer

1/4

cup

popping boba
A squeeze of fresh lime

1

scoop of strawberry gelato
Ice
---
Instructions
Fill a cocktail shaker halfway with ice. Add the Assam tea, apple juice, lime juice, and elderflower cordial.
Put the lid on and shake for a few seconds.
Put the popping boba in the bottom of the cocktail glass and strain the contents of the shaker into the glass.
Pour the ginger beer on top of the drink mixture.
Finish the drink with a scoop of strawberry gelato, an optional squirt of whipped cream, and a bubble tea straw. Enjoy!
Notes
Rather than a tall glass, you can use a mason jar to add a fun look to this drink.
Instead of strawberry gelato, you can use vanilla gelato to lessen the fruitiness and increase the sweetness.
Prep Time:

5 minutes

Cook Time:

5 minutes
What Does a Ginger Beer Float Boba Tea Taste Like?
The ginger beer float boba tea has a deliciously well-rounded flavor. The combination of Assam tea, which is robust and earthy, as well as a bit spicy, and the ginger beer, which has intense ginger flavors and is also a bit spicy, pairs well with the sweet and floral flavors of the elderflower cordial and the tartness of the lime and apple juice.
Adding strawberry gelato gives it a fruity sweetness and makes the drink creamy and decadent. Popping boba adds another layer of sweetness and texture to this treat.
How Much Caffeine Is in a Ginger Beer Float Bubble Tea?
Because this recipe only calls for two tablespoons of Assam tea, this drink has very little caffeine. Based on a cup of Assam tea containing around 100 mg of caffeine, there would only be about 12.5 mg of caffeine in the ginger beer float bubble tea.
How Many Calories Are in a Ginger Beer Float Bubble Tea?
According to the serving sizes of each ingredient, the average amount of calories in a ginger beer float bubble tea is about 375. Of course, if you tweak or change any ingredients, then this number will vary.
Does Ginger Beer Contain Alcohol?
Despite its name, ginger beer is not an alcoholic beverage. Ginger beer is a fermented drink that contains fresh ginger root and probiotics. It was invented in England in the 1700s. The original concoction did contain alcohol, but these days it contains less than .5%, making it non-alcoholic but not alcohol-free, according to the FDA.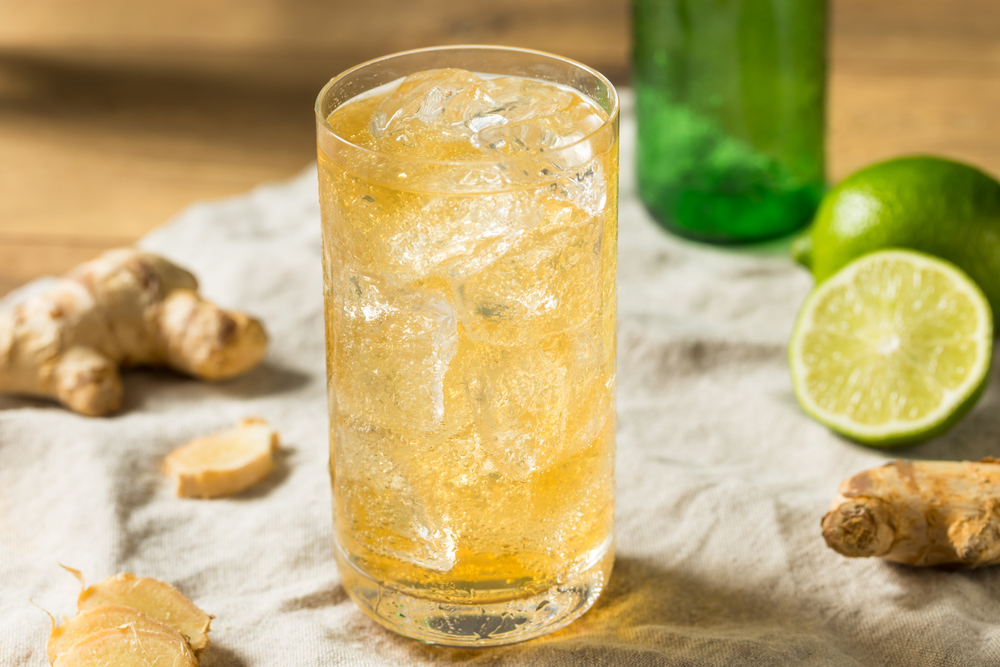 Does Elderflower Cordial Contain Alcohol?
Generally speaking, though some cordials contain alcohol, elderflower cordial is a non-alcoholic simple syrup that is floral and sweet. It is typically used to flavor drinks, and while you can use it in drinks containing alcohol, this mixture itself does not contain any alcohol.
However, if you are looking for a boozy boba drink, you can use elderflower liquor rather than the cordial for this recipe.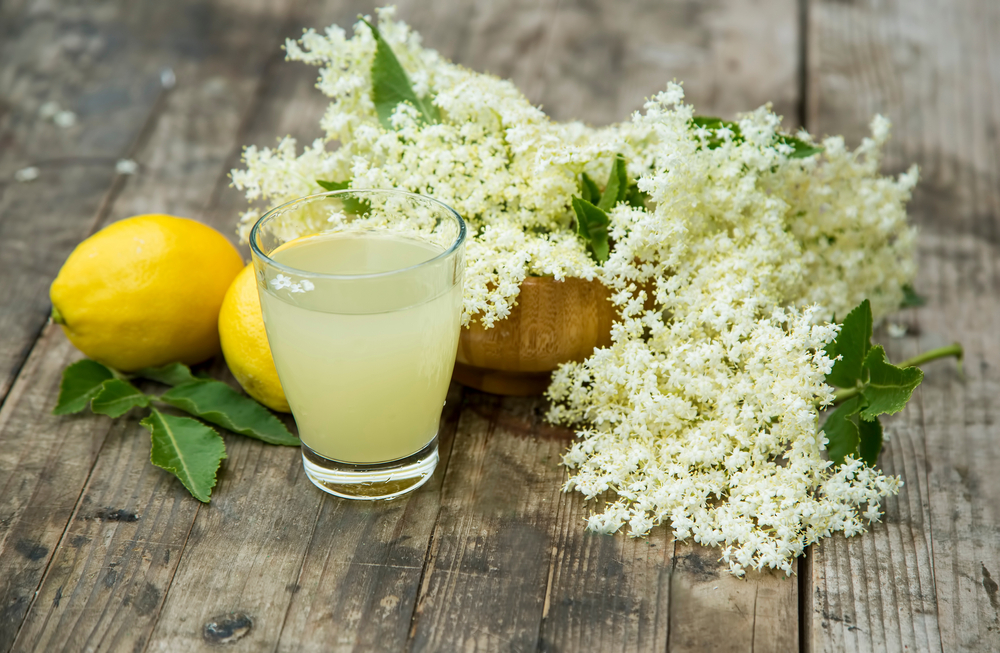 Can You Use Different Types of Soda to Make a Float?
As with all bubble tea recipes, you are welcome to mix and match ingredients. You can use different flavors of soda, juice, and gelato.
Instead of using ginger beer for this recipe, you could substitute ginger ale, bringing more sweetness and carbonation to the drink. If you use ginger ale, consider using something other than apple juice to lessen the sweetness. Grapefruit juice might be a delicious substitution. You might also try cream soda with cranberry juice, root beer with cherry juice, or matcha with a scoop of vanilla ice cream.
Instead of strawberry or vanilla gelato, you could play with the flavor profiles and use lemon ginger sorbet. Lemon-ginger sorbet would pair very nicely with the ginger beer and tart lime while adding a layer of sweetness. Green tea ice cream is also a lovely topping for this recipe, enhancing the tea flavor. You can try different recipes and see which one is your favorite!
Which Other Boba Toppings Can You Use in This Recipe?
Our recipe uses fruity popping boba, but there are many other options. Try adding on the following:
Nata de coco
Brown sugar tapioca pearls
Aloe jelly
Fresh fruit
Sweetened red beans